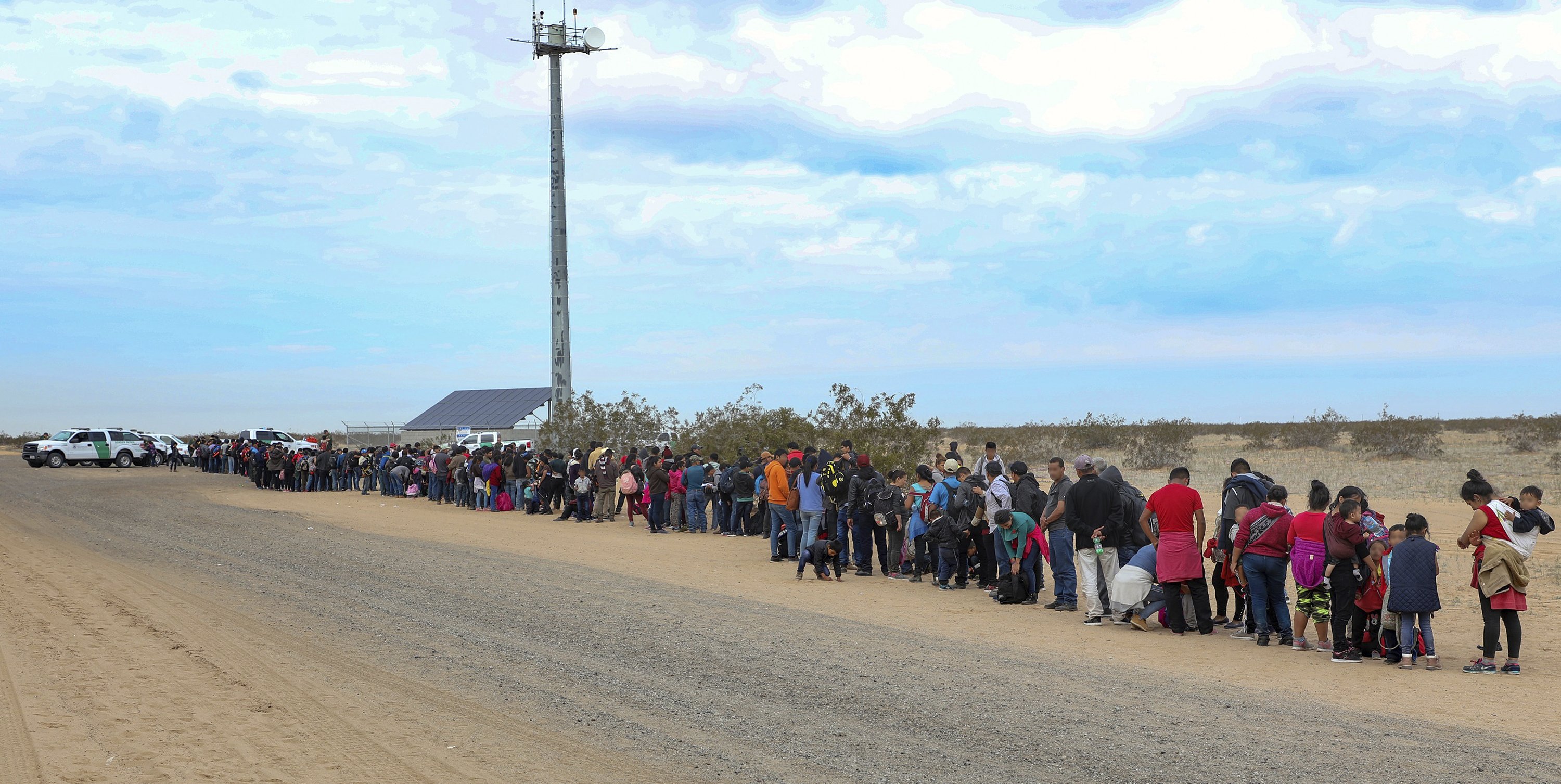 A group of 376 Central American migrants were arrested in southwest Arizona on Jan. 14, 2019. (Photo by U.S. Customs and Border Protection)
Hundreds of Migrants Arrested After Digging Under Barrier at Border
January 21, 2019
By Staff
TODAY IN LATIN AMERICA
BORDER: A group of 376 Central Americans was arrested after digging under a steel barrier to cross the U.S.-Mexico border in Arizona on Friday. The group was primarily from Guatemala and included 176 children. On Wednesday, Border Patrol arrested a similarly sized group of 247 migrants in New Mexico.
The Arizona group attempted to enter the United States about 10 miles east of the San Luis border crossing and was transported to Yuma after entering the country. The steel border that the migrants tried to pass under had been constructed in the mid-2000s to prevent border crossings by vehicle. As a result, the barrier had not been built with concrete footing to prevent tunneling.

HEADLINES FROM THE WESTERN HEMISPHERE
NORTH AMERICA
MEXICO: The death toll from a gasoline explosion in Tlahuelilpan, Hidalgo, on Friday has reached 79. The explosion came from a gas pipeline that had been closed for four weeks but began flowing again on Friday. Gas had soaked into the surrounding landscape when over 600 people arrived to collect gasoline from the pipe. An explosion killed 79 and hospitalized 81, with dozens more still missing.
MEXICO: The Mexican Senate elected Alejandro Gertz Manero, a lawyer and law professor, with experience working as the top federal and Mexico City police official, to the position of attorney general on Friday. President Andrés Manuel López Obrador presented Gertz Manero, along with other potential candidates, to the Senate. Unlike in the past, when Mexican presidents appointed their own attorney generals, the Mexican Senate voted on the attorney general this year. Despite this new election procedure, Gertz Manero has been criticized for being too close to López Obrador.
UNITED STATES: The Office of the Inspector General at the U.S. Department of Health and Human Services (HHS) reported on Thursday that thousands more migrant children may have been separated from their families than the Trump administration accounted for in its 2,737 children estimate. Immigration officials had begun separating children from their families before the Trump administration border policy went into effect, and HHS did not begin tracking separated children until a California federal judge ordered family reunifications in June 2018.
CENTRAL AMERICA
EL SALVADOR: Violence has escalated in the country ahead of the Feb. 3 general elections.  The first two weeks of the year counted 169 homicides, including five police officers. Mauricio Ramírez Landaverde, Minister of Justice and Public Safety, stated that gangs are using violence to exert pressure on candidates in order to negotiate a truce similar to 2012. The Salvadoran Catholic Church has manifested its concern and asked the country's electoral authorities to "secure the wellbeing of all Salvadorans" when they cast their vote in two weeks.
NICARAGUA: In a show of solidarity, mothers and relatives of students slain during the anti-government protests of 2017 walked in a casket procession in the Nicaraguan city of Estelí, north of Managua. Thereafter, the family members organized in a group known as the Madres de abril ("Mothers of April"). In similar fashion to the Madres de Plaza de Mayo in Argentina, the Mothers are demanding justice for their children murdered following Daniel Ortega's repression against student-led protests that resulted in 325 casualties. The Mothers have been in "permanent mourning" since their formation June 2018.
CARIBBEAN
CUBA: Cuba circumvented the petition of its Colombian counterpart to extradite 10 guerrilla members following Thursday's car bomb attack in Bogotá. Last Friday, after naming 400 terrorist attacks attributed to the National Liberation Army (ELN) since the peace talks began in 2017, Colombian President Iván Duque asked the Cuban government to arrest the members of the last-standing rebel group living on the island. Cuban Foreign Minister Bruno Rodríguez Padilla responded in a tweet that the island would "respect the protocol of the negotiations" by consulting with both parties involved in the peace talks, which the island has been hosting.
TRINIDAD AND TOBAGO: Counterfeit birth certificates are being sold to Venezuelan refugees. The scam operations allegedly involve people at Trinidad and Tobago's Ministry of the Attorney General and Legal Affairs Registrar General's Department. Originally priced at $25 for locals, the increase in demand has resulted in certificates being sold at $3,500. Over the weekend, Venezuelans who found refuge on the twin islands silently protested "long-time violations" of refugee policy.
ANDES
VENEZUELA/COLOMBIA: Guerrilla groups in Colombia have recruited some Venezuelan refugees fleeing the economic crisis in their home country, according to an NPR report. Last year, eight Venezuelans were killed in an army bombing of a guerrilla camp in Arauca run by dissident members of the Revolutionary Armed Forces of Colombia (FARC). This is proof that rebel groups are recruiting refugees, an army commander told NPR. Colombia is now home to more Venezuelan refugees than any other country, with more than a million. Refugees likely encounter the rebel groups when they cross the Arauca River along the border between the two countries.
PERU: On Friday, a medical board ruled that 80-year-old former President Alberto Fujimori is healthy enough to return to jail to finish serving his 25-year sentence for ordering the military to carry out two massacres that killed 25 people during his 10-year rule. In 2017, former President Pedro Pablo Kuczynski pardoned Fujimori, but the pardon was overturned by the supreme court in October. Fujimori did not return to jail immediately because he had checked into a hospital with heart problems.
SOUTHERN CONE
ARGENTINA: A former Argentine vicar general said the Vatican previously knew that an ex-bishop had been accused of misconduct with seminarians, despite the Vatican's claims that the allegations had only surfaced a few months ago. The Rev. Juan José Manzano said the Vatican received information about Bishop Gustavo Zanchetta in 2015 and 2017, including claims that Zanchetta had taken naked selfies and shown "obscene" behavior. Zanchetta resigned quietly in August 2017 and was then promoted to a position in the Vatican. Earlier this month, the Vatican announced it was investigating Zanchetta after accusations emerged of alleged sexual abuse, abuse of power and economic abuse.
CHILE: Two people were killed and about 20,000 people were left without power after a magnitude-6.7 earthquake in northern Chile Saturday night. The earthquake, which registered about 10 miles south-southwest of the city of Coquimbo, according to the U.S. Geological Survey, was felt as far south as Santiago. The people who died suffered from heart attacks, officials said. A magnitude-8.3 earthquake struck the same region in Chile in 2015, killing more than a dozen people.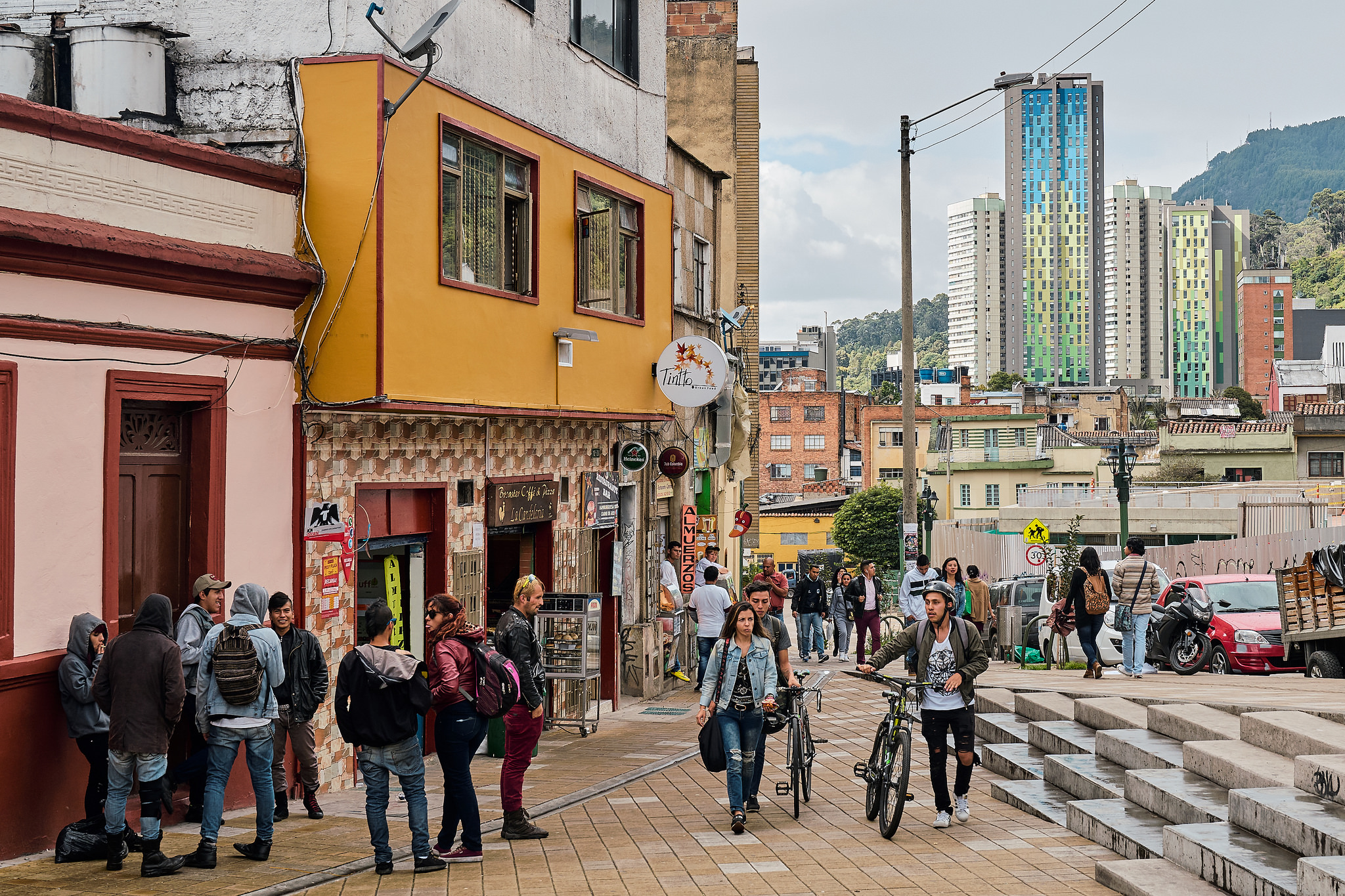 January 18, 2019
> Staff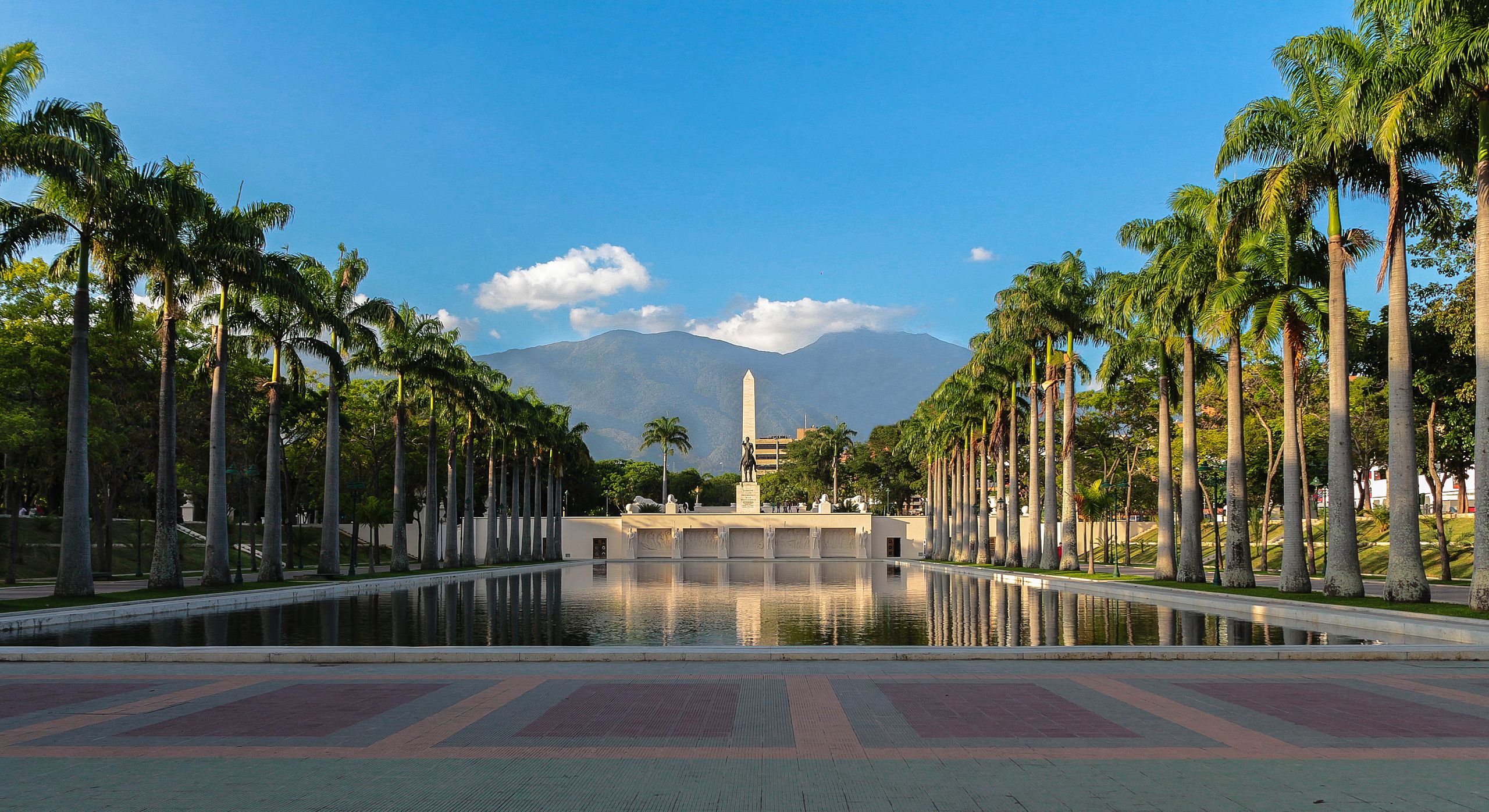 January 22, 2019
> Staff