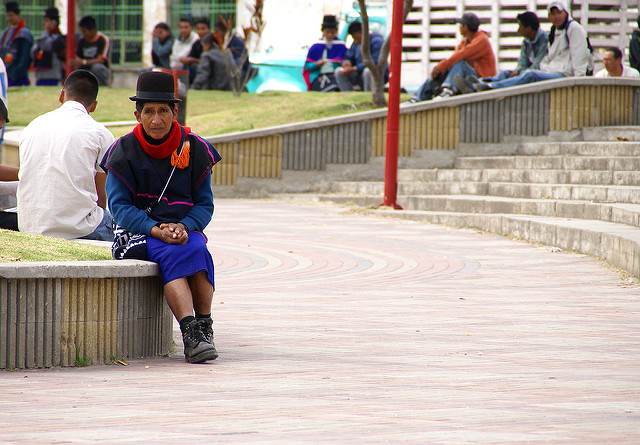 Indigenous communities across Colombia have clashed with police forces as they continue to protest along the Pan-American Highway. (Image courtesy of KyleEJohnson via Flickr)

Colombian Police Attack Indigenous Protesters, at Least 1 Dead
April 3, 2019
By Staff
TODAY IN LATIN AMERICA
COLOMBIA: Negotiations between Indigenous leaders and the national government were delayed yesterday after the police killed at least one protester and gravely injured two others. According to the Cauca Regional Indigenous Council (CRIC), the protesters were camped near the Pan-American Highway, where they have been staging a blockade for three weeks, when riot police armed with guns and tear gas attacked.
The confrontation set a tense environment for talks which finally took place in the afternoon. In tweets of the meeting, the protest organizers primarily called on the government to cease military oppression of the blockades and guarantee the communities' right to protest. Interior Minister Nancy Gutierrez said she hopes the talks will not break down and repeated official requests to lift blockades of the Pan-American Highway. The National Police also denounced a blockage by Afro-Colombian communities that had joined the protest, effectively cutting off the south of the country. Since early March, Indigenous communities across the country have rallied behind the organizers in Cauca and staged similar blockades.
HEADLINES FROM THE WESTERN HEMISPHERE
NORTH AMERICA
MEXICO: Mexico's public safety secretary says he crossed into the United States illegally twice when he was young to find work, according to Mexican newspaper La Jornada. Alfonso Durazo told a group of business leaders that he worked jobs washing dishes and cars in the United States. Ironically, Durazo, who is in charge of patrolling migrant caravans in Mexico, was appointed by President Andrés Manuel López Obrador to plan a new police force solely for the country's northern and southern borders.
BORDER: The Republican mayor of El Paso, Texas, said that if President Donald Trump closes the border with Mexico, it would "ruin" the city. On Friday, Trump said on Twitter he would shut down the border this week unless Mexico stopped illegal immigration. Mayor Dee Margo said closing the border would be "exceptionally detrimental to our economy" in El Paso. To combat potentially devastating economic impacts throughout the country, White House officials say they are trying to find a way to exempt commercial trade from a potential border shutdown. Despite the blowback, even from those within his party, Trump reiterated yesterday that he is "ready" to close the border if necessary.
UNITED STATES: According to an Associated Press fact-checking report, President Donald Trump's claim that Puerto Rico received $91 billion in aid after Hurricane Maria is "flat wrong." So far, the island has received only about $11 billion. Trump tweeted yesterday that Puerto Rico "got 91 Billion Dollars for the hurricane, more money than has ever been gotten for a hurricane before." That number — $91 billion — includes about $50 billion in future disaster disbursements, which could take years or decades to be distributed. Furthermore, the federal government spent more than $120 billion after Hurricane Katrina, according to the AP.
CARIBBEAN
GUYANA: Yesterday, the government of Guyana signed a debt settlement agreement that will cancel $50 million of a $77 million debt owed to Kuwait. The agreement, which was signed by the Guyanese Minister of Finance, Winston Jordan, and the Kuwait Investment Authority, stated the cancellation will allow the country to expand its development agenda. The funds saved under the agreement will be destined to social projects, and the remaining $20 million will be repaid over the next nine years.
CENTRAL AMERICA
EL SALVADOR: Ana Ligia de Saca, El Salvador's former first lady, has pled guilty to taking part in the laundering of $25 million of public money. On Monday, she discussed a deal for a speedier trial and community service rather than three years in prison. Her husband, former President Antonio de Saca, who ruled El Salvador from 2004 to 2009, is at the moment serving a 10-year sentence for diverting $300 million in public funds through his companies and closest associates.
PANAMA: Yesterday, during a meeting in Hong Kong, Panamanian President Juan Carlos Varela Rodríguez said the country sees a big opportunity in China's "Belt and Road" initiative.  This initiative currently links ports, bridges and power plants between China, Africa, Europe and beyond, including the Panama Canal. "The Belt and Road is all about connectivity and Panama is one of the most connected countries in the region," said Varela Rodríguez. Panama is seeking to expand this relationship with China through the negotiation of a free trade agreement and plans to open a consulate in Hong Kong.
ANDES
VENEZUELA: Supreme Court Justice Maikel Moreno asked the pro-Maduro National Constituent Assembly on Monday to strip Juan Guaidó of his immunity. The move would allow the self-proclaimed interim president to be prosecuted for violating a travel ban and leading a coup to oust President Nicolás Maduro. Guaidó called the National Constituent Assembly and the Supreme Court illegitimate and repeated calls for protest.  
At the same time, Russia has stepped up its support for Maduro by opening up a helicopter training school. The school would allow Venezuelan armed forces to train to fly Russia-supplied helicopters such as the Mi-35M, also nicknamed the "flying tank" for its durability under fire. In Bogotá, the Russian embassy also sent a letter to Colombia's congress warning against the "illegitimate use of force against Venezuela."
SOUTHERN CONE
BRAZIL: President Jair Bolsonaro decided to open a trade mission in Jerusalem after a visit to the city with Prime Minister Benjamin Netanyahu. The Israeli leader had hoped that Brazil would be the third country to recognize Jerusalem as the country's capital, calling the mission a "first step." Bolsonaro did not go this far, in fear of upsetting relations with Arab nations — and risk a multi-billion-dollar halal meat trade deal. A government spokesman said moving the embassy may still be a possibility, however. Palestinians were angered over the mission's opening, especially as Bolsonaro refused to talk to Palestinian officials or visit the territories.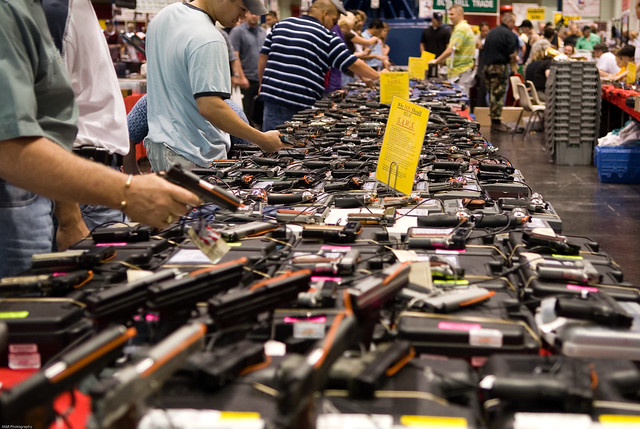 April 4, 2019
> Staff