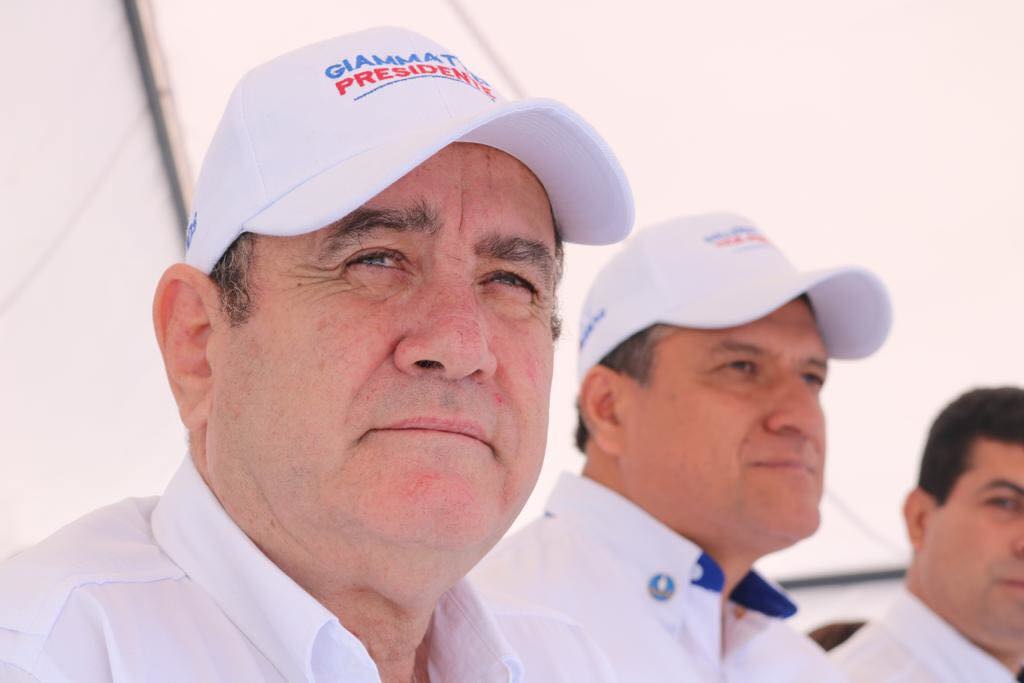 Dr. Alejandro Giammattei and Guillermo Castillo, newly-elected president and vice-president of Guatemala. (Photo by Cocoriki via Wikimedia Commons).
Conservative Giammattei Elected New President of Guatemala
August 12, 2019
By Staff
TODAY IN LATIN AMERICA
GUATEMALA: The second round of presidential elections took place yesterday, with Sandra Torres, of centrist National Unity of Hope (UNE), running up against Alejandro Giammattei, of right-wing Vamos party. With 96% of the votes counted, Guatemalans elected conservative Giammattei as their new president, accruing  59% of the total vote share versus Torres' 41%. This was Giammattei's fourth attempt at the presidency. Abstentionism marked the election, with only around 60% of Guatemalans casting their vote yesterday.
Headlines from the western hemisphere
NORTH AMERICA
MEXICO: Prosa, a data processing center in Mexico City, reported problems over the weekend, causing widespread failure across the country's banking systems. Several large banks, like Banorte, Banco Santander, and HSBC said that they were experiencing problems processing debit and credit card payments, attributing the issues to Prosa. Some shops in the capital informed costumers that they would only accept cash payments due to system failure. Prosa confirmed that it was working on a solution.
BORDER: A private group that raised over $25 million to help in the construction of a wall in the southern border is reportedly under criminal investigation in Florida. The state's Department of Agriculture and Services launched the probe into We Build The Wall, the nonprofit organization that crowdfunded on the GoFundMe website, citing irregularities in its finances. The agency provided no further comment. Funded by an Iraq War veteran, the campaign's board includes former Trump advisor Steve Bannon and former Kansas Secretary of State Kris Kobach.
CENTRAL AMERICA
REGION: The U.N. World Food Program (WFP) has vowed to assist four Central American countries affected by droughts. The WFP will quadruple the number of people that receive support in Guatemala, El Salvador, Honduras, and Nicaragua, from 160,000 to 700,000 beneficiaries. Research has pointed at environmental deterioration as one of the main driving factors in the recent surge in migration from Central America.
EL SALVADOR: President Nayib Bukele confirmed on Friday that the country would launch an anti-corruption body. Bukele offered to start a Commission Against Impunity and Corruption in El Salvador (CICIES), similar to the U.N.-backed body in Guatemala and the OAS-funded unit in Honduras, before reaching 100 days in office. Vicepresident Félix Ulloa said that "those who stole and prevented the country's development will be held accountable."
PANAMA: A three-judge panel declared ex-president Ricardo Martinelli "not guilty" of political espionage on Friday. Prosecutors were asking for a 21-year sentence for spying over 150 opponents, as well as misappropriating public funds during his administration (2009-2014). Some of the alleged victims of his phone wiretaps included members of the opposition Democratic Revolutionary Party (PRD), and congressman Jose Luis Varela, former president Juan Carlos Varela's brother.
ANDES
PERU: The Peruvian government has suspended an essential construction permit to develop the $1.4 billion Tía María mining concession. Owned by Southern Copper, the copper mine has triggered protests among the local population in the Tambo Valley, who remain concerned about the impact it will have on their livelihoods. Energy and Mines Minister Francisco Ismodes told reporters on Friday that the project will be held off until objections raised by local farmers are addressed.
ECUADOR: An Ecuadorian judge dictated pretrial detention for former president Rafael Correa, who stands accused of having accepted bribes from construction giant Odebrecht. Judge Daniela Camacho issued the custody order after the Prosecutor's Office requested that the ex-president be linked as the leader of a scheme that allegedly received millions from the Brazilian company. Correa, who has more than a dozen open accusations against him but has not been convicted by a court in Ecuador, refuses to return to the country because he believes he is the victim of political persecution by his successor, President Lenin Moreno.
SOUTHERN CONE
ARGENTINA: Argentines voted yesterday in party primaries, known as PASO, which are seen as a litmus test for general elections in October. After the ballot-counting system experienced some difficulties, the late-night results yielded a victory for Alberto Fernández, who takes Cristina Fernández de Kirchner on his ballot as vice president. With 58% of the votes counted, the Peronists have received 47% against 32% of President Mauricio Macri, who recognized his defeat. Macri has said that the general elections will "define the next 30 years in Argentina."
BRAZIL: On Friday, the Supreme Court prevented that the government investigates journalist Glenn Greenwald. Minister Gilmar Mendes wrote that any attempt to launch a probe into a journalist for its reporting "constitutes an unambiguous act of censorship" and would violate Brazil's constitution. The Committee to Protect Journalists said in a statement that the ruling "reinforces the principle of confidentiality of sources" and represents a victory for press freedom.