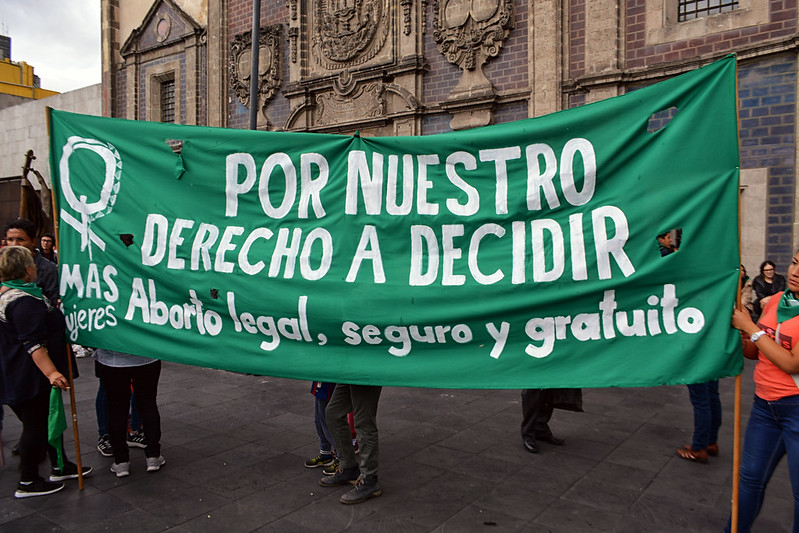 A demonstration in Mexico in support of legal and safe abortion legislation being voted on in Argentina in 2017. Photo courtesy of Protoplasma K via Flickr.
Latin America Commemorates International Safe Abortion Day
September 29, 2020
By Staff
TODAY IN LATIN AMERICA
REGION: Several Latin American countries commemorated International Safe Abortion Day on Monday. In Argentina, over 1,000 public figures, artists and journalists released the "Legal Abortion 2020" advert to press president Alberto Fernández to present a law to congress for global access to safe and legal abortion. On March 1st, Fernández had pledged to send a bill to congress within ten days, but allegedly got sidetracked due to the pandemic. In Mexico, some protests turned violent after police surrounded activists, impeding them from marching forward. Activists in Monterrey, Mexico, created a large green bandana, a pro-choice symbol in Latin America, to call for access to safe and legal abortions. In Puerto Rico, activists marched in the capital city of San Juan demanding that the government recognize the rise in femicides as a state of emergency. Protestors also wore green bandanas to emphasize support for the pro-choice movement.
Latin America remains one of the strictest regions in the world on abortion. More than 97% of Latin American women live in countries with restrictive abortion laws. In El Salvador, one of the strictest anti-abortion countries in the world, obstetrical emergencies have sent women to prison. Last year, Mexico's Oaxaca state legalized abortion for women in their first 12 weeks of pregnancy, becoming the second state in the country to decriminalize the procedure. Worsened by the pandemic, unsafe abortions have increased by 10% in 2020. Of the 47 million women who are estimated to have lost access to contraceptives, 18 million of them are from Latin America or the Caribbean. 
Headlines from the western hemisphere
ANDES
COLOMBIA: Rodrigo Tovar, a top paramilitary commander, was deported to Colombia on Monday after completing a 12-year prison sentence in the United States. Trovar was one of the top commanders of the United Self-Defences of Colombia (AUC), a paramilitary group and U.S. designated terrorist group. Trovar demobilized under a 2006 peace agreement with the government of Álvaro Uribe, but was extradited to the U.S. in 2008 by Uribe on drug trafficking charges before he could testify regarding links to politicians, security forces and multinational companies. Colombia's transitional justice systems are awaiting his testimonies regarding the 2001 assassinations of two union leaders of the Drummond Mining Company and the over 300 massacres committed by his men. 
BOLIVIA: Economy Minister Oscar Ortiz and two other ministers resigned on Monday from the administration of interim President Jeanine Áñez. Ortiz resigned in objection to the president's decision to decree the return of shares of the Cochabamba public utility company to private shareholders without any legal study or consideration of the fiscal impact. Attorney General José María Cabrera was also fired last week for opposing the privatization that looked to reverse the 2010 nationalization of the company by ousted president Evo Morales. Labor Minister Óscar Mercado and Productive Development Minister José Abel Martínez also resigned on Monday without giving a reason, throwing the cabinet into a crisis three weeks before presidential elections.
CARIBBEAN
DOMINICAN REPUBLIC: President Luis Abinader dismissed 49 government employees working in consulates and embassies all over the world. The employees dismissed range from ministry counselors to vice consuls and assistants. More than half of the dismissed employees were working in the Dominican consulates and embassies in Spain. Mariel Patricia Vílchez Bournigal was appointed as the legal director of the Ministry of Foreign Affairs. Vílchez Bournigal is also the first secretary of the Dominican embassy in Washington, D.C.
CENTRAL AMERICA
NICARAGUA: The Ortega administration on Monday put forward a repressive legislative proposal of a Special Cybercrime Law in the National Assembly that would criminalize publications in media and social media as crime against "national security." Vice President Rosario Murillo has been rejecting publications of abuses against the citizens as "false news" since the 2018 anti-governemnt protests. Paulo Abrão, the former executive secretary of the Inter-American Commission on Human Rights (CIDH), warns that this law could possibly result in the criminalization of citizens and journalists for "vague penalties" such as the use of technology to spread "false information." 
EL SALVADOR: The Treasury of El Salvador is withholding the salary of more than 13,000 public employees in the Legislative and Judicial branches. The opposition party is heavily criticizing the Bukele government for the discrepancy, with members stating there is "no excuse" for employees not being paid. Alejandro Zelaya from the Treasury stated that there are no sufficient funds in the coffers to make the deposit for the month of September, and blames deputies of the department for not allocating the funds. Economist Ricardo Castañeda of the Central American Institute of Fiscal Studies stated that it's unclear whether there are actually no resources or if this is a political decision. 
NORTH AMERICA
MEXICO: The official COVID-19 death toll data in Mexico won't be available for a couple of years, the Associated Press reports. The country's death count at the moment is 76,430, but is estimated to be an undercount since it excludes the people who have died outside hospitals and who have not been tested. Some parts of the country have started to conduct their own calculations. Assistant Health Secretary Hugo López-Gatell described the actual number of deaths as a "technical detail" since a pandemic this "terrible cannot be measured."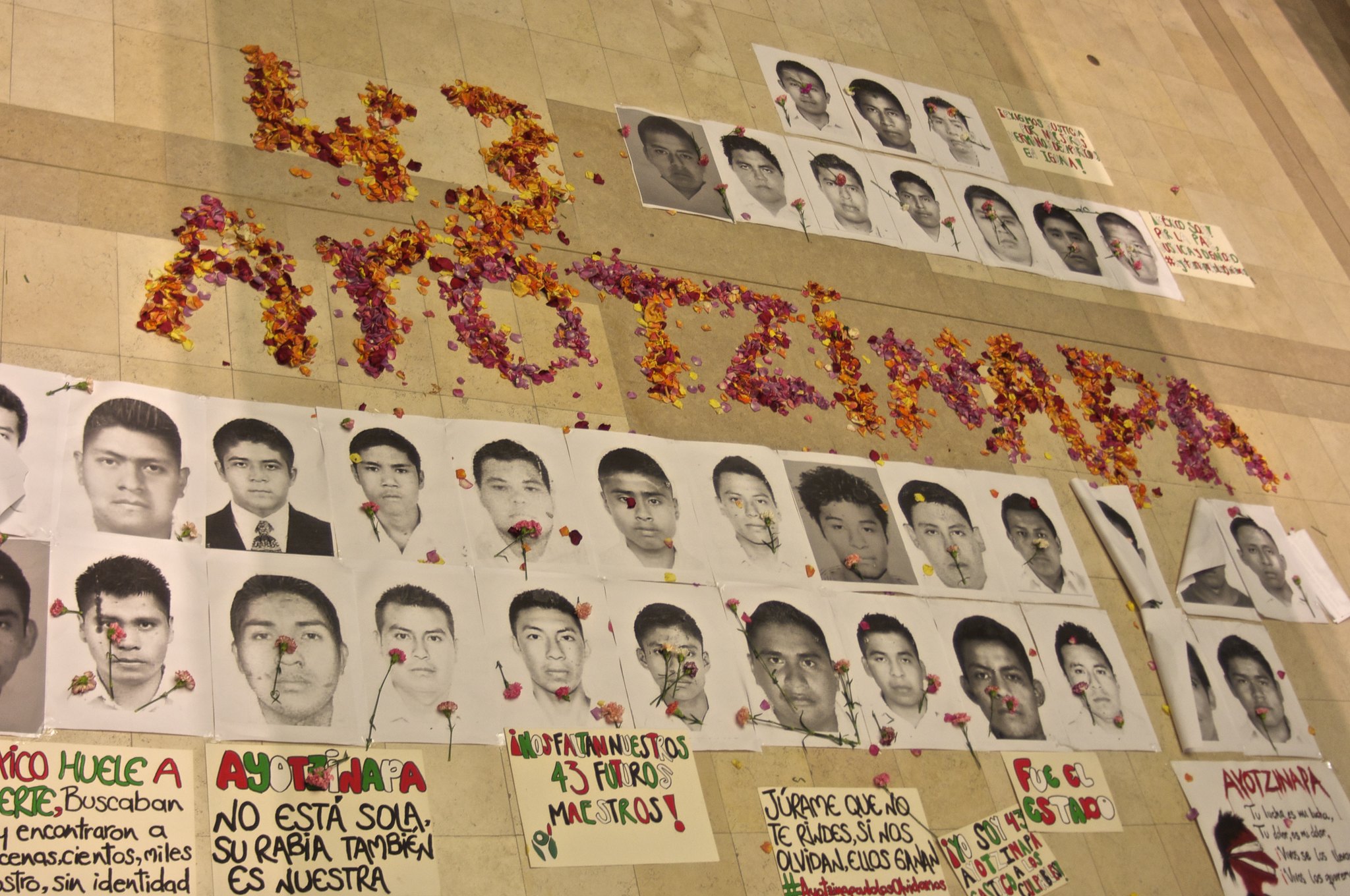 September 28, 2020
> Staff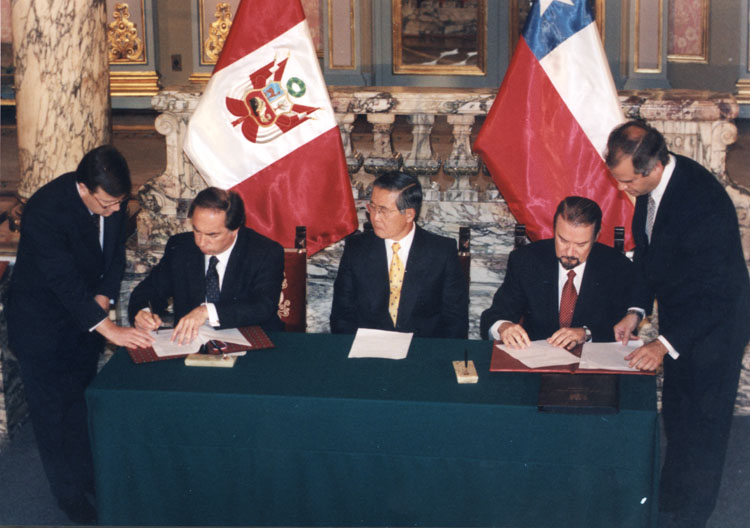 September 30, 2020
> Staff