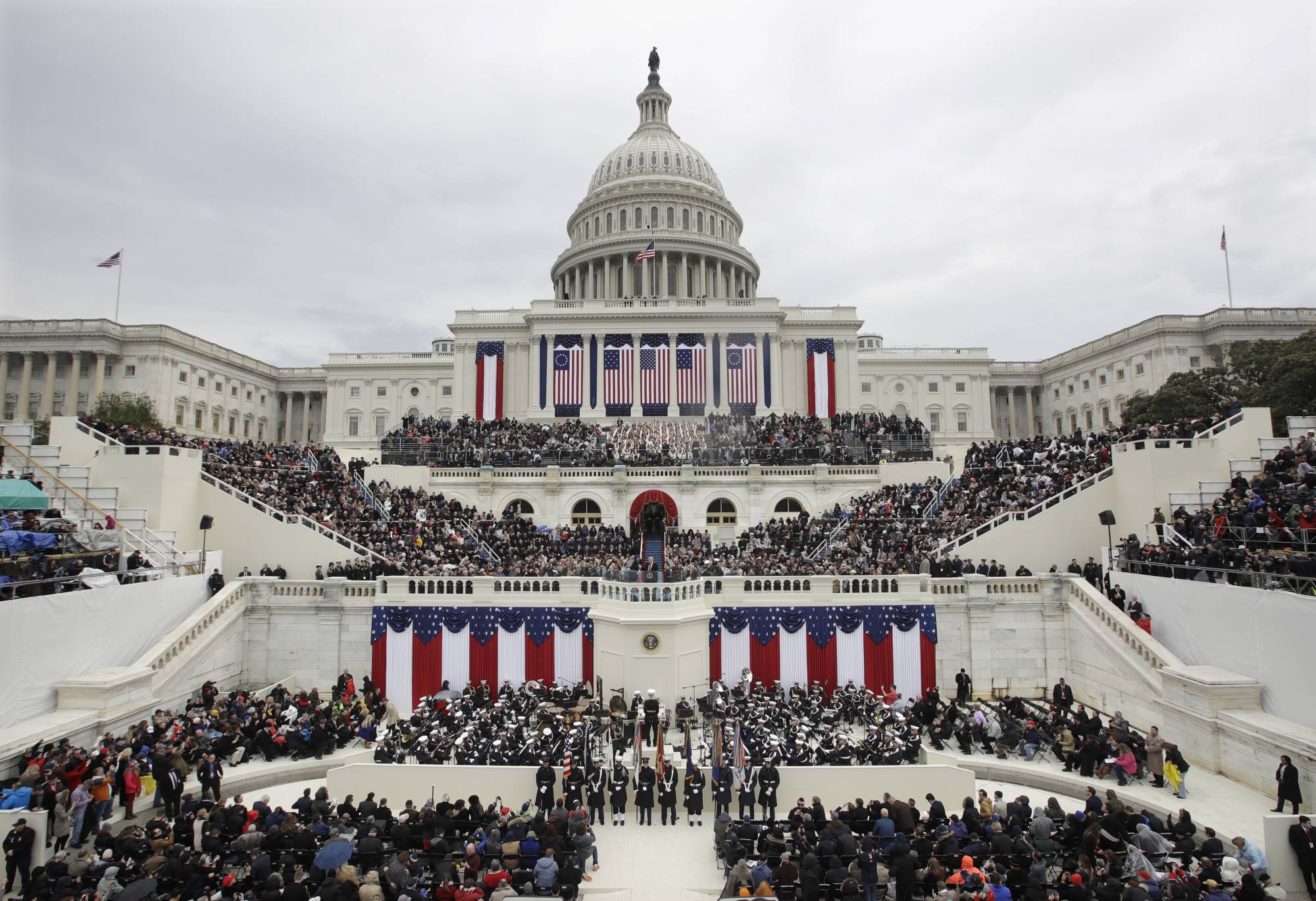 Bidding Trump farewell, Venezuelans in Florida reflect on a divisive four years
WESTON, Fla.—Back in October, Adelys Ferro remembers attending a rally held by then-candidate Joe Biden at Florida International University holding a sign that read "Obamacare Saved My Son." A picture of her at the rally went viral and was shared by both Biden and former President Barack Obama on Instagram.
A native of Caracas, Venezuela who has lived in the United States for 15 years, Ferro felt strongly about her support for Biden because of a health crisis her son Arturo had gone through years earlier.
"It felt nice to be part of something historic," she said. "Arturo got sick in December five years ago from an autoimmune disease that almost killed him. I got Obamacare for him for a couple of years and fortunately I never had to pay after his first hospitalization."
After the rally, Ferro decided to work with a group called Venezuelans for Biden to show her appreciation. But Ferro soon found that supporting the Democratic candidate came with its difficulties when she started receiving attacks on social media from fellow Venezuelans.
"Both my colleagues and I were attacked in different ways," Ferro said. "My colleague had his pictures published on Parler…another colleague had his address published…I received private messages where they threatened to rape and kill me."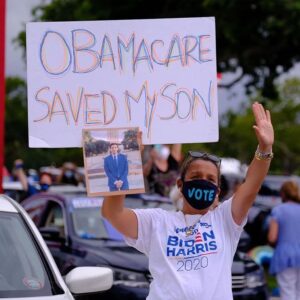 Division within the Venezuelan community is not new. Ever since former President Hugo Chávez took power in 1998, polarization has grown between the opposition and supporters of the socialist government. But many Venezuelan immigrants in the United States had expected to leave that type of division behind in their home country.
The Venezuelan population in the United States has been growing significantly in recent years. Since the 2016 elections, the Venezuelan population in Florida has doubled, to more than 200,000 people, around 53% of the population of Venezuelans in the United States.
Additionally, the number of Venezuelans eligible to vote in the state grew by 184% from 2008 to 2018; making them the fastest-growing Latino voter group. However, they still only make up around 2% of all Latino eligible voters, with around 50,000 registering to vote in the 2020 elections.
An August 2020 poll by the University of North Florida's Public Opinion Research Lab found that 66% of Venezuelans in Florida intended to vote for Trump. This preference was seen in the election results, when Trump came closer to winning Miami-Dade County, where the Venezuelan vote was key, than any other Republican presidential candidate in 16 years.
The study also found that 98% of eligible Venezuelan voters in Florida were planning to vote, which makes the Venezuelan community two times more willing to vote than other nationalities.
How did former President Trump gain popularity among Venezuelans when comparisons between Chávez and Trump have become endless? From their boisterous and authoritarian personalities to their animosity towards the media, both Trump and Chávez have divided and polarized their countries.
"People might dislike dictators who have an opposite ideological view," said Patricio Navia, professor of Political Science at New York University. "Many Latinos say that they don't like dictatorships and that they dislike Cuba, Venezuela or Nicaragua but they don't see that what Trump was doing to disrupt the democratic process is very much the same thing that Maduro has done in Venezuela or that Ortega has done in Nicaragua."
As president, Trump recognized Venezuelan opposition leader Juan Guaidó as the legitimate president of Venezuela, even as President Nicolás Maduro remained in power. This spoke to many Venezuelans in South Florida, as most of them oppose Maduro's government. Additionally, when Guaidó tried to lead a military uprising against Maduro, Trump and senior officials voiced their support. Trump also called Biden a socialist several times during the campaign, which rang as a warning to many Venezuelans.
According to Rosangela Rodríguez, a 29-year-old from Caracas that lived in Florida for 11 years, people who have arrived in the United States recently seem more likely to support Trump.
"I do feel that people that just arrived have a different perspective," she said. "I even had this happen in conversations with people who are in Venezuela right now, they would tell me, how can you vote for Biden?"
"There were many people saying it was fraud, Trump must be put back in power without the slightest idea of what they were saying," said Antonio Catale, a Venezuelan who has been in the U.S. for 24 years. "It is because Venezuelans in Venezuela saw Trump as the Messiah who was going to send the Marines to remove the regime, and that did not happen."
Eduardo Yespica, a 28-year-old Venezuelan who moved from Caracas to Weston, Florida when he was 13 years old, thinks the difference might also be generational.
"I see in older people a lack of understanding," he said. "It isn't really about the differences between the left and the right, but the actions taken [by the current administration] and that they are democratic institutions and polarizing the government."
Professor Navia agrees.
"The older generation is very much influenced by the politics of the original country," she said. "But new generations are more influenced by the politics in the new country. So younger Latinos, in general, were more favorable to Joe Biden in Florida than older Latinos because older Latinos are still very much influenced by what happened in their home country, so they see everything through a sort of 'Chávez' lens."
On Tuesday, as a last-minute decision, President Trump announced that he will offer Venezuelan exiles protection from deportation with the Deferred Enforced Departure (DED), deferring for 18 months the removal of certain Venezuelan nationals present in the U.S. on January 20.
During the 2020 campaign, President Biden said he would offer Temporary Protected Status (TPS) to Venezuelan immigrants, which differs from DED only because the latter is issued by the president, while TPS needs approval by the Homeland Security secretary.
Venezuelans like Catale are also growing concerned about the events in the U.S. Capitol on January 6, which brought with it a certain sense of déjà vu for the violence Venezuela has experienced in recent years.
"What happened a week ago demonstrated that political chaos can be reached at any moment," he said. "I never thought I'd live through a mob entering the Capitol."
The feeling that the insurrection brought for many Venezuelans in the United States can be summed up in a January 6 Tweet by Venezuelan-American comedian Joanna Hausmann:
"This coup really makes the U.S. feel like home."