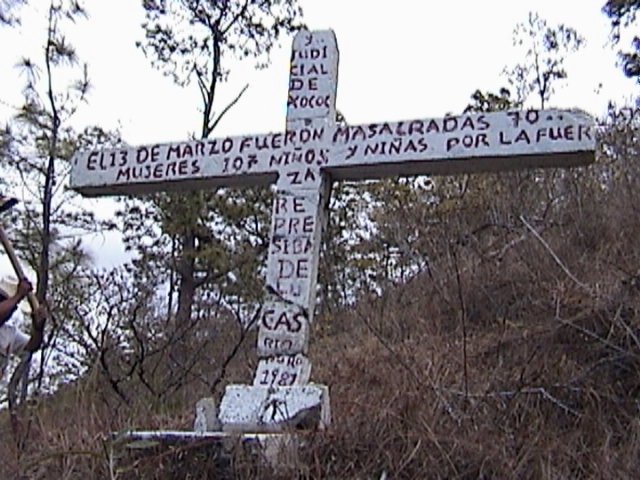 Today in Latin America
Top Story — Five former Guatemalan paramilitaries were sentenced Tuesday to a total of 7,710 years in jail each for their participation in the 1982 massacre of Achi Maya Indians in Plan de Sanchez, Guatemala.  Four of the five men were part of the Patrullas de Autodefensa Civil, a civilian militia formed by the Guatemalan military to help fight leftist guerrillas during Guatemala's civil war, and another was a military commissioner. The men reportedly led the army to the village of Plan de Sanchez on July 18, 1982, where hundreds of people had gathered for market day, and systematically tortured, raped and murdered them. Tuesday's sentence reflects a penalty of 30 years for each of the 256 people killed in the massacre, plus an additional 30 years for crimes against humanity. However, Judge Jazmin Barrios said that the men would only serve 50 years each, because Guatemalan law imposes a maximum 50-year limit on time in prison.
Read more from the AFP and BBC.
Headlines from the Western Hemisphere
North America
Caribbean
Central America
Andes
Southern Cone
Image: