Colombian President Juan Manuel Santos.
FARC Releases Another Hostage In Colombia; Two Others Delayed
February 14, 2011
By Staff
Today in Latin America
Top Story — The Revolutionary Armed Forces of Colombia (FARC) released another hostage this weekend, but failed to let go of two more hostages on Sunday.
Carlos Alberto Ocampo, a policeman captured six weeks ago, was handed over to a humanitarian delegation, but the Colombian government said the FARC provided "false coordinates" about to the location of the two other hostages.
The FARC said that police major Guillermo Solorzano and army corporal Salin Sanmiguel would be released in Colombia's central Tolima region.
"The helicopters were there and the hostages were not in Tolima, but in the department of Cauca," said Eduardo Pizarro, the presidential delegate to the hostage negotiations, according to AFP. "In spite of the government respecting its commitments, FARC carried out an act that shocked us."
Unconfirmed reports claimed that the family members of the hostages said bad weather was the reason for the delay.
The freeing of the hostages comes as the FARC, who have been crippled by eight years of military attacks under former President Álvaro Uribe and current President Juan Manuel Santos, called for talks with the government.
Latin America's oldest insurgent group has lost large swaths of land they once controlled and have seen their numbers greatly diminished.
"The FARC is sending a clear message it wants to start moving toward peace talks with the government," said Juan Carlos Palou, an analyst at Bogota-based think-tank Fundacion Ideas Para la Paz, according to Bloomberg. "These releases are viewed not as an act of generosity but as something the FARC has to do in order for the possibility of a dialogue to even exist."
Headlines from the Western Hemisphere
North America
Caribbean
Central America
Andes
Southern Cone
Image: OECD @ Flickr.
Subscribe to Today in Latin America by Email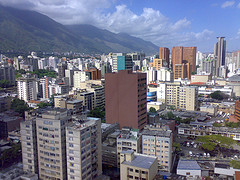 February 11, 2011
> Staff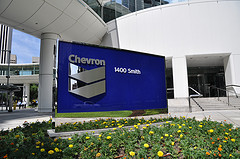 February 15, 2011
> Staff