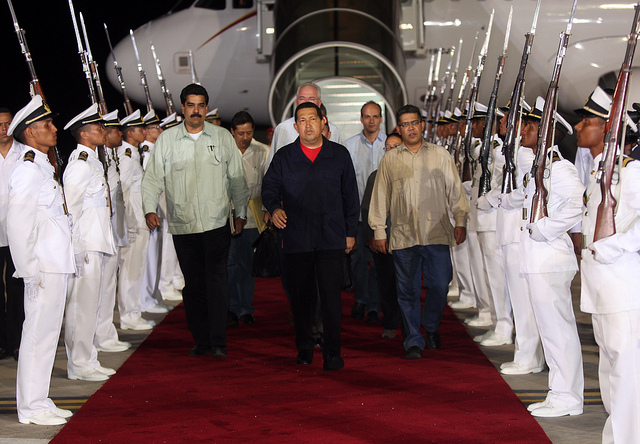 Venezuela's Chávez Plans For 2012 Re-election Bid
July 25, 2011
By Staff
Top Story — In a newspaper interview published on Sunday, Venezuelan President Hugo Chávez said that he will seek another six year term as president of the Andean nation despite his recent battle with cancer. Chávez returned Saturday from Cuba where he received chemotherapy for an unspecified cancerous tumor with the Venezuelan leader saying that no malignant cells were found and that he was arriving home in better health than when he left. In last September's parliamentary elections, Chávez's opponents gained crucial victories and have recently used his illness to cast doubt on his ability to rule the OPEC nation of 29 million people. However, Chávez pushed aside those rumors during the interview, claiming that he is fully capable of running the government. "I have medical reasons, scientific reasons, human reasons, reasons of love and political reasons to keep myself at the front of the government and the candidacy with more force than before," Chávez said.
Headlines from the Western Hemisphere
North America
Caribbean
Central America
Andes

Southern Cone
Image: Chavezcandanga @ Flickr.