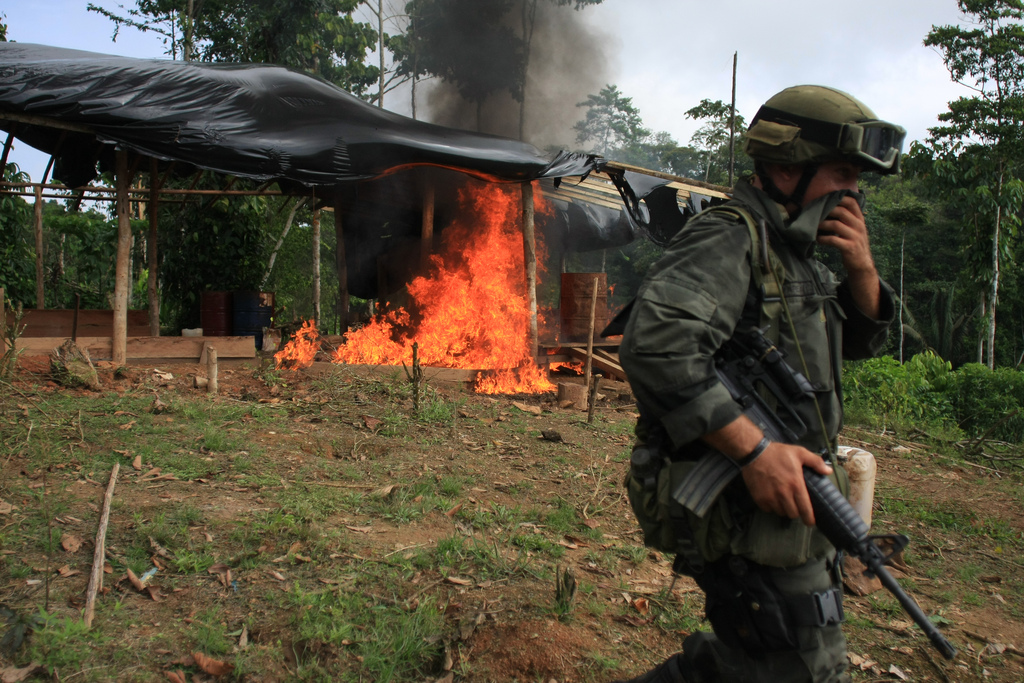 Colombia Announces Shift in Anti-Coca Policy
September 23, 2015
By Staff
Top Story — Colombia's government on Tuesday announced it would increase its on-the-ground efforts to curb cocaine production following the end of a U.S. aerial fumigation program in May.
The new plan will provide technical assistance and, after five years, land titles for farmers who abandon growing coca — the raw material used in cocaine production. Farmers who do not comply will potentially face manual eradication, the preferred method of crop destruction in Peru and Bolivia, the world's other two leading producers.
Over the past year, Colombia has resumed the role of the world's leader in cocaine production following years of declines. As The Associated Press notes, part of this increase may be due to adaptation by drug traffickers to aerial spraying of glyphosate; a UN investigation last year found that more than a third of coca production was taking place in areas protected from spraying, like national parks.
Aerial spraying of glyphosate — a two-decade, U.S.-supported and operated program unpopular with many Colombians — was suspended by Santos in May after the release of a World Health Organization report suggesting the chemical may cause cancer.
In an apparent pre-emptive nod to likely opposition criticism, Santos said the policy shift was not evidence his government had gone soft on traffickers. His announcement followed by just a few days a statement by the head of the Supreme Court suggesting the body may support efforts to classify certain types of drug trafficking as "political" crimes, which may help prevent the extradition of certain FARC rebel leaders, with whom Santos is working on a peace agreement.
Headlines from the Western Hemisphere
North America
Caribbean
Central America
Andes
Southern Cone