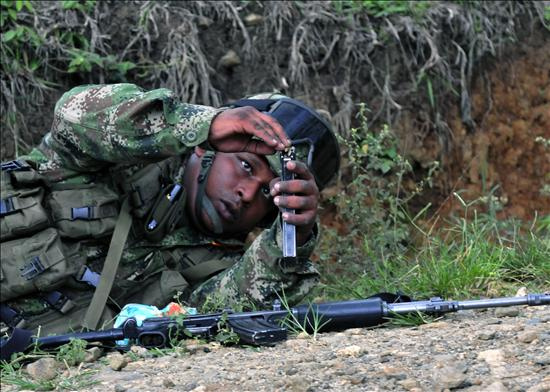 Colombia: FARC Defectors Helped Plan Raid That Killed 33 Rebels, Says General
March 23, 2012
By Staff
Today in Latin America
Top Story — Colombian air force commander General Tito Pinilla said that FARC rebels who defected had helped to plan an attack that killed 33 FARC guerrillas on Wednesday. Five military planes reportedly bombed the guerrilla encampment in Colombia's Arauca state for three minutes in the early morning before troops raided by land. National Institute of Legal Medicine director Carlos Eduardo Valdés said that the military brought 36 bodies to the Arauca morgue later that day. According to Colombian Defense Minister Juan Carlos Pinzón, 51 FARC fighters rebels were captured or killed in a span of 24 hours as part of a new military strategy to target important military and financial units of the FARC. Last month, the FARC said it would suspend ransom kidnappings and will release its remaining hostages, many of whom have been held for more than a decade. Former Colombian Sen. Piedad Córdoba said that the FARC was planning to release a group of hostages on March 30 and a second group on April 1.
Read more from the Washington Post.
Headlines from the Western Hemisphere
North America
Caribbean
Central America
Andes
Southern Cone
Image: Globovisión @ Flickr.