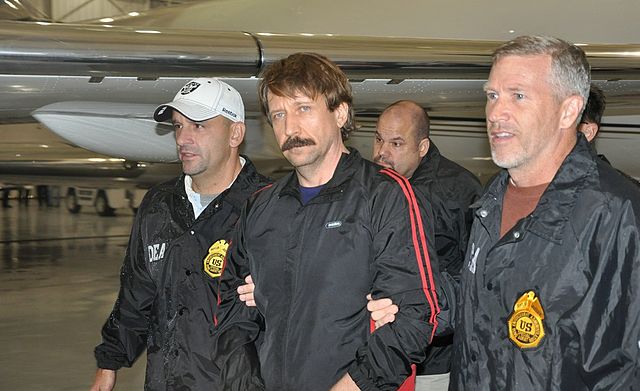 Victor Bout, AKA 'Merchant of Death', Gets 25 Year Sentence
April 6, 2012
By Staff
Today in Latin America
Top Story — Russian arms dealer Victor Bout, known as the "Merchant of Death", was sentenced Thursday to 25 years in prison after he was caught in a sting operation by DEA agents posing as Colombian guerrillas. Bout was arrested in Bangkok in 2008 and extradited to the U.S., where he was convicted last year of agreeing to sell arms to agents posing as members of the Revolutionary Armed Forces of Colombia (FARC), Latin America's oldest guerrilla group. The false revolutionaries said they wanted to attack U.S. pilots assisting the Colombian government in its offensive against the FARC. Bout met the disguised agents in a Bangkok hotel room and agreed to sell them 100 surface-to-air missiles and 5,000 AK-47s. Bout's attorneys said they would appeal the conviction, because Bout never actually managed to sell the weapons.
Read more from the Chicago Tribune.
Headlines from the Western Hemisphere
North America
Caribbean
Central America
Andes
Southern Cone
Image: U.S. Justice Department @ Wikipedia.