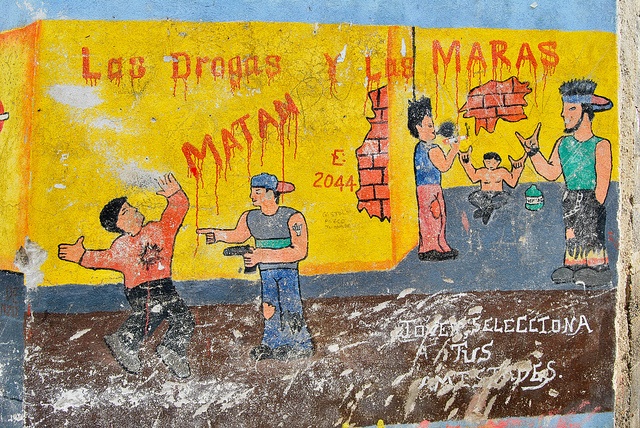 Evidence Suggests Zetas & MS-13 Pact To Control Drug Trade
April 9, 2012
By Staff
Today in Latin America
Top Story — Guatemalan authorities say there is evidence that Mexico's Zetas drug cartel and Central America's Mara Salvatruchas (MS-13) have formed a pact to control drug-trafficking routes from South America to the United States. Jailhouse recordings have suggested that the Zetas are providing military equipment and training to the Maras in exchange for information and strategic criminal activity. The Salvadoran government has confirmed that there are informal links between the two gangs to sell drug shipments, but has no proof of a formal agreement. The Maras gang originated in California, formed by young Salvadorans displaced and hardened by the country's civil war, and enjoys major influence in urban slums in Central America. The Guatemalan government claims that the Zetas are operating a training camp for Maras and plan to recruit at least 5,000 members of the gang. Mexican and U.S. officials have declined to comment on the reported alliance.
Read more from the Washington Post.
Headlines from the Western Hemisphere
North America
Caribbean
Central America
Andes
Southern Cone
Image: xiaozhuli @ Flickr.