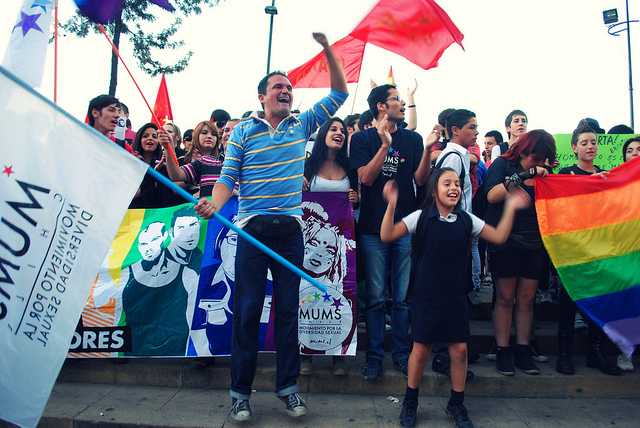 Chile Passes Anti-Discrimination Law After Gay Man's Murder
April 5, 2012
By Staff
Today in Latin America
Top Story — In a narrow 58-56 vote, Chile's House of Deputies on Wednesday approved a long-awaited anti-discrimination law that was introduced seven years ago. Chileans outraged by the murder of Daniel Zamudio, a 24 year-old gay man who died March 27 after a brutal beating, called on the House to pass the law, which was approved by the Senate in November. After Zamudio's death, the U.N. High Commissioner for Human Rights urged Chile to pass laws against hate crimes and discrimination, and Chilean President Sebastián Piñera said that approval of the law should be accelerated. Some Protestant churches in Chile, as well as the Roman Catholic Church, expressed opposition to the law and said that it could pave the way for legalizing gay marriage. Some passages of the law must be finalized before it becomes official. Meanwhile, four suspects have been jailed for Zamudio's killing, and prosecutors have asked for murder charges.
Read more from the AP.
Headlines from the Western Hemisphere
North America
Caribbean
Central America
Andes
Southern Cone
 Image: jpcatepillan @ Flickr.