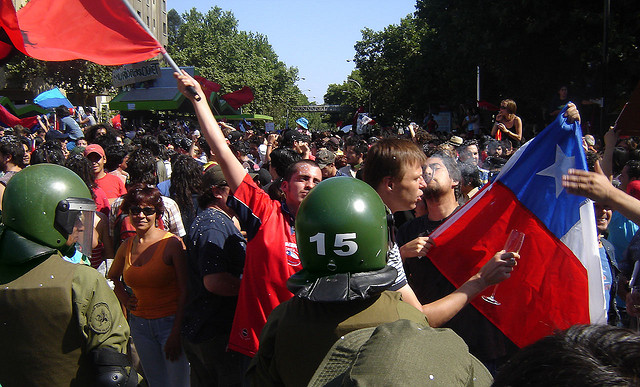 Chilean Government Orders Pinochet's Will Opened
April 25, 2012
By Staff
Today in Latin America
Top Story — The Chilean government will unseal the last will and testament of deceased dictator Augusto Pinochet on Wednesday in an effort to determine the size of Pinochet's fortune and the amount he owes the state. The will was drawn up in 2006, the year Pinochet died, and was sealed by his immediate family. However, the Defense Council of the State is seeking to recover public funds it says were diverted by Pinochet, who may have amassed a fortune of up to $21 million before he died, according to a study by the Chilean Supreme Court. The study said that Pinochet should have only accumulated $3 million with his military salary. Pinochet ruled Chile from 1973-1990 and was the face of a military dictatorship that killed and disappeared thousands. Though Pinochet was put under house arrest in 2004 for tax fraud and passport forgery, he claimed in 2005 that his wealth was from "lifetime savings".
Read more from the Boston Globe.
Headlines from the Western Hemisphere
North America
Caribbean
Central America
Andes
Southern Cone
Image: gerardo_chinchorro @ Flickr.