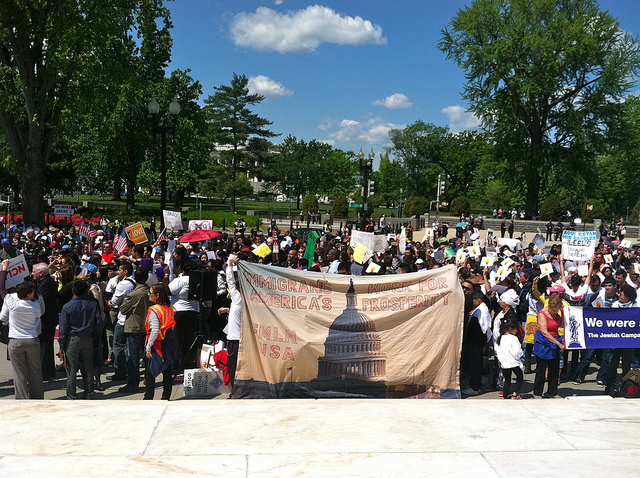 Arizona Officials Encouraged As Supreme Court Reviews Immigration Law
April 26, 2012
By Staff
Today in Latin America
Top Story — Despite hundreds of protesters outside voicing their concerns over racial profiling, the U.S. Supreme Court indicated Wednesday that it would not address civil rights concerns over Arizona's controversial immigration law, known as SB 1070. The case will determine whether or not the state of Arizona has a legal right to allow police officers to question people about their immigration status if there is a "reasonable suspicion" that the person has entered the U.S. illegally. However, the justices indicated Wednesday that they are merely seeking to address whether the law allows states to enforce federal immigration laws. Arizona officials, including Gov. Jan Brewer, emerged from the courtroom encouraged by the justices' statements, though Brewer had an uncomfortable encounter with the crowd of protesters outside. Referring to fears of racial profiling, Brewer said the Obama administration was "trying to use that scare card to generate support for the election." Lawyers for the Justice Department said that there are other lawsuits pending against SB 1070 that would directly challenge the law on civil rights grounds.
Read more from the New York Times.
Headlines from the Western Hemisphere
North America
Caribbean
Central America
Andes
Southern Cone
Image: Talk Radio News Service @ Flickr.
Subscribe to Today in Latin America by Email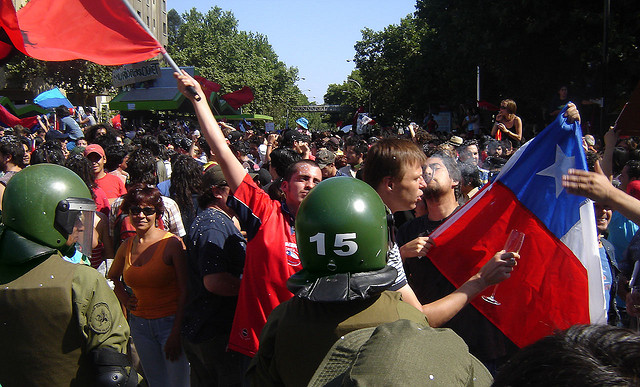 April 25, 2012
> Staff