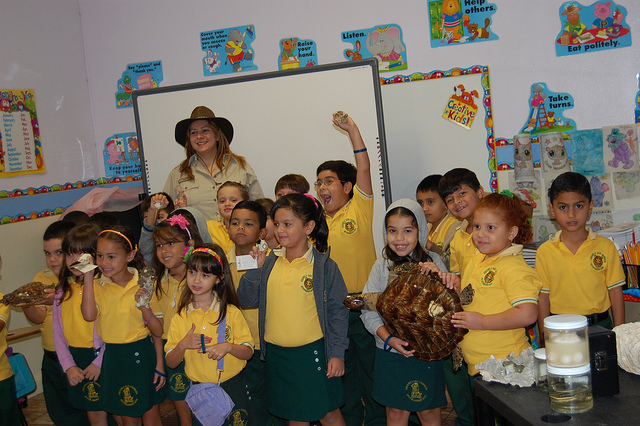 Puerto Rico Governor: Students Should Speak Fluent English by 2022
May 9, 2012
By Staff
Top Story — Puerto Rican Governor Luis Fortuño has proposed an ambitious plan to make Puerto Ricans bilingual in English and Spanish by the year 2022, an effort that he hopes will pave the way for U.S. statehood. Fortuño wants public schools to teach all classes in English, with the exception of Spanish literature and grammar instruction. English is currently taught from kindergarten through high school, but Education Secretary Edwin Moreno said the government would begin to introduce a new bilingual curriculum  at 31 schools starting in August, with the goal of making all public school students fluent in English within 10 years. Critics including the Puerto Rico Teachers Association have said the plan is too extreme and have expressed concern about a loss of the island's identity while statehood remains a divisive political issue. According to the U.S. census, 96 percent of Puerto Ricans speak Spanish at home.
Read more from Fox News Latino.
Headlines from the Western Hemisphere
North America
Caribbean
Central America
Andes
Southern Cone
Image: USFWS/Southeast @ Flickr.