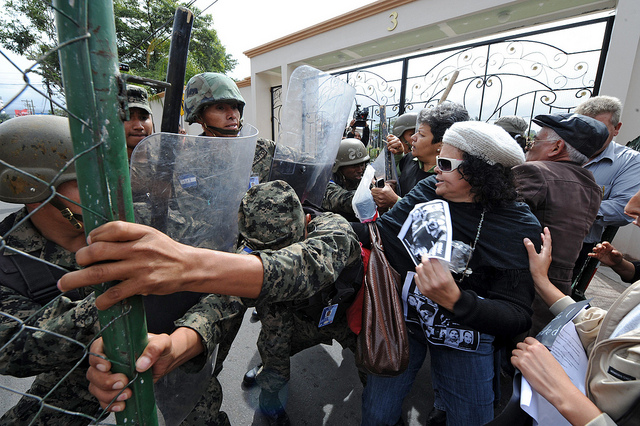 Honduras: Second Journalist Kidnapped in One Week
May 10, 2012
By Staff
Top Story — Honduran radio journalist Angel Alfredo Villatoro was kidnapped Wednesday just a few days after authorities discovered the body of another journalist, Erick Martínez, on the side of a road in eastern Honduras. Witnesses of the kidnapping reported that Villatoro was taken by "young gang members" at dawn on his way to work at HRN radio station in Tegucigalpa. The Honduran government and HRN colleagues have issued statements pleading that Villatoro's captors release him unharmed. Meanwhile, little information has emerged about the killing of Martínez, a member of the Diversity Resistance Movement who worked for LGBT rights organization Asociación Kukulcan. Martínez went missing Saturday and his body was found on the side of a road on Monday, making him the nineteenth Honduran journalist to be murdered since the country's 2009 coup. While Honduran police say that four of the murders are under investigation, no arrests have been made.
Read more from AFP.
Headlines from the Western Hemisphere
North America
Caribbean
Central America
Andes
Southern Cone
Image: clasesdeperiodismo @ Flickr.