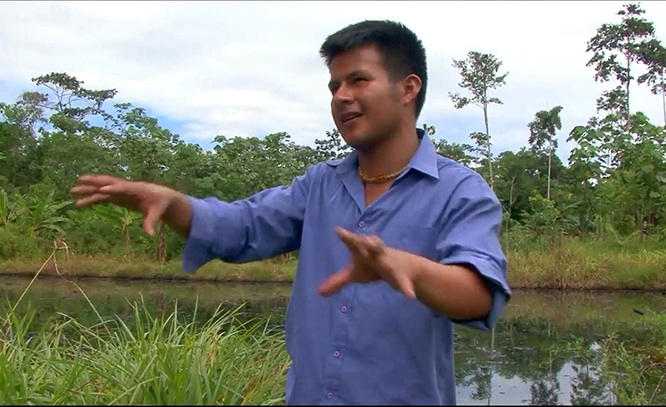 Hugo Lucitante
Great Reads Round-Up: Feb. 9-15
Brooke Jarvis. The California Sunday Magazine. February 12, 2015.
When a Amazonian tribe found itself struggling against the oil interests encroaching on its land, the tribe's leaders came up a bold plan of action: send some of the children away to learn the rules of the outside world, so they could then come back to lead the fight. Hugo Lucitante was just 10 years old when he was sent to live in Seattle. He is 27 now, married and with a daughter. Can he go back to the town of Zábalo, and save the Cofán community?
Mexican Political Family Has Close Ties to Ruling Party, and Homes in the U.S.
Louise Story and Alejandra Xanic von Bertrab. The New York Times. February 10, 2015.
In part four of its Towers of Secrecy series, The New York Times traces the ownership of several properties in the United States to José Murat Casab — the former governor of Oaxaca state and a "power broker who has the president's ear" — and members of his immediate family, including his son, federal housing official Alejandro Murat Hinojosa. The report by Louise Story and Alejandra Xanic von Bertrab highlights the means by which members of the Murat family have used shell companies to hide their identities as buyers — an increasingly common tactic used by foreign investors snapping up luxury properties in New York. The Times probe comes on the heels of multiple housing scandals connected to Mexican President Enrique Peña Nieto and a member of his administration.
Did Bill O'Reilly Cover Up a War Crime in El Salvador?
Greg Grandin. The Nation. February 9, 2015.
Following the suspension of NBC News anchor Brian Williams for apparently lying about his past as a reporter, New York University historian Greg Grandin examines reporting by Bill O'Reilly — then a foreign correspondent for CBS — on a 1981 massacre in El Salvador. Grandin suggests that O'Reilly tacitly supported the Reagan administration's attempts to discredit reports by The New York Times and The Washington Post, which recorded some 900 gruesome deaths at the hands of a U.S.-trained military unit in a single village.
How Immigrant Activists Changed L.A.
Manuel Pastor. Dissent Magazine. Winter 2015.
Sociologist Manuel Pastor charts the recent history of Los Angeles' immigrant population to demonstrate its role in affecting a steady shift towards progressive politics, ultimately highlighting how necessary and urgent it is for progressives to create "a welcoming atmosphere for immigrants," in Los Angeles and beyond.
Wanted: Police Willing to Go to War in El Salvador
Daniel Valencia Caravantes. El Faro, reprinted by InSight Crime. February 10, 2015.
The first weeks of 2015 saw an alarming spike in the killing of police officers in El Salvador. In response, the Central American nation's civilian police force — with the government's backing — granted its officers permission to shoot at anyone whom they perceive as posing a threat to their lives. El Salvador's El Faro newspaper investigates the controversial measure, in an article translated and reprinted by InSight Crime.
Image: Oil & Water Documentary
Cleuci de Oliveira is a New York City-based journalist from Brasília, Brazil.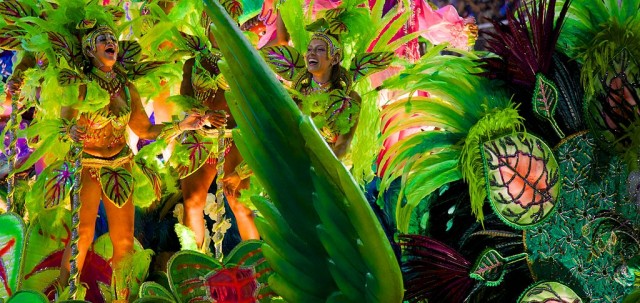 February 16, 2015 > Staff