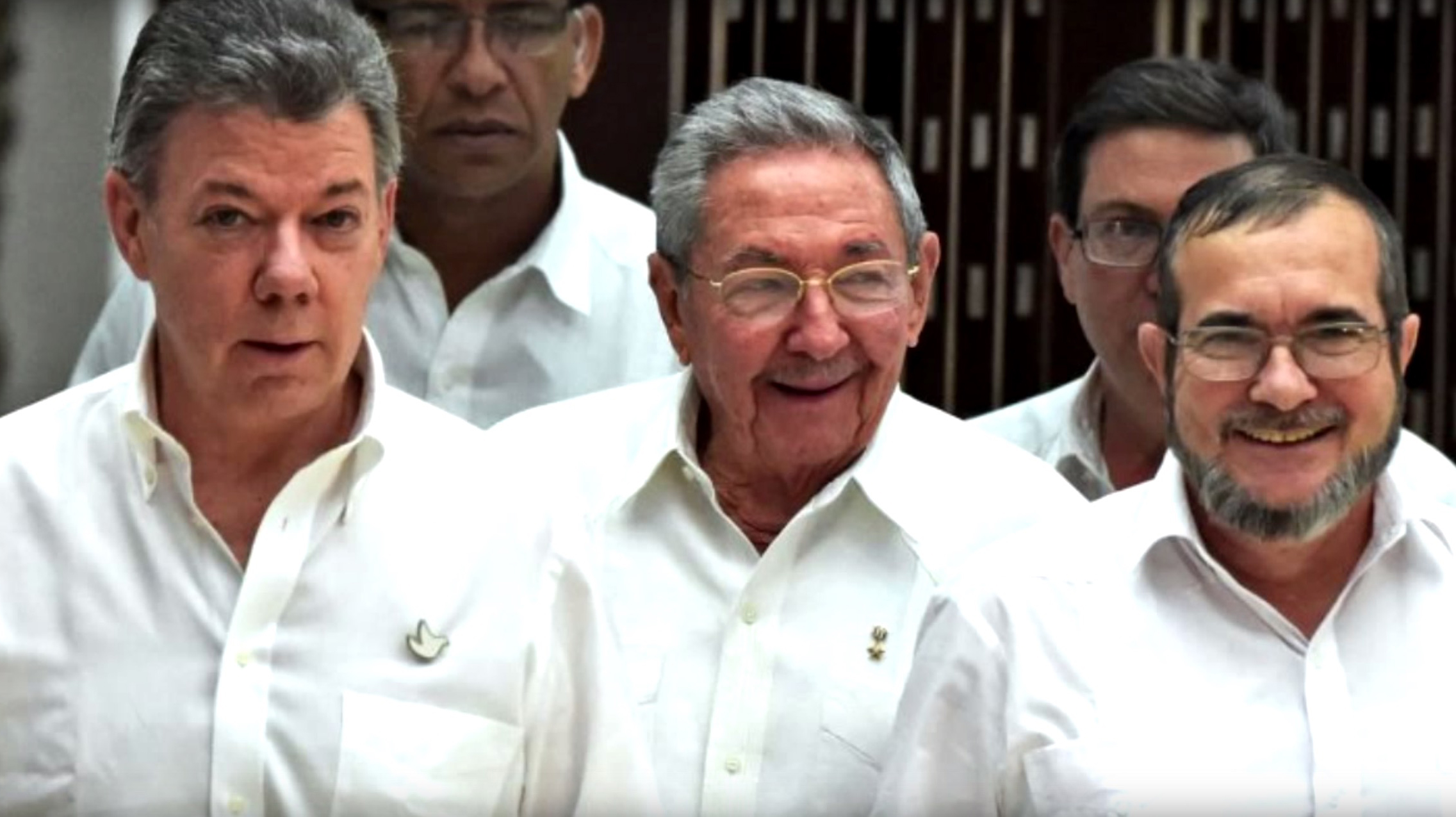 Colombian President Juan Manuel Santos announces that peace is close, together with Cuban President Raúl Castro and FARC commander Rodrigo "Timochenko" Londoño. (Image:
YouTube
, screenshot)
Colombian President, FARC Rebels Say Peace to Come in Six Months
September 24, 2015
By Staff
Top Story — President Juan Manuel Santos and leaders from the Revolutionary Armed Forces of Colombia announced on Wednesday an agreement bringing the country just shy of an end to the bloody internal conflict that has raged since 1964 and claimed some 220,000 lives.
Negotiators agreed to terms that would allow for punishment on both sides of the conflict, The Associated Press reported. The deal was the final agenda item under discussion in ongoing peace talks in Havana, Cuba.
The two parties will seek to finalize a peace deal within six months, Santos said, after which the FARC plan to demobilize within 60 days, Reuters reported.
Guerrillas who confess their crimes to "peace tribunals," repay victims and swear off the use of violence will serve terms of up to eight years, involving community service and a degree of movement restriction short of imprisonment, the AP reported. Troops who committed war crimes will be tried by the same special tribunals.
The timing of the agreement's announcement appears significant; it follows by a day Santos' announcement of major reforms to anti-drug policy, which itself followed the departure of Pope Francis from Cuba. The AP's Colombia bureau chief Joshua Goodman tweeted that the FARC had originally intended the deal to be signed prior to Francis' arrival.
While in Cuba, Francis made a major public reference to the peace talks. "We do not have the right to allow ourselves yet another failure," he said, an apparent reference to earlier aborted attempts at a peace agreement.
Headlines from the Western Hemisphere
North America
Caribbean
Central America
Andes
Southern Cone
Subscribe to Today in Latin America by Email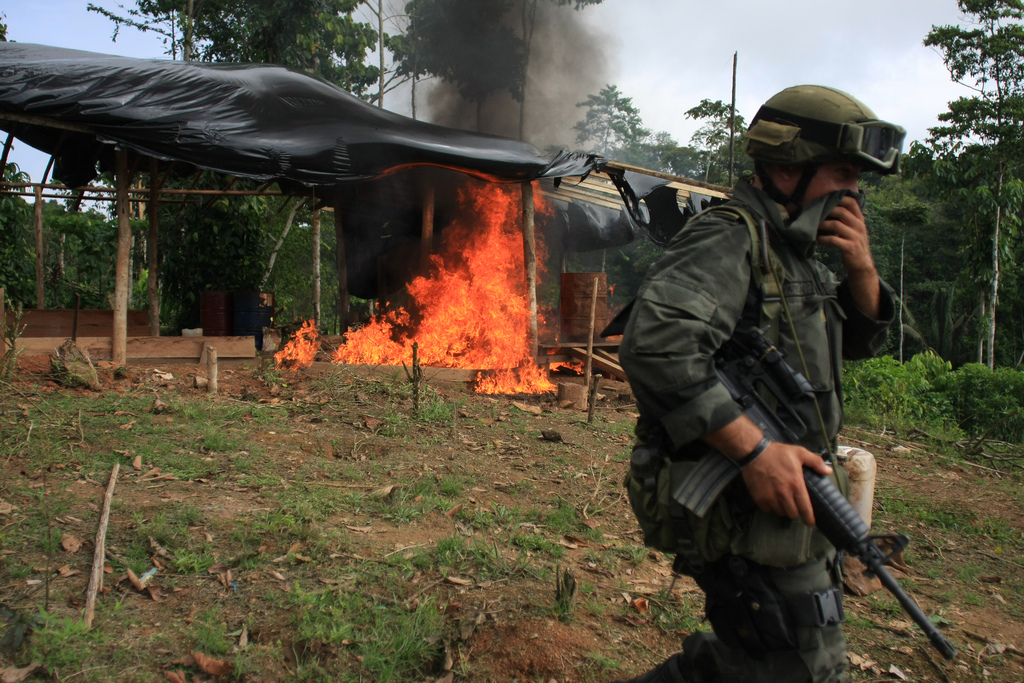 September 23, 2015
> Staff