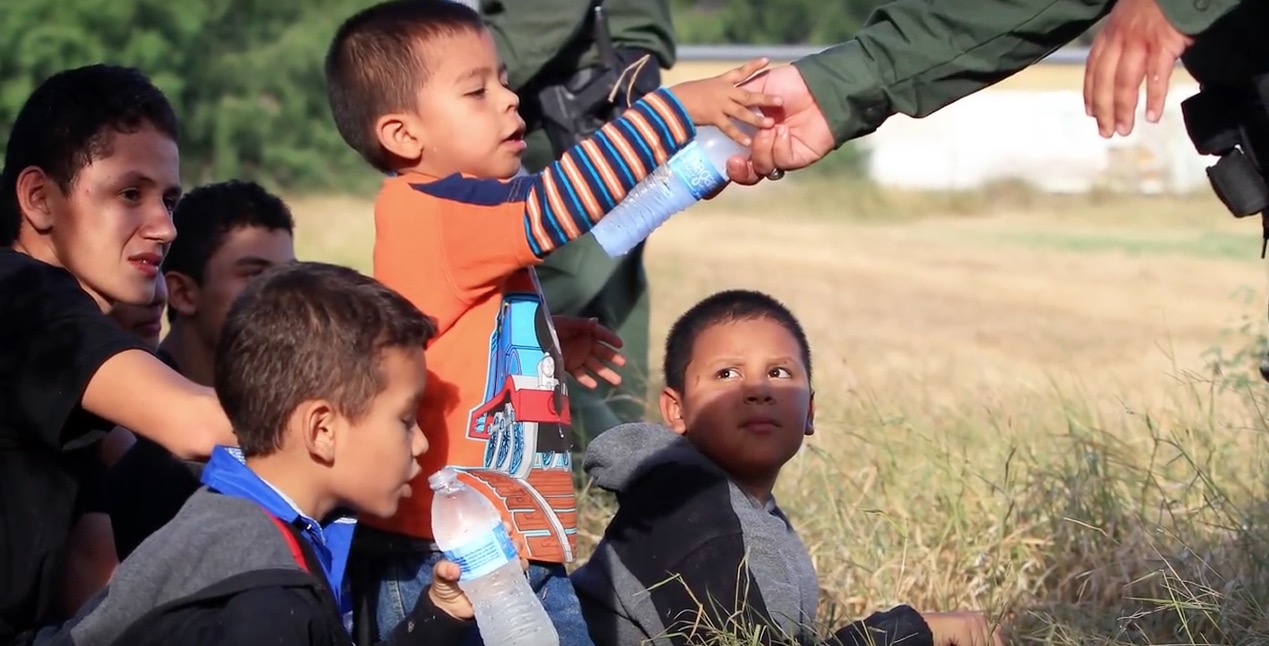 Unaccompanied minors on the U.S.-Mexican border. (Image:
YouTube
, screenshot)
U.S. To Admit More Central American Refugees Amid Migrant Crisis
January 14, 2016
By Staff
Top Story — U.S. Secretary of State John Kerry announced in an address to the National Defense University on Wednesday that the country will expand the number of Central American refugees it admits into the country with the help of the United Nations and other non-governmental organizations.
The announcement of the new refugee policy is in response to the large waves of migration of mostly women and children fleeing violence in the region's northern triangle countries of Guatemala, El Salvador and Honduras. Kerry's address comes amid a highly controversial crackdown on Central American immigrants, in which refugees denied asylum were rounded up and deported over the holiday period — a move an anonymous administration official indicated will continue, according to the BBC.
According to information released by U.S. Customs and Border Patrol, the number of unaccompanied children apprehended by agents in the last three months of 2015 had increased by nearly 10,000 in comparison to 2104 (from 7,987 to 17,370). In that same time period, family apprehensions increased over 14,000 (from 7,468 to 21,469). The recent surge, following an equally large rise of unaccompanied minors over the summer of 2014, has led one analyst to conclude that the pattern will become permanent.
Children and families are fleeing the highest levels of violence in the region since periods of civil war. After a truce deteriorated between El Salvador's two largest gangs, 2015 saw 6,600 people murdered, a 67 percent increase over 2014 and a rate of 104 murders for every 100,000 people — the highest in the world for a country not at war. The rates for Honduras and Guatemala were also high, with the two countries posting rates of 57 murders per 100,000 people and 36 homicides per 100,000 people, respectively.
Secretary Kerry stated that the program will task NGO and U.N. aid workers with identifying people in need of asylum in their home countries, including those without relatives already living in the United States, differing from the previously implemented direct action program for minors already living in the country.
Headlines from the Western Hemisphere
North America
Caribbean
Central America
Andes
Southern Cone