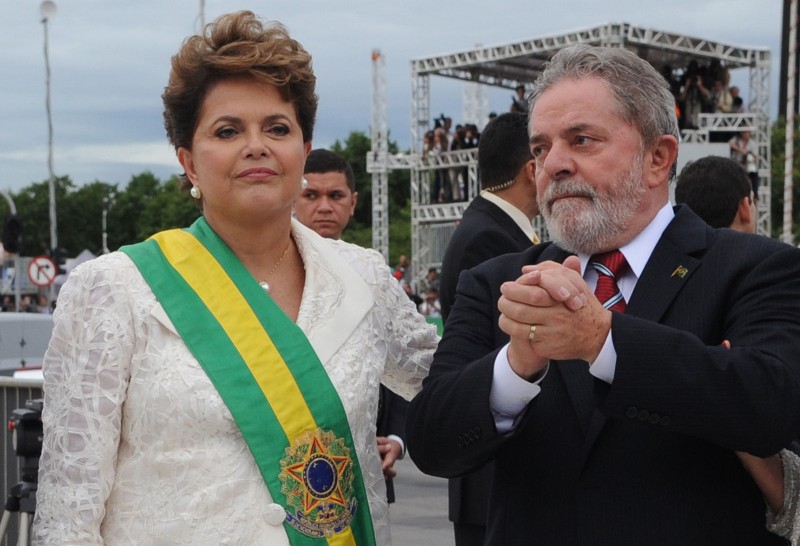 Brazilian Senate Votes to Impeach Rousseff
May 12, 2016
By Staff
Top Story — Brazil's Senate has voted to suspend President Dilma Rousseff and begin an impeachment trial over accusations that Rousseff manipulated the country's budget to cover up economic troubles.
LAND's Brazil-based editor Cleuci de Oliveira was in Brasília for the impeachment vote. Her report examines last night's impeachment vote and the process that led to Rousseff's suspension.
Wednesday's 55 to 22 votes in favor of impeachment took place after a debate in the Senate that lasted nearly 22 hours. Rousseff will step down for up to six months while her impeachment trial takes place, allowing Vice President Michel Temer to take over. Rousseff is now the second out of four democratically-elected presidents to be removed from office since the country returned to democracy in 1985 following decades of dictatorship.
The vote marks the culmination of months of struggle between Brazil's politicians, many of whom have themselves been accused of wrongdoing: Rousseff's Workers' Party is enmeshed in a massive corruption scandal at state-owned oil firm Petrobras; Temer is accused of violating campaign finance laws, and some of his top advisors are under investigation for corruption; and the politician who led the early effort to impeach Rousseff, former speaker of Brazil's lower house of Congress Eduardo Cunha, had to step down amid allegations that he accepted some $40 million in bribes.
Headlines from the Western Hemisphere
North America
Caribbean
Central America
Andes
Southern Cone