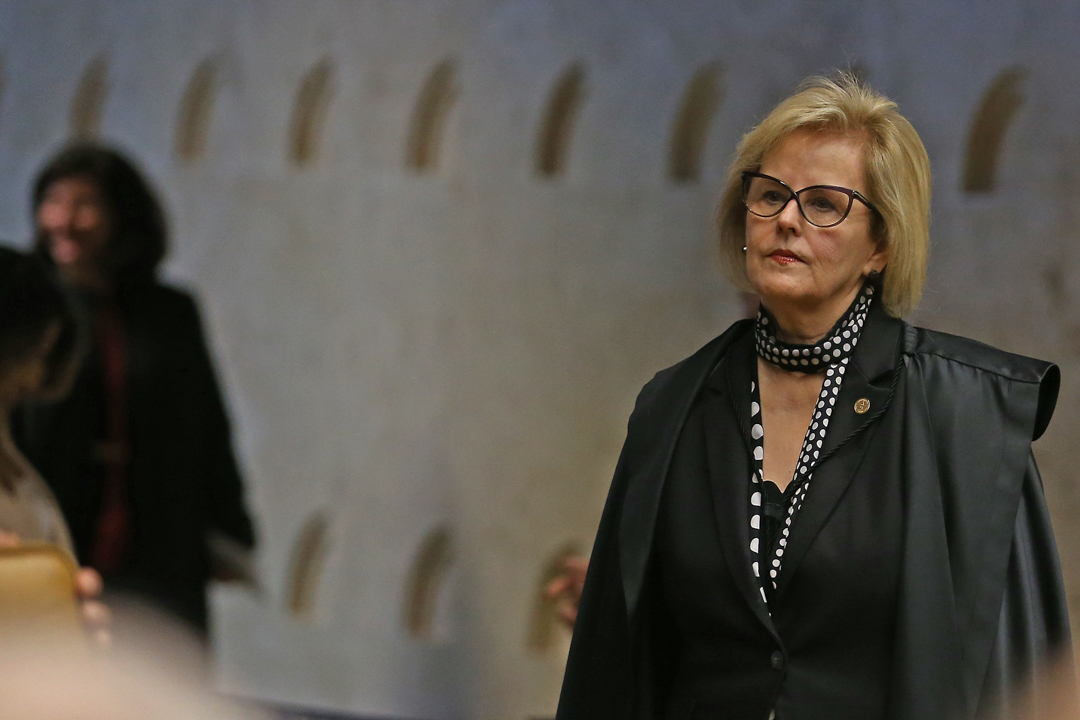 Supreme Court Justice Rosa Weber blocked yesterday an order by a lower level judge closing the northern frontier to Venezuelan migrants. Photo by José Cruz for Agência Brasil Fotografias on Flickr, CC BY-NC 2.0
Brazil closes and then reopens its norther frontier to Venezuelan migrants
August 7, 2018
By Staff
TODAY IN LATIN AMERICA
BRAZIL: A judge issued an order on Sunday preventing Venezuelans from entering Brazil through the northern state of Roraima until conditions for a "humanitarian reception" of migrants could be established, but on Monday the supreme court blocked the order reopening the frontier.
In April, Suely Campos, the Roraima state governor, had requested Brazil's supreme court to close the border and order the government to refund her administration $49 million spent on refugees. The flood of Venezuelan migrants has severely stretched health and education services in the poor state of Roraima; about 25,000 Venezuelans are currently living in the state's capital Boa Vista, a city of only 330,000 residents. Judge Helder Barreto ordered the closure of the frontier arguing "There is no point in welcoming Venezuelan immigrants if they are going to be subjected to equal or more degrading conditions here". But Supreme Court Justice Rosa Weber said that the closure was unconstitutional and a violation of Brazil's international commitments. Human Rights Minister Gustavo Rocha said President Michel Temer and his administration oppose closing the frontier.
HEADLINES FROM THE WESTERN HEMISPHERE
NORTH AMERICA
MEXICO: Police announced yesterday that eight people suspected in connection with the murder of 11 people at a home in Ciudad Juárez were arrested for unrelated drug crimes. After the Aug. 3 mass killing nearly 100 state security agents were deployed to the border city across from El Paso, Texas, to reinforce local security. Authorities believe the killings could have been the result of a dispute between criminal gangs.
MEXICO: Ten bodies, nine men and one woman, were found buried in the backyard of a home in Guadalajara, in the eastern state of Jalisco. Last Friday, the homeowner, who was selling the property, alerted authorities of bad odors coming from his backyard which led to the discovery of the unidentified corpses; the police warn more bodies could be found as the excavation process is still underway.
CARIBBEAN
BARBADOS: The former minister of industry, Donville Inniss, was indicted yesterday in the United States for allegedly laundering US$36,000 in bribes he received from an unnamed insurance company. The indictment accuses Innis, a legal permanent resident of the United States who was both residing in Tampa, Florida, and in Barbados when he was in office, of conspiracy to launder money and money laundering. Innis was arrested last Friday.
GRENADA: Authorities declared disaster zones in two of the island-nation's six parishes yesterday after a tropical wave caused major flooding. Another tropical wave is approaching the Lesser Antilles and is expected to bring more flooding to Grenada this weekend.
CENTRAL AMERICA
GUATEMALA: Minister of Government Enrique Degenhart said President Jimmy Morales' government does not have an espionage network and is not in possession of the espionage system acquired by the administration of former president Otto Pérez Molina, who is in jail awaiting a trial for corruption. The system was bought six years ago but was taken over through a court order by the General Attorney's Office and the United Nation's International Commission against Impunity in Guatemala.
ANDES
VENEZUELA: Thousands of supporters of President Nicolás Maduro rallied yesterday in Caracas to reject the weekend's failed attack against him. The march was called by Maduro's ruling leftist PSUV party and most of the participants were wearing the chavista party's traditional red shirts.
SOUTHERN CONE
BRAZIL: The supreme court held on Friday and yesterday a two-day public hearing to consider decriminalizing abortion through the 12th week of pregnancy. Tensions between proponents and opponents increased in the days before the hearing; an anthropology professor and activist who spoke at the hearing in favor of decriminalization, Debora Diniz, received death threats during the week before and had to be placed in a witness-protection program. At the same time, Evangelical Christian members of Brazil's Congress are pushing a bill that would make abortions illegal in all circumstances.
BRAZIL: After the weekend's announcement that Luiz Inácio Lula da Silva will be the official presidential candidate for the Worker's Party, yesterday former São Paulo mayor Fernando Haddad was chosen as a substitute if, as expected, Lula is barred from running. Haddad has a reputation as a competent although uncharismatic politician and is expected to run a campaign as Lula's man. Lula's Lawyers withdrew yesterday a request for his release from prison before Brazil's supreme court to prevent the court from discussing his political disqualification from running instead of the electoral tribunal.