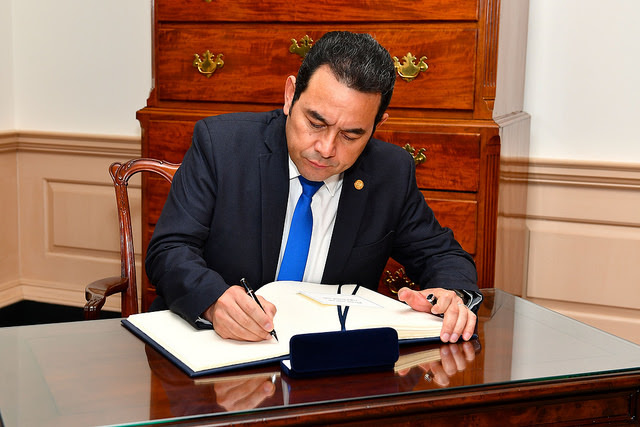 Guatemalan President Jimmy Morales, Photo: US State Department CC0
Guatemalan President Moves Against UN Anti-Corruption Body as Soldiers Surround Headquarters
September 4, 2018
By Staff
TODAY IN LATIN AMERICA
GUATEMALA: President Jimmy Morales announced Friday he will not renew the mandate of a widely celebrated UN anti-corruption commission when it expires in 2019 and will "immediately" return its functions to the corresponding domestic institutions. "Selective justice has been used to intimidate and terrorize the citizenry," said Morales, standing before a phalanx of uniformed military personnel and civilian officials. "Judicial independence has been violated, with the intention of manipulating justice, actions that attack the presumption of innocence and due process."
Created 12 years ago, the International Commission Against Impunity in Guatemala, commonly known by its Spanish acronym, Cicig, is empowered to coordinate and conduct investigations of official corruption and recommend judicial sanctions. Its track record of high-level convictions and legal reforms has earned international recognition but also intense opposition within powerful Guatemalan political circles. Morales himself, suspected of receiving up to $1 million in illicit campaign contributions, is among the many prominent politicians, businessmen and security officials the commission has targeted. In 2017, he attempted to expel Cicig chief Iván Velásquez from the country, but was blocked by the Constitutional Court.
Ahead of Morales' latest announcement, soldiers riding in military vehicles surrounded  Cicig headquarters in Guatemala City. Human Rights Watch Americas Director José Miguel Vivanco characterized the move as a "flagrant act of intimidation." Further criticism of Morales' announcement came fromthe European Union, the United Kingdom and Democratic US Senator Patrick Leahy, who said that Congress will "reassess" Guatemala's eligibility to receive US assistance as a result of the decision. Earlier this year, Republican Senator Marco Rubio blocked US funding to Cicig, which receives much of its budget from the United States, over concerns that the commission was being "manipulated and used by radical elements."
HEADLINES FROM THE WESTERN HEMISPHERE
NORTH AMERICA
UNITED STATES: New York Governor Andrew Cuomo announced Sundaythat the state will help displaced Puerto Ricans sue the Trump administration for its handling of Hurricane Maria's aftermath. Cuomo, who has been publicly attacking Trump ahead of September's gubernatorial election primary, compared the speed and scale of post-Maria relief efforts with those that followed Hurricane Harvey in Texas, saying the disparity was "not just wrong and unethical and despicable, it is also illegal." Cuomo's speech at a New York City church did not provide details about the potential lawsuit. It came just days after researchers found that the disaster killed 3,000 people, far more than were originally counted in the U.S.'s death toll.

MEXICO: Representatives from the Inter-American Commission on Human Rights met Monday with former classmates of the 43 disappeared Ayotzinapa students to present a preliminary report on the infamous 2014 mass kidnapping. The international human rights body joined the UN in casting doubt on the state prosecutor's official investigation, which has been repeatedly endorsed by the administration of outgoing President Enrique Peña Nieto. A UN report released in March found that the suspects convicted as a result of the investigation were likely tortured while in custody. In June, a federal court ordered the government to staff a truth commission, in part to clarify the documented ties between local officials, state and federal police and criminal narcotrafficking elements.
CARIBBEAN
CUBA: A leading neurologist investigating the apparent 2017 sonic attacks on US and Canadian diplomats on behalf of the Cuban government dismissed a new theory that the foreigners' concussion-like symptoms were induced by advanced microwave weaponry. Dr. Mitchell Valdés-Sosa called the theory, which had circulated for months before making its way into the New York Times this weekend, "science fiction." The University of Pennsylvania's Douglas H. Smith, a brain trauma expert who led an independent study of the incident,told The Times that microwaves were a likely cause of brain damage diagnosed among the diplomats.
CENTRAL AMERICA
NICARAGUA: President Daniel Ortega's administration expelled a United Nations Commission for Human Rights team on Saturday, just days after a report from the international body accused the government of violently suppressing anti-Ortega protests. Since the start of protests in April, over 300 people have been killed and at least 2,000 injured. The chief of the UN's Human Rights Mission, Guillermo Fernández Maldonado, said his team will continue to monitor the situation remotely. The UN Security Council may also consider enforcing sanctions on high government officials.
ANDES
COLOMBIA: President Iván Duque said Monday that, while he would have preferred greater "institutional discussion" beforehand, he will abide by his predecessor's last-minute decision to recognize the state of Palestine. The then-president elect had been informed of the decision, which was not announced until after Duque assumed office in August, by the outgoing administration of Nobel Peace Prize recipient Juan Manuel Santos. But amid an immediate Israeli backlash, Duque's new foreign ministry signaled it would consider a reversal. As a candidate, Duque entertained the idea of joining Guatemala, Honduras and Paraguay in moving Colombia's Israeli embassy to the contested international city of Jerusalem. 
SOUTHERN CONE
ARGENTINA: Calling the country's financial situation an "emergency," President Mauricio Macri announced Monday he intends to raise taxes and close 13 of 23 government ministries, in a desperate attempt to compensate for the continued depreciation of the peso. The plan includes new taxes on the export sector, which otherwise benefits from the relative strength of the dollar. In response to a 16-percent drop in the peso last week, the central bank raised interest rates to 60 percent.
BRAZIL: A massive fire engulfed Brazil's 200-year-old National Museum Sunday night, destroying most of the collection's 20 million artifacts. The cause of the fire remains unknown, but many in Brazil, including several museum officials, have blamed budget cuts and longstanding government neglect of the building's decaying infrastructure. On Monday, police used pepper spray, tear gas and batons to fight back protesters who demanded to survey the damage and called on the government to rebuild the museum.
BRAZIL: In a 6-1 decision announced Saturday, a top electoral court prohibited former President Luiz Inácio Lula da Silva from running in October's presidential elections so long as appellate court corruption charges stand. Lula, as da Silva is commonly known, has led all polls for months, despite being officially barred from the race. This week, the center-left Workers' Party, which is currently appealing his controversial conviction, is expected to announce Lula's running mate, former São Paulo Mayor Fernando Haddad, as his replacement.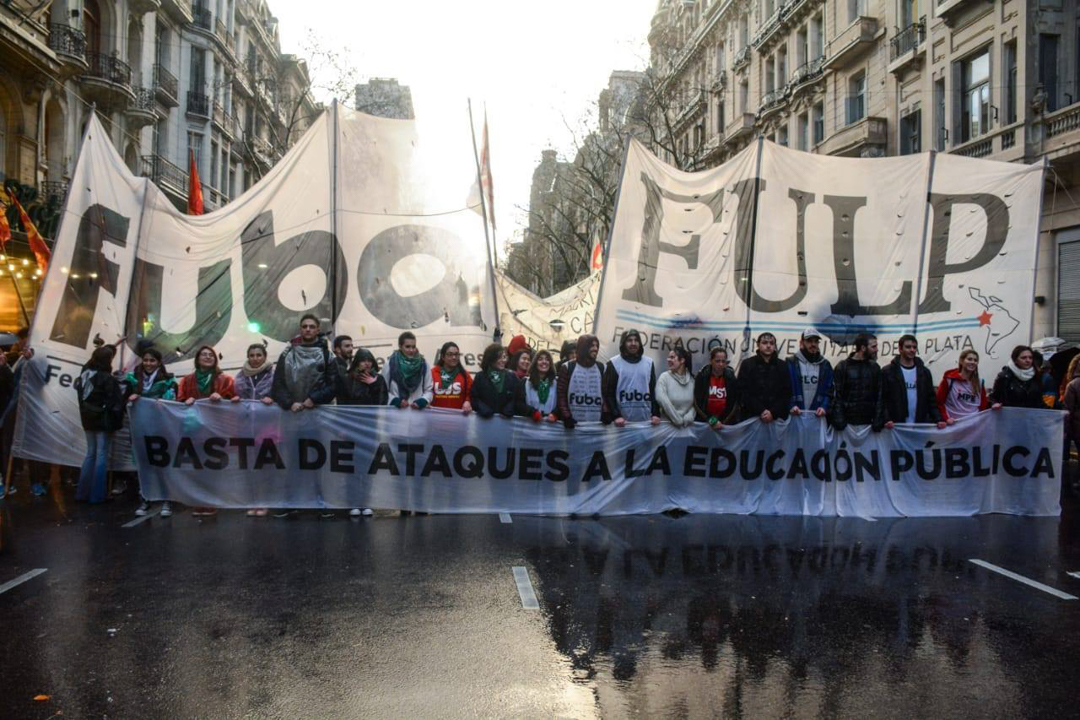 August 31, 2018
> Staff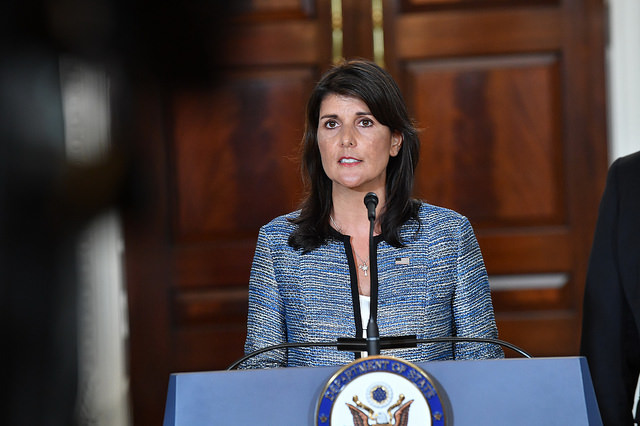 September 5, 2018
> Staff