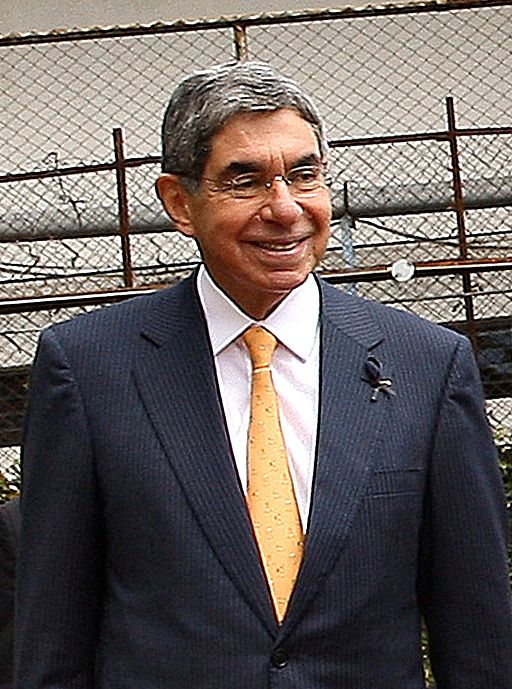 Nobel Peace Prize laureate Óscar Arias Sánchez is accused of sexually assaulting an antinuclear activist in 2014. He won the award in the late 1980s for promoting peace in Central America. (Photo by Agência Brasil via Wikimedia Commons)
Central American Peace Icon Accused of Sexual Assault
February 6, 2019
By Staff
TODAY IN LATIN AMERICA
Warning: The story below contains details of sexual assault that may be triggering for some.
COSTA RICA: On Monday, former President and Nobel prize laureate Óscar Arias Sánchez was accused of sexual assault by Alexandra Arce von Herold, an antinuclear activist. Arias denied the allegations, citing his work toward gender equality during his career. Arce said she left Arias' house after the alleged assault and went to the National Assembly where she met a member of Congress and told her about the incident. The lawmaker confirmed Arce's account. Arce claimed the assault occurred in December 2014 at Arias' home where Arias grabbed her from behind, touched her breasts, kissed her and penetrated her with his fingers.
Arias was awarded the Nobel Peace Prize in 1987 for being a peace-broker in Central America, designing the plan to end civil wars in Costa Rica, Guatemala, Él Salvador, Honduras and Nicaragua. He still runs the foundation that bears his name, which he started with Nobel Prize money.
HEADLINES FROM THE WESTERN HEMISPHERE
NORTH AMERICA
UNITED STATES/MEXICO: Another migrant caravan reached the U.S. border yesterday, this time near Eagle Pass, Texas. Unlike previous caravans, this group of 1,700 is waiting at a more open section of the border instead of in the city of Tijuana. An improvised shelter in an abandoned maquiladora currently houses the group. Department of Homeland Security (DHS) Secretary Kirstjen M. Nielsen issued a statement yesterday saying that any "illegal entry will not be tolerated." Local news outlets reported DHS officers standing with riot gear and shields.
MEXICO: Bonds in Mexican oil company Petróleos Mexicanos (PEMEX) jumped after President Andrés Manuel López Obrador (AMLO) announced a new plan to provide debt relief. Tax breaks of $3.4 billion were already announced last month to help the failing company, but this new announcement prompts investors to believe a larger debt relief package is in discussion. Many are reassured by AMLO's announcement after fears that AMLO's "war on neo-liberal economics" would jeopardize holdings in the company. PEMEX owes a debt payment of $5.3 billion by May of this year, only a small portion of its $107 billion deficit.
CARIBBEAN
JAMAICA: On Saturday, Lynvale Bloomfield, an opposition member of Parliament, was found murdered in his home with multiple stab wounds. Police are investigating, but reports indicate that Bloomfield was tortured during his attack. Bloomfield, part of the People's National Party, was the parliament member for Portland Eastern and was elected in 2011 and 2016.
CENTRAL AMERICA
HONDURAS: Prosecutors will charge Roberto David Castillo Mejía, former president of Empresa Desarollos Energeticos, for the murder of environmental activist Berta Cáceres in 2016. Cáceres advocated against the company's construction of the Agua Zarca Dam, a hydroelectric dam to be built on sacred indigenous territory. Castillo Mejía, who has been in custody since 2018, is accused of aiding one of Cáceres' convicted killers. The hearing will take place later this month.
ANDES
VENEZUELA: Yesterday, the United States agreed to send humanitarian aid to the Colombia-Venezuela border, but it is unclear whether President Nicolás Maduro will accept the food and medicine, considering his block on past shipments. The opposition will stack warehouses near the border towns, hoping to weaken Maduro's leadership. Maduro issued a threat to opposition leader Juan Guaidó, questioning how long his "virtual term" would last. Moreover, Pope Francis has denied any involvement in the mediation process and said that he would only intervene at the request of Guaidó and Maduro.
GUIANA SHIELD
GUYANA: Electoral authorities have stated that Guyana will not be able to hold presidential elections in March, but could be ready by July. On Jan. 31, following a motion to remove President David Granger from Congress, a court ordered elections to be held by March. The Guyanese electoral body needs to compile a new voters list since the old one was bloated with names of deceased or expatriated people. Some worry that the political upheaval might have a consequence on oil production, set to begin in 2020, when Guyana will become one of the largest producers of oil in the world.
SOUTHERN CONE
BRAZIL: An audit commissioned by the mining company that owns the Brumadinho Dam has found problems in its drainage and monitoring systems. However, Vale, the Brazilian mining company, has declared the incident as a "force majeure" — an unavoidable accident. Three Vale employees were released yesterday by a court order. Yesterday, a research institute warned about a potential public health crisis following the accident. Fiocruz warned about a potential precipitation in the spread of contagious diseases like yellow fever and dengue. As of Monday, the death toll in the dam collapse, one of the world's most catastrophic mining accidents, was 134 people.
ARGENTINA: Yesterday, in the province of Patagonia in south Argentina, a new species of herbivorous dinosaur was discovered. The Bajadasaurus pronuspinax is a quadruped whose back was covered with long, sharp spines. An article on Scientific Reports says that the dinosaur's "elongate spines served as passive defense structures" against predators. A replica of the Bajadasaurus was shown at Buenos Aires' Cultural Science Center.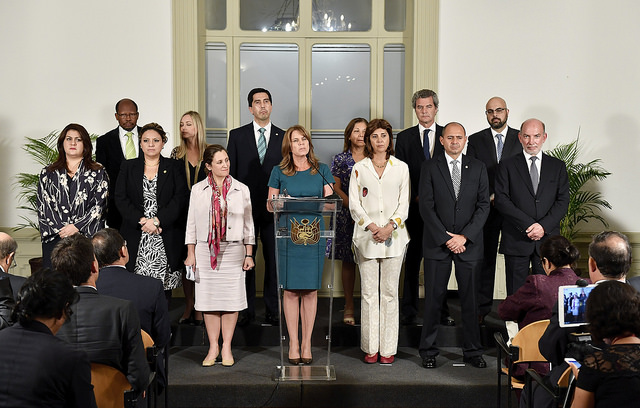 February 5, 2019
> Staff