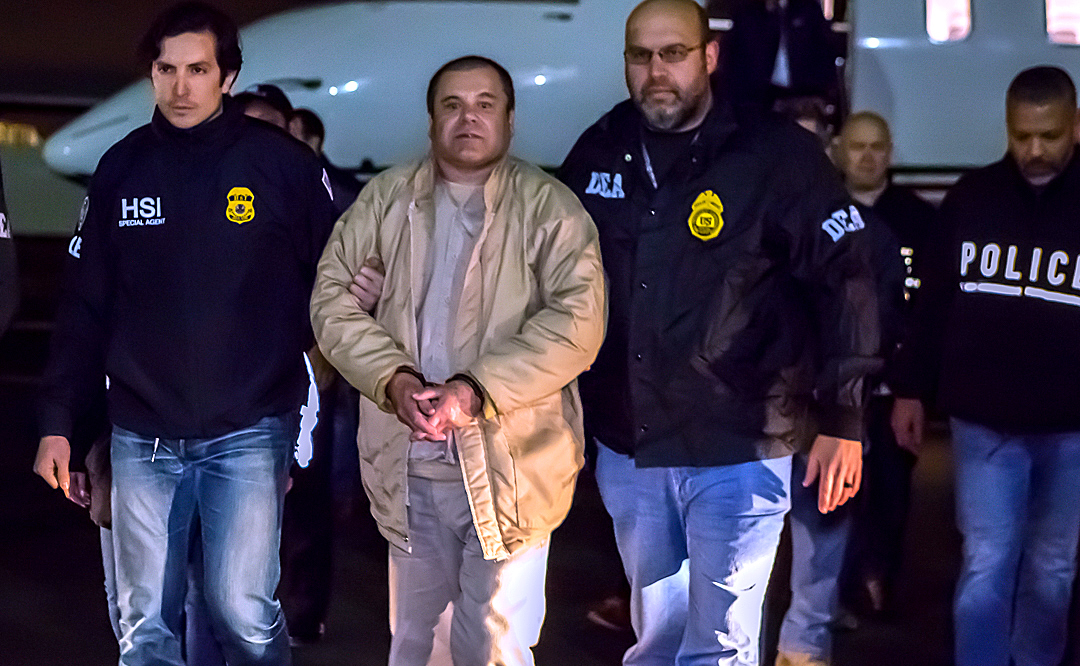 El Chapo is shown after he was extradited from Mexico in 2017. (Photo courtesy of U.S. Immigration and Customs Enforcement)
El Chapo Found Guilty in New York Drug Trial
February 13, 2019
By Staff
TODAY IN LATIN AMERICA
UNITED STATES: Joaquín Guzmán Loera, also known as El Chapo, was found guilty on all 10 counts yesterday after a cinematic trial held over nearly three months in a Federal District Court in Brooklyn. The jury deliberated for over a week as they considered a staggering amount of evidence in the case against Guzmán, including over 50 witness testimonies that shed light on the cartel's operations.The infamous crime lord faces life in prison, with a sentencing hearing scheduled for June 25. Defense lawyers expressed plans to appeal the ruling.
Guzmán's illicit business network, the Sinaloa cartel, continues to move massive amounts of drugs and throw political weight around the world, despite the conviction. Long-time cartel leader Ismael "El Mayo" Zambada is believed to be in charge along with Guzmán's sons. The cartel is bringing in huge profits from fentanyl-laced heroin, which has resulted in widespread overdose deaths. That and the rise of the Jalisco New Generation cartel are likely greater challenges than yesterday's verdict.
HEADLINES FROM THE WESTERN HEMISPHERE
NORTH AMERICA
MEXICO: Scientific researchers are fighting an increasingly hostile environment from cartel-related violence. The U.S.-Mexico Large Millimeter Telescope (LMT) in Sierra Negra has recently scaled back to "bare minimum operations" because of conflicts over illegal oil mining, according to LMT Director David Hughes. International research collaborations, ecological monitoring and other initiatives are similarly impeded by drug trafficking and cartel conflict. Mexican President Andrés Manuel López Obrador recently stated that the 11-year-long "war on drugs" is over, with the hope that a new strategy would be more effective.  
UNITED STATES: A proposed detention facility for unaccompanied minors in El Paso, Texas, is located near former Superfund sites and may pose a health risk to migrant children, according to the environmental group Earthjustice. Last June, former Defense Secretary James Mattis announced plans to house migrants at Goodfellow Air Base, but the Department of Health and Human Services said it is "not under active consideration at this time." The Trump administration is facing a multimillion-dollar lawsuit from eight immigrant families who say its separation and detention policies have left them with psychological trauma.
CARIBBEAN
HAITI: At least 78 prisoners escaped the civil jail of Aquin, a city located in the South of Haiti. National Police Inspector Ralph Stanley Brice said authorities were distracted by nearby protests when the group refused to return to their cells. Since last week, demonstrators have been objecting to the government's alleged misuse of development funds from Venezuela. Haiti's President Jovenal Moïse is implicated in the corruption, according to a court report.
JAMAICA: Former councilor Marjorie "Madge" Morris of the People's National Party of Jamaica (PNP) was found dead yesterday. She was fatally shot in her home over the weekend, becoming the second PNP member to be killed  in less than two weeks. An official statement from the party said that Morris' death has "compounded the dampened spirit and sorrow" among its members.
CENTRAL AMERICA
NICARAGUA: Higher payroll taxes and 30- to 40-percent cuts to pension payments became official this month. Economists and businesses warn the rise in payroll taxes could deepen the country's recession and drive up unemployment. The social security package was approved in January by a legislature dominated by Ortega's allies and took effect Feb. 1. Nicaragua's wave of political unrest and repression originally stemmed from a similar plan announced last spring.
ANDES
VENEZUELA: Yesterday, self-declared interim President Juan Guaidó set Feb. 23 as the date when caravans will carry medicine and food into Venezuela. Guaidó is mobilizing his supporters to demand that security forces allow the warehoused goods into the country from Colombia. President Nicolás Maduro has refused the aid, and the aid deadline could be a flashpoint. Venezuela's foreign minister under Maduro said at a news conference that the country is facing not a humanitarian crisis, but an "international assault by the United States." Jorge Arreaza is seeking cooperation from the United Nations.  
ECUADOR: The country's largest gold resource might be under the control of organized crime. Investigative journalists at Insight Crime report that thousands of miners from Colombia, Peru, Brazil and Venezuela are exploiting a deposit located in the northern province of Imbabura. Every month, the mining, apparently commanded by armed dissident and mafia groups, extracts nearly half a million dollars in illegal profits. Ecuadorian authorities calculate that foreign investment in gold mining is valued at $1 billion.
SOUTHERN CONE
BRAZIL: The Brazilian Supreme Court suspended two criminal proceedings against recently elected President Jair Bolsonaro. Justice Luiz Fux put a hold on two charges for slander and incitation from 2014, when Bolsonaro told congresswoman Maria do Rosário that she "did not deserve" to be raped because she "was too ugly." In the past, Bolsonaro was charged with inciting hatred, but the charges were later dropped.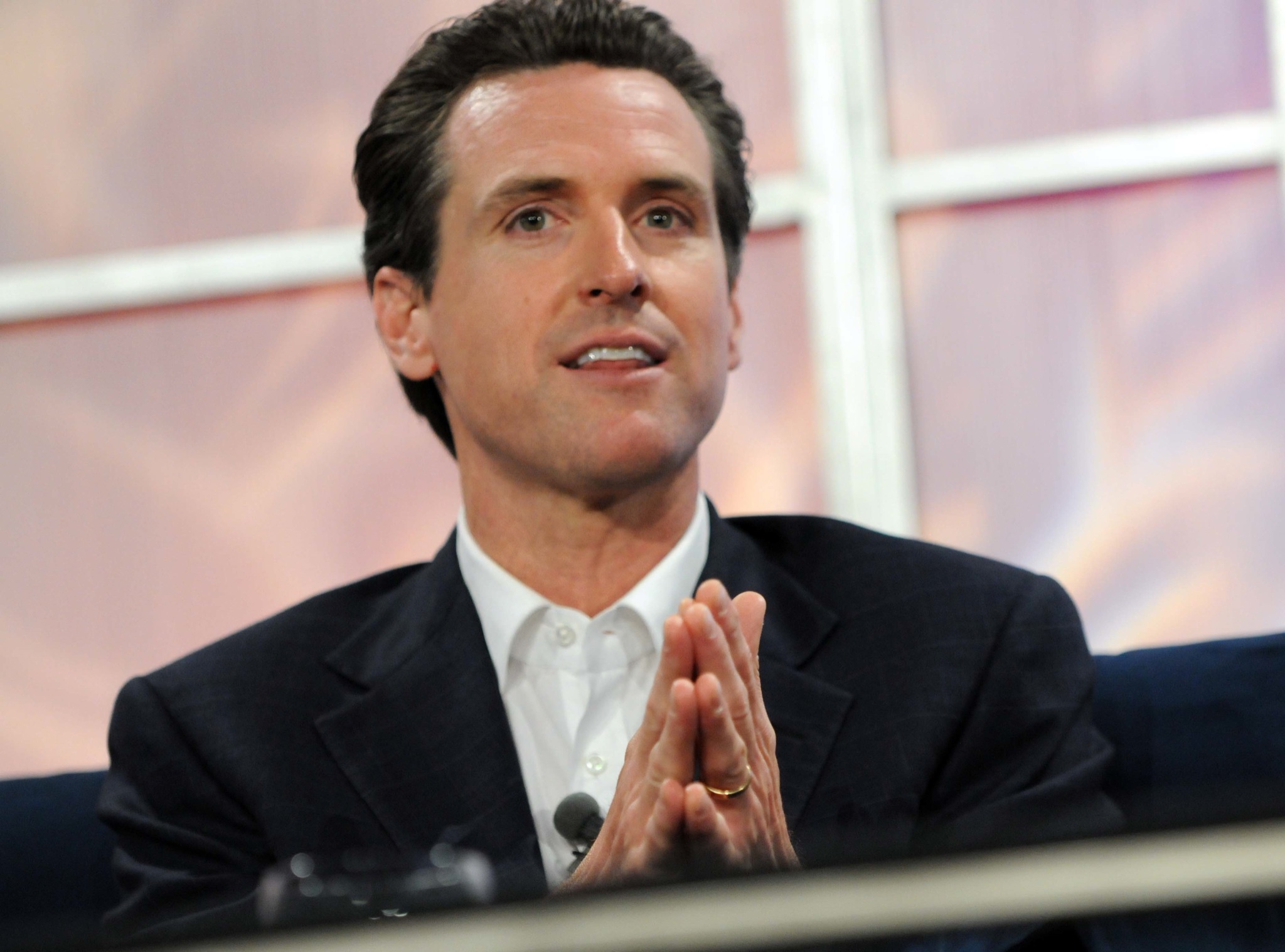 February 12, 2019
> Staff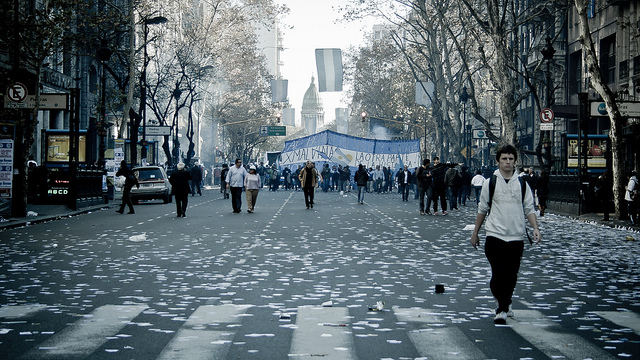 February 14, 2019
> Staff