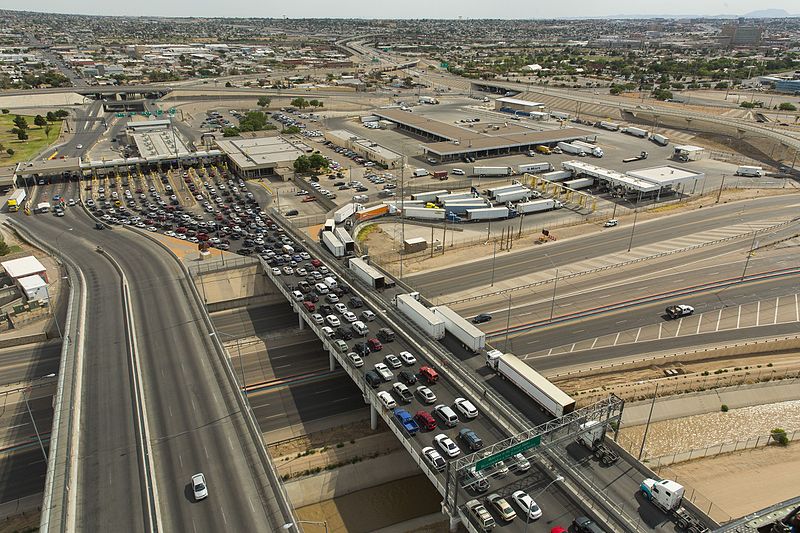 An aerial view of the Bridge of the Americas in El Paso Texas. (Photo courtesy of James Tourtellotte via Wikimedia)

Growing Number of Cuban Migrants Trying to Enter US Via Mexico
May 14, 2019
By Staff
TODAY IN LATIN AMERICA
BORDER: As global attention remains fixed on the Central American migrant crisis, a growing number of Cubans are also attempting to enter the United States via its southern border. Changing migration policies in Central America, combined with food and goods shortages in Cuba, are now driving Cubans to the Ciudad Juarez-El Paso border. Cubans are increasingly choosing to fly to Panama or Nicaragua and journey north to Ciudad Juarez, rather than traveling by boat to Florida.
The increase in Cuban asylum applicants at the U.S.-Mexico border is straining the already backlogged U.S. immigration system. According to Enrique Valenzuela, an official of the Mexican state of Chihuahua managing Juarez's waiting list, "It's a bottleneck with an opening that is getting smaller. People keep coming."
HEADLINES FROM THE WESTERN HEMISPHERE
NORTH AMERICA
MEXICO: Mexico's state oil company Pemex received over $8 billion in refinancing and extended lines of credit yesterday. Three banks, JP Morgan, HSBC and Mizuho, collaborated on the deal, which breaks down to $2.5 billion in debt refinancing and $5.5 billion in credit lines. Currently, Pemex maintains a $100 billion debt; however, Mexican President Andrés Manuel López Obrador has promised to continue supporting the company.
MEXICO: Lucha libre wrestler César Cuauhtémoc González Barrón, known better by his stage-name Silver King, died this weekend after collapsing during a match in London. The 51-year-old wrestler was known for his appearance alongside Jack Black in the 2006 comedy "Nacho Libre" and his 1994 world heavyweight win at the Consejo Mundial de Lucha Libre. Barrón was participating in "The Greatest Show of Lucha Libre" Saturday evening and suffered a heart attack during the event. The venue announced shortly after midnight that he had passed.
CARIBBEAN
DOMINICAN REPUBLIC: Police raided the residence of Samark López Bello, a Venezuelan billionaire recently indicted by federal prosecutors in New York. The joint operation conducted by Dominican and U.S. federal agents seized over 30 watches and over $43,000 in cash, among other luxury items, from the villa in Punta Cana. López Bello is said to have close links to former Venezuelan Vice President Tareck El-Aissami, who is accused of having ties with Hezbollah.
HAITI: Acting Prime Minister Jean-Michel Lapin has been chosen by President Jovenel Moïse for permanent post. The move comes months after Haitian congresspeople signed a no-confidence vote on former Prime Minister Jean Henry Céant after six months in charge. Lapin, who served as Haitian minister of culture and communication, is expected to be ratified by the Haitian Chamber of Deputies this week.
CENTRAL AMERICA
NICARAGUA: Yesterday, a spokesperson for President Daniel Ortega proposed an amnesty for all regime collaborators as the first item in the agenda towards a "judicial solution" for the embattled country. The opposition, Civic Alliance, stated that the amnesty proposal would be rejected if brought to the negotiating table. Conversely, Civic Alliance members demanded a "real truth commission" to be established in the country.
ANDES
COLOMBIA: After two Colombian Constitutional Court magistrates refused to have dinner with U.S. ambassador Kevin Whitaker over the ambassador's "meddling" with Colombia's war crimes tribunal, the United States revoked the two judges' visas. The United States also withdrew from four projects targeted at modernizing the court. The United States and Colombia have clashed over the extradition of alleged war criminals on drug trafficking charges.
SOUTHERN CONE
PARAGUAY: The National Energy Administration (ANDE) in Paraguay has suffered $70,000 in losses as a result of Friday's intense storm and furious rapids in the capital city of Asunción. More than 50 electric power supplies were lost in the storm, and the monetary figure does not take into account expenditure regarding the replacement of equipment. The most affected areas include underground distribution points, which are located mainly in the Asunción micro-center. ANDE was especially affected because of a lack of infrastructure in the metropolitan area, which makes it hard to invest in underground systems, according to company owner Pedro Ferreira.
BRAZIL: Immigration agents at international airports and land borders will bar the entry of fans with a record of violence for this summer's soccer games in the Copa America, hosted in Brazil. The Brazil Federal Police data system will be updated with a list of people that have ties to violent fan clubs, specifically "members of fan clubs involved with violence in stadiums," and will notify border agents if they try to enter the country, the agency reported. The ban went into effect immediately and shall remain until the final on July 7.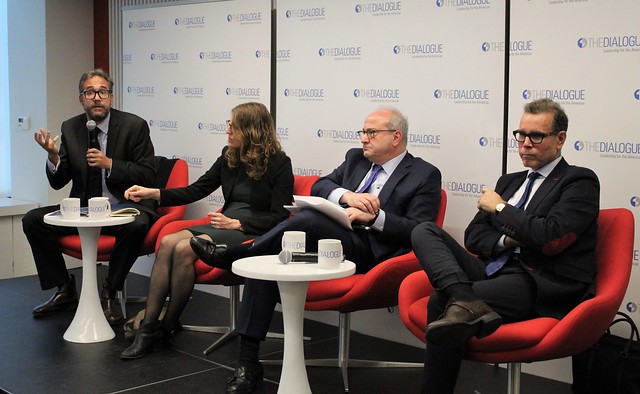 May 13, 2019
> Staff