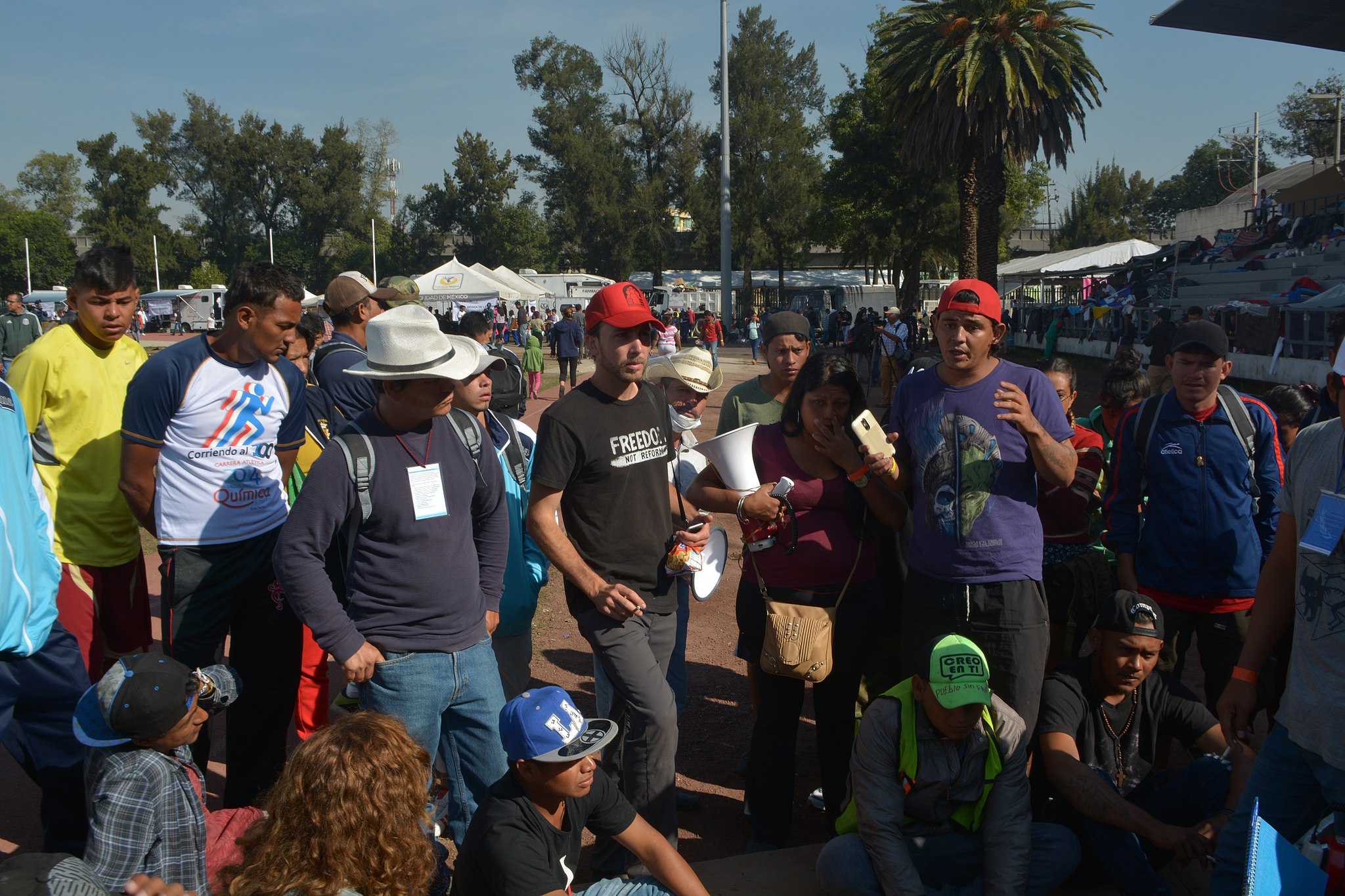 An assembly of Central American migrants at a detention center in Mexico City. (Photo by Protoplasmakid via Wikimedia Commons)
Supreme Court Accepts New Asylum Restrictions on Central Americans
September 12, 2019
By Staff
TODAY IN LATIN AMERICA
BORDER: After putting a hold on a lower court's ruling, the Supreme Court will allow the Trump administration to enforce a new policy effectively prohibiting asylum for thousands of people who cross through Mexico into the United States. Following the 7-2 vote, asylum will only be granted to immigrants who have been denied asylum in another country or who have been victims of "severe" human trafficking. This new rule would force Hondurans and Salvadorans to seek and be denied asylum in Guatemala before applying for protection in the U.S. Guatemalans would have to do the same in Mexico.
Headlines from the western hemisphere
SOUTHERN CONE
BRAZIL: The number of violent deaths in Brazil has decreased by 11% since 2017, according to a new report. The report also states that more than 6,000 people were killed in police operations last year, which is a 20% increase from 2017. Researchers at the nonprofit Brazilian Public Security Forum have not determined the cause of this drop in violence, saying that "more analysis" is needed. Brazil has one of the highest homicide rates in the world. 
BRAZIL: The number of mosquito-borne diseases in Brazil drastically increased this year, with dengue cases skyrocketing up by a whopping 599%. Brazil has seen a steady rise in dengue cases since 2017. More than 965 cities currently have a rate of 300 cases per 100,000 people. As of late August, there are more than 1,400,000 dengue cases diagnosed in the country. The Ministry of Health is launching a nation-wide eradication campaign this week to combat the increase in cases.
ANDES
BOLIVIA: Bolivian wildfires have destroyed almost 5 million acres of land since August, according to officials. Some Bolivian scientists say it could take 300 years for the lost ecosystems of the region to regenerate. President Evo Morales is under pressure by local activists and international organizations to declare a state of emergency. The fires began in May and intensified in August at the same time as the fires in the Brazilian Amazon.
CARIBBEAN
CUBA: Colombia threatened to denounce Cuba as a state sponsor of terrorism at the U.N. General Assembly later this month if the island's government does not immediately turn over two National Liberation Army (ELN) commanders who are allegedly living in Cuba. Colombian Foreign Minister Carlos Holmes Trujillo wrote a letter to the Cuban embassy in Bogotá reitaring President Iván Duque's demand that Cuba arrest and extradite the commanders best known by their aliases Gabino and Pablo Beltrán. Duque's administration has been pushing for their extradition since the ELN claimed responsibility for a January car bombing that claimed the lives of 22 people at a Bogotá police academy. The Cuban government has refused to extradite the guerrilla leaders citing that it would constitute as a violation of international peace talk protocols which establish the guerrilla's safe return to Colombia if negotiations end, an obligation that Duque has not acknowledged. 
BAHAMAS: An estimated 2,500 people have been registered as missing after Hurricane Dorian, according to National Emergency Management Agency figures released yesterday. Officials said the figures are tentative as records have not yet been checked against the lists of people in shelters or those who have evacuated the islands. The official death toll following the category-5 storm is at least 50 people, and thousands of people have been displaced in shelters in the country's other islands such as New Providence. Many have also been turned away from shelters that have reached their capacity.
CENTRAL AMERICA
REGION: Parts of Route CA4, which connects El Salvador, Guatemala and Honduras, collapsed on Monday interrupting trade and isolating communities. The 30-meter collapse, which was due to a geographical fault following heavy rains on Monday night, occurred in the Honduran village of El Metal and left the Honduran municipality Ocotepeque and the south of the Copán municipality without road access. It also cut off access to the frontiers of Guatemala and El Salvador. It forced the Northern Triangle countries to find alternate routes for truck-based trade that usually takes place across this road in order to minimize economic losses. The fault has previously caused similar collapses impacting Honduras' western municipalities.
NORTH AMERICA
UNITED STATES: Legal observers and journalists will not be allowed access to new immigration courts set up in tents on the U.S.-Mexico border. The tents were built by federal contractors this summer, costing $25 million. They are meant to hold hearings for asylum seekers forced to return to Mexico after the Trump administration's "Remain to Mexico" policy was enacted in January. Immigration lawyers say the government is making it more difficult to represent asylum seekers by withholding information about these new proceedings.
MEXICO: The government gave $5 billion to PEMEX, the state oil company, to help remedy debt. The aid was in addition to the $4.4 billion contributions that is part of the government's 2020 budget proposal revealed this past weekend. In a statement to the press, the finance ministry said that this deal will have no effect on net public sector debt, nor on public sector borrowing requirements.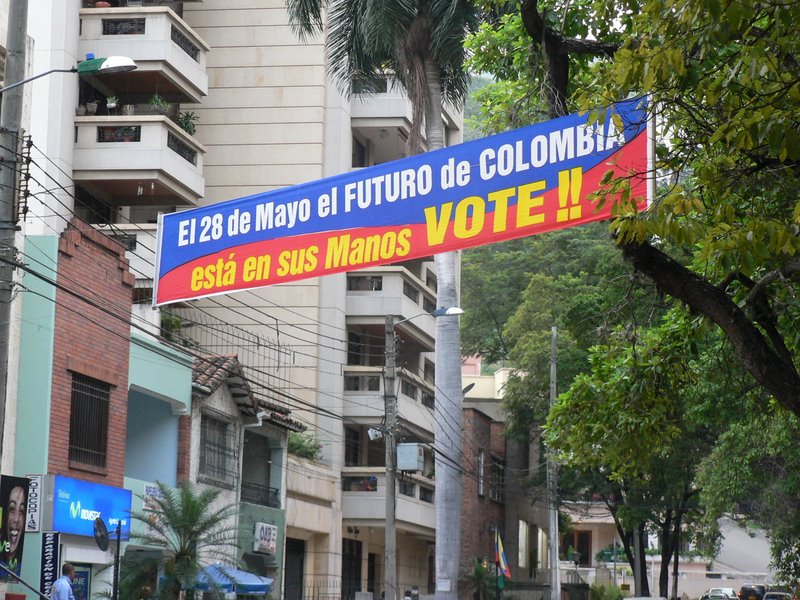 September 11, 2019
> Staff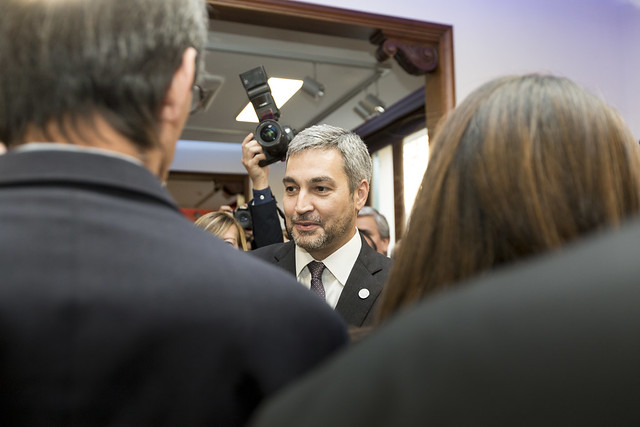 September 13, 2019
> Staff