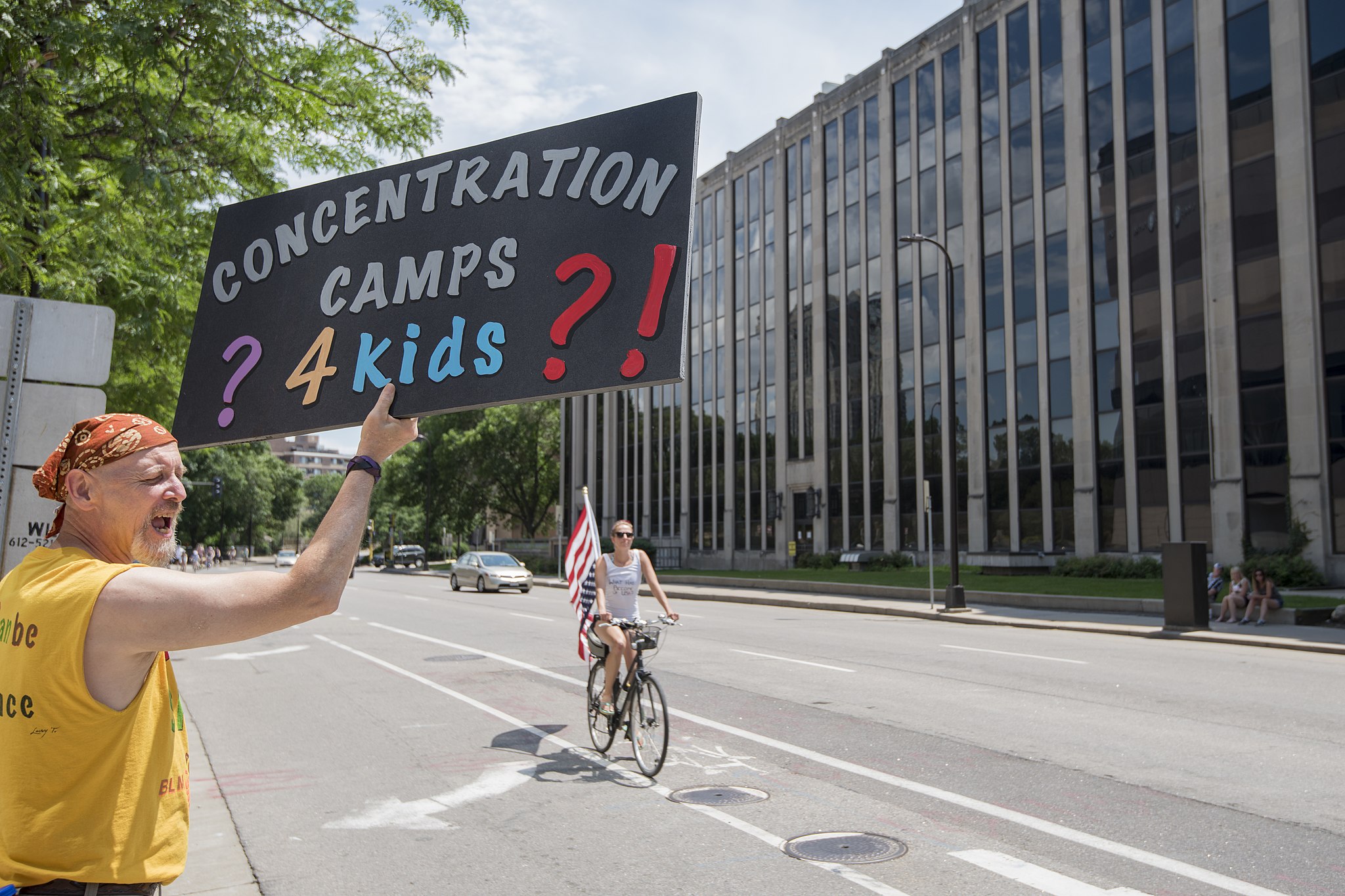 Protesters in downtown Minneapolis called for the end of child detention policies after the 2018 "Zero Tolerance Policy."(Image courtesy of Fibonacci Blue via WikiCommons)
US Judge Blocks Child Detention Policy
September 30, 2019
By Staff
TODAY IN LATIN AMERICA
UNITED STATES: On Friday, a judge blocked new Trump administration policies that allow children to be held indefinitely in immigration detention if they are with their parents. U.S. District Court Judge Dolly Gee of Los Angeles determined that the administration's rules violate the 1997 Flores Agreement, which stipulates that the government must maintain minimum standards for children in detention and release them within 20 days in most cases. "The agreement has been necessary, relevant, and critical to the public interest in maintaining standards for the detention and release of minors," Gee wrote in her decision. 
The Trump administration has sought to undermine this precedent, arguing that it has incentivized families to cross the border and is the product of "activist judges." In a statement issued after the ruling, the White House said, "The Flores 20-day Loophole violates Congressional removal and detention mandates, creating a new system out of judicial whole cloth." Gee's ruling argued that Congress, not the executive branch, would have to strike down the Flores agreement. It will most likely be appealed.
Headlines from the western hemisphere
SOUTHERN CONE
BRAZIL: Former Chief Public Prosecutor Rodrigo Janot, who led corruption investigations against three of Brazil's former presidents, has been barred from coming within 200 meters of Brazilian judges or entering any tribunal building. The restraining order was issued against Janot after the prosecutor admitted to entering the federal Supreme Court building with a gun in 2017. Janot explained in an interview with O Estado de São Paulo that he planned to murder a judge who had spread a false allegation about his daughter.
ANDES
COLOMBIA: President Iván Duque announced on Friday that national police killed the leader and founder of the crime gang Los Pelusos, Luis Antonio Quintero. Quintero, more commonly known as Pacora, led 440 members of Los Pelusos and was wanted on charges of terrorism and murder. The Colombian government captured a second leader of Los Pelusos during the operation, but has not released details on his identity.
PERU: On Friday, President Martín Vizcarra said he supports a vote of confidence in his administration. If the Peruvian congress refuses to hold such a vote, Vizcarra would be allowed to dissolve the opposition-controlled body and hold new elections. This news comes amid strong disagreements between the president and current legislators over anti-corruption policies.
CENTRAL AMERICA
NICARAGUA: After 39 years, Nicaragua's El Nuevo Diario newspaper announced Friday that it will stop its print edition "due to economic, technical and logistical difficulties that make it impossible to function." The closure will leave 100 journalists and other staff out of work and also affects its free publication, Metro. In recent years, the publication has been critical of Nicaraguan President Daniel Ortega's administration, particularly its crackdown on protests and withholding of resources from publications.
CARIBBEAN
HAITI: Thousands of protesters have again taken to the streets to demand Haitian President Jovenel Moïse's resignation. A presidential address appealing for calm on Wednesday has failed to end the violence. Four people have died in recent days. During the last week a police station was looted and shops and banks were attacked in the capital of Port-au-Prince. Shortages of oil, power and food and allegations of corruption linked to the president have fuelled the unrest. 
PUERTO RICO: The Financial Oversight & Management Board for Puerto Rico filed a plan Friday that intends to reduce the island's debt by more than 60%. The plan would reduce $35 billion in liabilities to $12 billion and involves the largest debt modification in the history of the United States municipal market. The document comes three years after U.S. Congress created the board and, if approved, establishes the new terms for the repayment of the obligations of a bankrupt entity, in this case, the Puerto Rican government. Gov. Wanda Vázquez endorsed the board's plan and said the process could protect essential services.
NORTH AMERICA
MEXICO: Mexican officials announced on Saturday that they have arrested two members of a migrant smuggling ring based out of Mexico City that was earning $40,000 per week. According to the press release, the criminal network received approximately 25 people a week, mostly from Ecuador, Peru and India, and guided them north to the U.S.-Mexico border. After arriving at the Cancún or Mexico City airports, the migrants would travel by bus to the northern border city of Mexicali. Each migrant paid between $1,500 and $2,500 to enter the country and reach the border. While Mexico has long been a country of transit for Central Americans, in recent years there has been an increase in people from South America, Africa and Asia crossing the territory.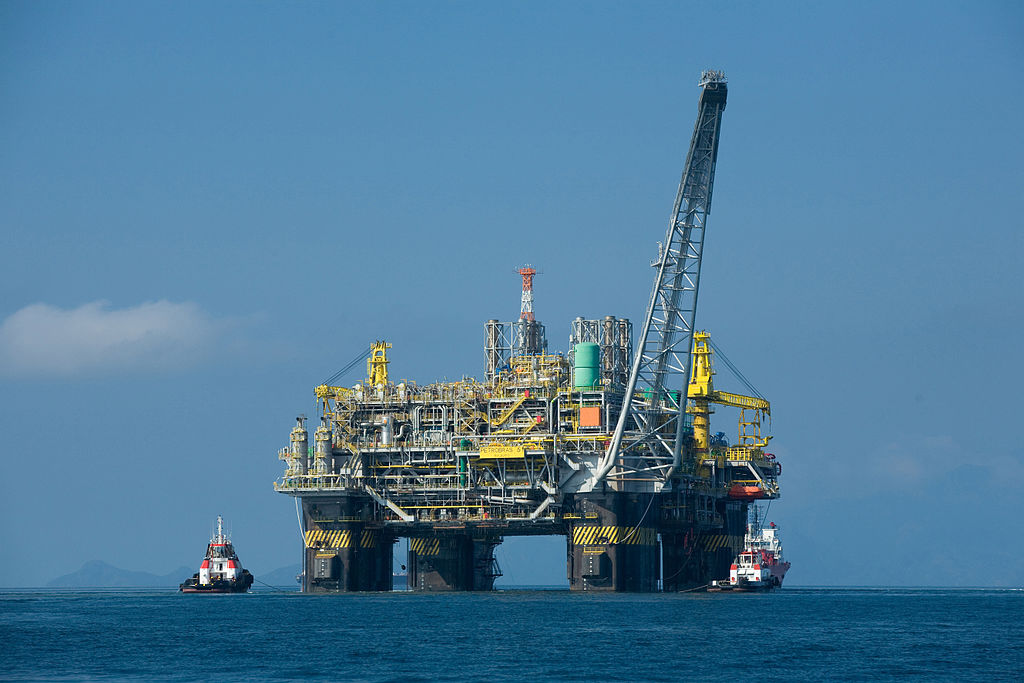 September 27, 2019
> Staff