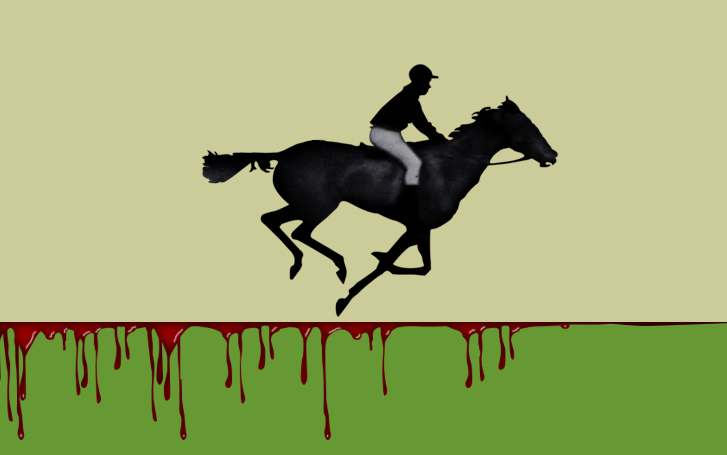 Great Reads Round-Up: March 30-April 5
The Rookie and the Zetas: How the Feds Took Down a Drug Cartel's Horse-Racing Empire
Joe Tone. Dallas Observer. April 1 2015. (6,804 words)
The Treviño brothers led diametrically opposed lives: one was a clean-cut family man making a modest living in America; the other, a murderous cartel boss rumored to eat the heart of his victims. Did the good brother José cross over, laundering money for kingpin Miguel through prize-winning racehorses? The answer came thanks to two dogged young men, still in their twenties: an FBI rookie and a cartel middle-man way in over his head.
The City of Asphalt and the Favelas on the Hills: At 450 Years Old, Rio is Divided into Two Worlds
Frederick Bernas. VICE News. April 1, 2015. (4,916 words)
Rio de Janeiro celebrates its 450th birthday this year, and the local government has lined up a series of events to mark the occasion. The mood among residents, however, is far from joyous. A stagnating economy, revelations of a colossal corruption scheme, inequality and violence have angered Rio natives (or "Cariocas," in Portuguese), who have taken to the streets in protest. Frederick Bernas, writing for VICE News, takes readers on a geographical and historical tour through a city bristling with contradictions: at once beautiful and brutal, diverse and divided.
Chris Outcalt. 5280. April 2015. (8,549 words)
José Espino-Paez, an immigrant from Mexico, was in his early twenties and living in Colorado when he was charged with assault and drug possession after a night out. He was a first-time offender, so the judge offered him a second chance: comply with a year-long probation period, and his record would be expunged. Fast-forward nineteen years, and the federal government has reneged on the deal. It wants Espino-Paez — now married with four children — deported.
Three months after President Barack Obama's historic executive order on immigration, Chris Outcalt writes about Espino-Paez's fight to remain in the country, and investigates the challenges noncitizens may face when charged with even the smallest of crimes.
The Search for Mexico's Missing Children
Jason McGahan. The Daily Beast. March 30, 2015. (3,389 words)
March 26 marked the grim six-month anniversary of the Iguala student massacre, wherein 43 teacher-trainee students were allegedly kidnapped and killed by local authorities in collusion with a drug gang. In the months that followed, the search for the missing students uncovered a series of mass graves–none of which contained the students' remains. Who, then, did the unidentified remains belong to?
The Daily Beast's Jason McGahan reports on a committee formed in the aftermath of the Iguala student massacre, comprised of grieving family members determined to find out if their missing loved ones are among the remains uncovered in mass graves.
Cleuci de Oliveira is a New York City-based journalist from Brasília, Brazil.