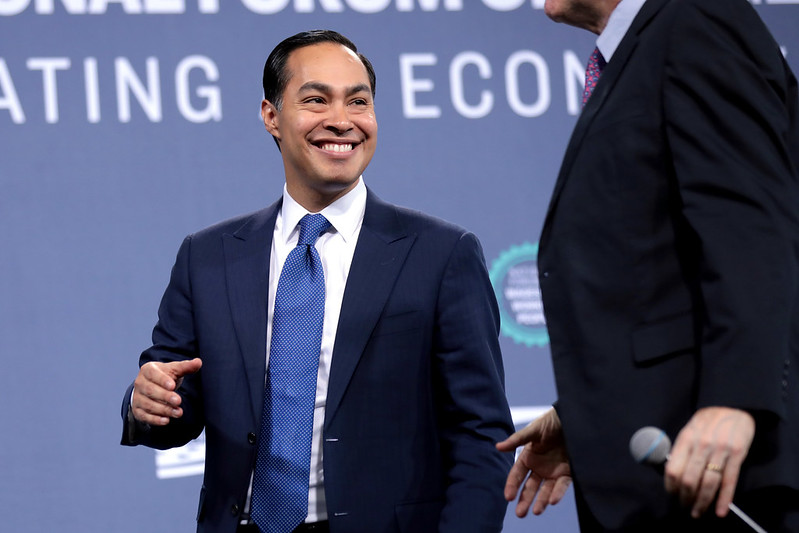 Former housing secretary Julián Castro endorsed Elizabeth Warren for U.S. President yesterday. (Photo courtesy of Gage Skidmore via Flickr.)
Julián Castro Endorses Elizabeth Warren for U.S. President
January 7, 2020
By Staff
TODAY IN LATIN AMERICA
UNITED STATES: Julián Castro endorsed Elizabeth Warren for president in a video released yesterday morning. "Elizabeth and I share a vision of America where everyone counts. An America where people⁠—not the wealthy or well-connected⁠—are put first. I'm proud to join her in the fight for big, structural change," he said in the tweet accompanying the video. 
The former housing secretary dropped out of the Democratic presidential race, where he was the only Latino candidate, on Jan. 2. His endorsement of Warren is the most high profile endorsement by a former 2020 candidate and come just a month before the Iowa caucuses. Castro will join Senator Warren today at a campaign event in Brooklyn, New York.
Headlines from the western hemisphere
SOUTHERN CONE
BRAZIL: President Jair Bolsonaro said yesterday that journalists are "a race in extinction" and accused media outlets of reporting lies about his government. Talking to supporters and journalists, he said that newspapers misinform readers and that he will connect reporters with the Brazilian institute responsible for listing endangered species. The attack comes after a Brazilian news website reported that even though Bolsonaro said he is against politicians who use public resources to finance their campaigns, he used 200,000 reais of public money in 2014 to run for his seventh term as federal representative.
CHILE: Almost three months after the beginning of the demonstrations in Chile, yesterday groups of protesters boycotted the PSU, a national exam that selects students for the country's universities. With reports of students burning tests and furniture as a way of protest, the exam had to be suspended in 64 of the 729 locations, affecting 10% of the students taking the test, said authorities. Students associations say that PSU is an exclusionary and elitist process that favors the ones who attended more expensive schools. On Sunday, President Sebastián Piñera tweeted that a minority was threatening PSU with violence and that the government would protect the rights of the majority. Almost 300,000 people will take the two-day exam, which was originally programmed to be on November 18 and 19 last year, but had to be suspended twice because of the nation's unrest.
ANDES
VENEZUELA: U.S. special envoy for Venezuela Elliott Abrams said the American government may impose new sanctions against Nicolás Maduro's administration to bring more pressure on the regime. Abrams also said that the U.S. Congress has designated a "fair amount of money" to support the opposition. This is a direct answer to the Venezuelan Socialist Party's attempted congressional takeover on Sunday. Security forces—loyal to Maduro—blocked opposition leader Juan Guaidó from entering the National Assembly in a session that would elect the body's leadership and which Guaidó was expected to win. Without his presence, socialist lawmakers named Luis Parra the new head, but an emergency session held by Guaidó's supporters later that day at a newspaper's headquarters re-elected him as the leader. Yesterday, Parra denied accusations that Socialist lawmakers were trying to take over the National Assembly and insisted they followed parliamentary rules.
CARIBBEAN
PUERTO RICO: A 5.6-magnitude earthquake hit the island yesterday morning, causing power outages and landslides across the region and destroying dozens of homes. The Meteorological Laboratory of the University of Puerto Rico Mayagüez (UPRM) also reported that the quake destroyed the popular Punta Ventana tourist destination. Authorities issued earthquake advisories later that day, but reported no tsunami warnings. Smaller tremors have been documented for the past week. The Associated Press reported that residents worry that the lack of a public earthquake warning system will cause more deaths should the tremors continue. 
CENTRAL AMERICA
HONDURAS: The new criminal code will no longer include the crime of "forced disappearance," according to the Committee of Relatives of Disappeared Detainees in Honduras (COFADEH). Authorities say that the use of the international definition of "forced disappearance" has led to widespread impunity because of its emphasis on physical evidence. Since December, local groups have protested the new criminal code set to go into effect in May. The United Nations will conduct a Universal Review of the State of Honduras in Geneva that same month. 
GUATEMALA: The trial of former President of Congress Pedro Muadi, accused of using "ghost seats" to embezzle federal money, began yesterday. The Public Prosecutor's Office issued charges against Maudi and 30 other legislative officials in connection with money laundering four years ago, and Maudi has been in state custody since. Between 2013 and 2015 the officials allegedly used false appointments of federal employees, such as security guards, to embezzle over 4.7 million quetzales, approximately $600,000. 
NORTH AMERICA
MEXICO: There were 9,164 reported cases of disappearances in Mexico in 2018—of which a thousand are children—federal authorities revealed yesterday. During a press conference on mass graves and the national registry for disappeared people, public officials said that 43 percent of those cases have since been localized and that most of the missing people come from the states of Jalisco, Tamaulipas, Chihuahua, Nuevo León and Puebla. In contrast, between 1964 and 2019, there were 147,033 cases of disappeared people, the head of the country's agency in charge of the search for missing people said.
MEXICO: On Saturday night, a family headed back home to Oklahoma was attacked by gunmen on a two-lane highway near the Texas border in the Mexican town of Ciudad Mier in Tamaulipas. The shooters killed a 13-year-old U.S. citizen and wounded four of his relatives. The area where the attack took place is contested between two drug organizations: the Zetas and the Gulf cartel, and it remains unclear why the family, traveling back from a trip vacation to the central state of San Luis Potosí, took such a notoriously dangerous route.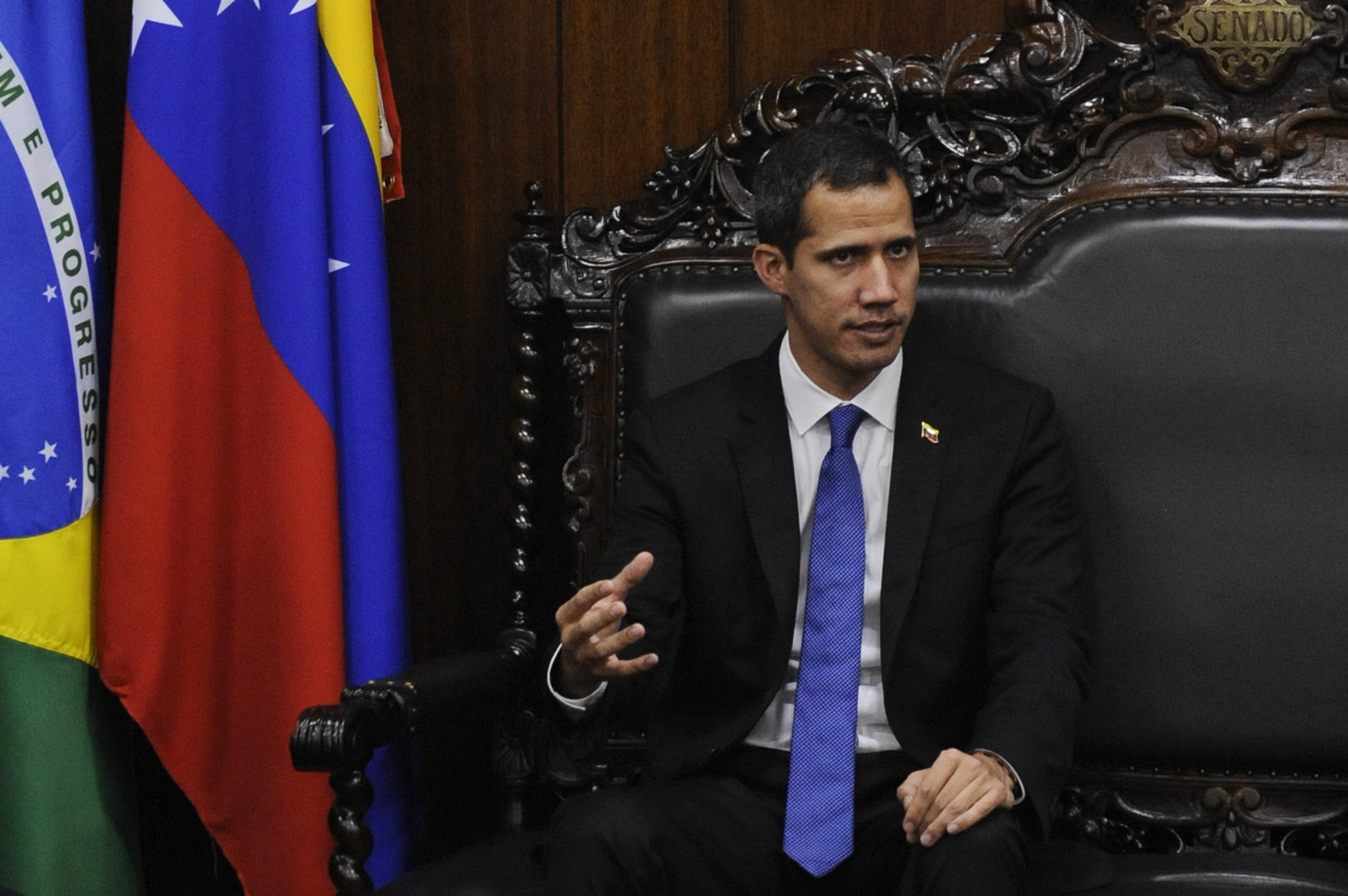 January 6, 2020
> Staff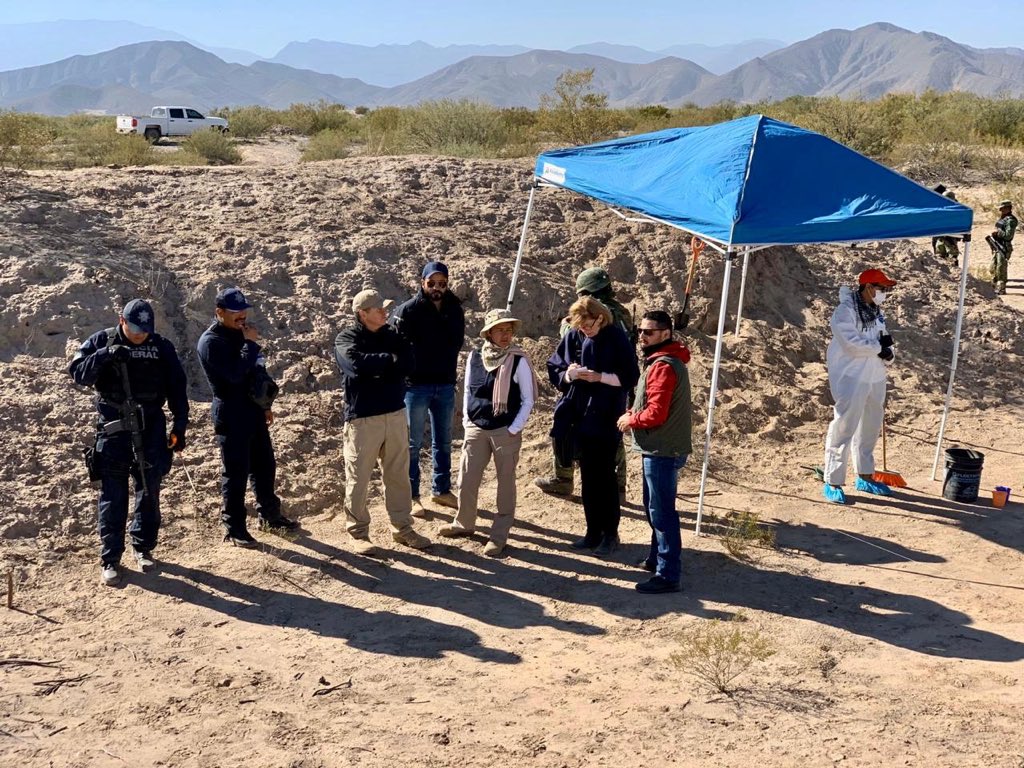 January 8, 2020
> Staff