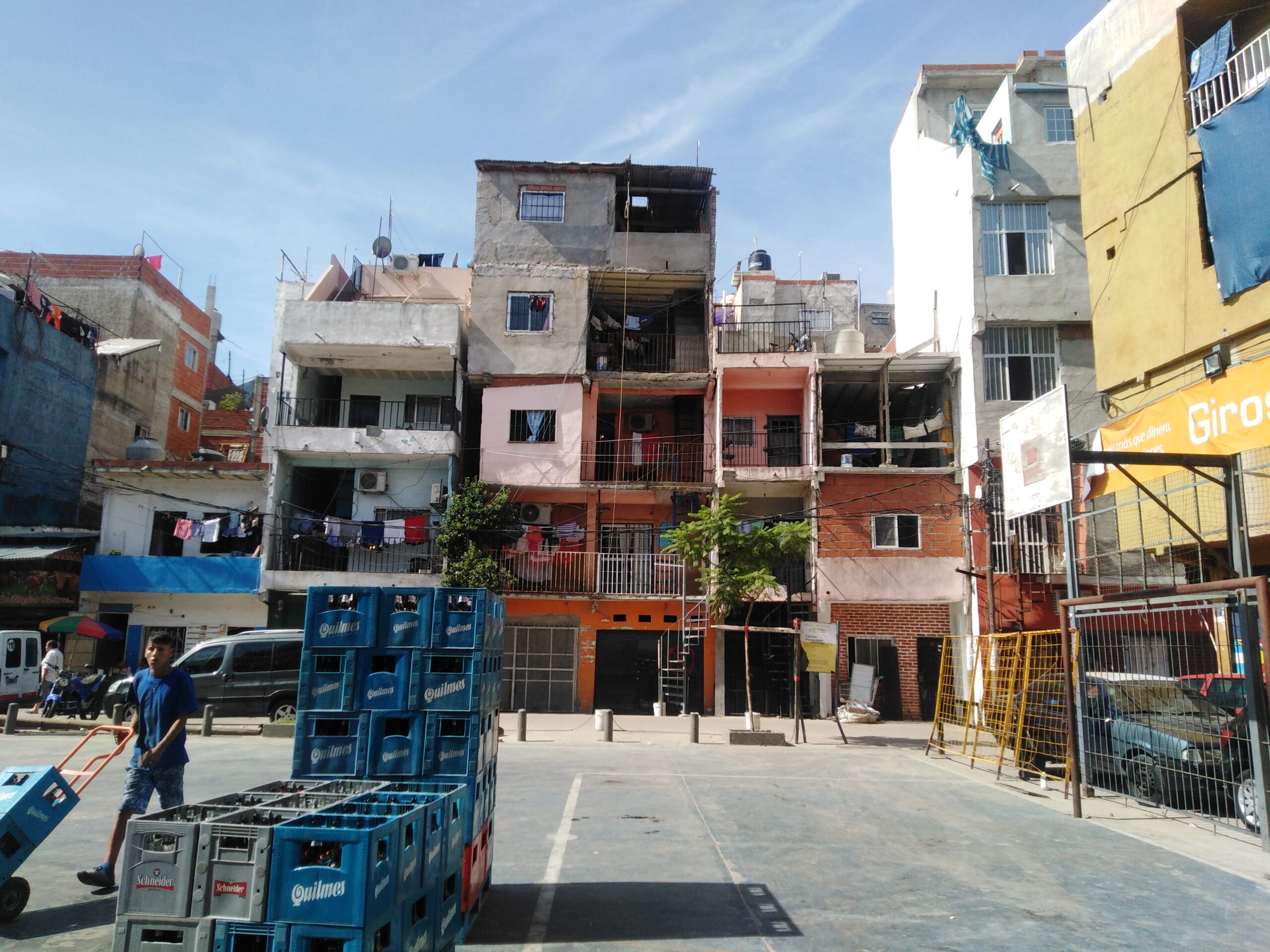 Barrio Padre Rodolfo Ricciardelli in Buenos Aires. Peruvian, Bolivian and Paraguayan immigrants make up most of the neighborhood. Photo: Paulo Rosas Chávez.
The Murder of a Peruvian Immigrant in Argentina Goes Unpunished
ROSARIO, Argentina—It all happened in a matter of seconds. There was a power outage and the street was dark. A man leapt out of a car and lunged at a woman. She struggled as he tried to take her wallet. She shouted for help. Luis Becerra Serna, 35, ran toward the scuffle. The thief took aim and fired. The bullet hit Luis in the right shoulder, and he fell to the ground. The thief got into a waiting car and fled.
Néstor Zimbaldo watched from the next street over. He ran to help the victim. When he got close, he realized the man was unconscious.
"I saw that he couldn't breath well and that he was bleeding from the chest," Zimbaldo remembers. "I started to move his body, to call his name, but he didn't response. He was in agony."
When an ambulance arrived minutes later, Luis, a Peruvian immigrant, was dead.
It was February 7, around 9pm, at the intersections of Cochabamba Street and Paraguay Street in Rosario, Argentina.
Luis arrived in Argentina with his parents, David Becerra and Virginia Serna, in 2008. David and Virginia encouraged him to study, because higher education is free in Argentina. But Luis wanted to work. He quickly became a security guard and "cuidacoches," watching parked cars for tips. He met a woman named Gabriela and they had a daughter together. Luis and Gabriela were saving to open a produce store together. The night of his murder, their plans came to an end.
Because Luis worked in the informal sector, he never paid into the pension system. His family will not receive compensation. Gabriela is seeking residency in Argentina so that she and her daughter can receive state support. In the meantime, she has no steady income. David and Virginia worry that the authorities will never solve their son's murder.
Luis was one of thousands of Peruvians working in the margins in Argentina. Peruvian migration to Argentina has soared in the past decade. Peruvian immigrants face discrimination and struggle to establish themselves economically. Even those who hold advanced degrees often work as street vendors or in construction. Luis characterized the precarity that is the norm for many Peruvians in Argentina.
According to the last Argentine census, in 2010, 55.7 percent of Peruvians working in Argentina do not pay into social security, meaning they work in the informal economy. In 2010, there were just over 150,000 Peruvians living in Argentina.
Today the situation is even more complicated. The Peruvian Consulate in Buenos Aires reports that there are now 430,000 Peruvians in the country. More than 80 percent them live in the Buenos Aires metropolitan area.
Peruvian migration to Buenos Aires picked up speed in the 1990s. Peru was going through a deep social upheaval as the government fought the Shining Path guerrilla movement. An economic crisis and hyperinflation also afflicted the country. Thousands of Peruvians decided to seek a better future abroad. According to a recent book, Peruvians who did not have the means to migrate to countries like the United States and Japan set out for other Latin American countries like Argentina and Chile.
One of those early immigrants was Rocío Mazuelos. She arrived in Buenos Aires in 1991 from Huancayo, a city in the Peruvian mountains. She followed her husband who was already working in a Buenos Aires restaurant. But she didn't anticipate the treatment she would receive in Argentina.
"Once I was in the subway with my husband," she remembers, when they were still regularizing their migratory status. "A police officer stopped us and asked for our documents. He said we were illegal and pushed us up against the wall, like we were criminals. He started saying to the people walking by, 'These are the people who rob you, look.'"
Rocío started working as a housekeeper and lived in the home of the family she worked for. On Sundays she could go see her husband, who slept at the restaurant where he worked. One Sunday, she met another Peruvian woman.
The women had paid a man to bring her to Buenos Aires and get her a job. But once they arrived in the capital, he left her at the bus station and disappeared. The woman wandered the city outskirts until an Argentine family took pity on her and took her in. The family was poor but didn't mind that Rocío and other Peruvians started to gather on Sundays at their home, south of the Flores barrio of Buenos Aires.
As time went by, Bolivian and Paraguayan immigrants joined them in the neighborhood and started building homes with materials they found nearby. The area was designated Villa 1-11-14 and today is known as Barrio Padre Rodolfo Ricciardelli. Rocío was one of the first residents and today she is part of the neighborhood council. According to official statistics, more than 40,000 people live in Barrio Ricciardelli. Peruvians are the third largest group of immigrants, after Bolivians and Paraguayans.
Rocío says that the situation has changed for Peruvians in Argentina. Since 2003, legislation has made it easier to get residency and the government has worked to end institutional discrimination like what she experienced in the 1990s.
"But there is still discrimination in the street," says Rocío. While it is easy for Peruvians to find work, few Peruvians work in the formal sector. She says that many Peruvian men work in construction and that women worked in the textile industry, sewing, and in the black market.
According to Carlos Vallejo, the General Consul for Peru in Buenos Aires, Peruvians who have moved to Argentina since 2002 do so for better opportunities for work, education and culture.
"The discrimination that Peruvians experience in the labor force is fueled by the social representations that depict Peruvians as unskilled laborers, only capable of holding less-valued jobs," according to the International Organization for Migration (OIM).
While more Peruvians have entered administrative jobs, most still struggle to enter the formal workforce. The OIM attributes this to stereotypes and the barriers that Peruvians face to validate their degrees in Argentina.
"Many Peruvians with a university education end up working as street vendors because they cannot access other jobs," writes the OIM. They note that this limits access to health care, retirement funds, bank loans and credit cards. In short, the situation that Luis's family now faces.
Angélica Alvites Baiadera, a sociologist specialized in Peruvian migration in Argentina, says that Peruvians end up in the informal sector for several reasons.
"[Peruvians migrants] need jobs so they can send money back to their families," Alvites says. "That's why they accept these types of jobs, which are not only informal, but often have very long hours."
They tend to work in sectors that already have a high percentage of informality, like domestic labor. Employers also take advantage of their irregular migratory status to not pay into social security. And because Peru has a high percentage of informal labor, Peruvians are more likely to accept these jobs in Argentina.
According to the National Institute of Statistics and Computing in Peru, 72 percent of the labor force is in the informal sector.
David Becerra is still surprised by the number of people, both Peruvians and Argentines, who came to his son's wake and burial. Many people who met Luis in his work as a security guard came to say their final goodbye. Knowing the economic situation of his family, they were quick to offer material and economic aid.
To this day, people who knew Luis are helping Gabriela and his daughter. Even so, David worries that the investigation into his son's murder will close without finding the culprit and his accomplices. He says that because Luis was a migrant, the authorities assume he was killed due to a criminal rivalry. David is committing to showing that was not the case. He insists that his son was not involved in crime. He was killed for trying to help someone else.
Prosecutor Adrián Spelta, a member of the Special Homicides Unit in Rosario, oversees the case. He says that the blackout that night has made it difficult to identify suspects. In an interview he said that none of the security cameras on the street captured the car that drove off. But he said they are working to get video recordings from cameras on nearby streets, and hopefully identify the vehicle. There is not a set timeline for the investigation.
Meanwhile, David and Virginia can only wait for justice to be served for the murder of their son.
"If there isn't justice, Luis will keep asking for it, because souls demand justice," says David. "I hope in his soul my son knows that I am doing everything I can."
LAND thanks Fernando Manzano of CONICET for providing 2010 census data.


April 3, 2020
> Staff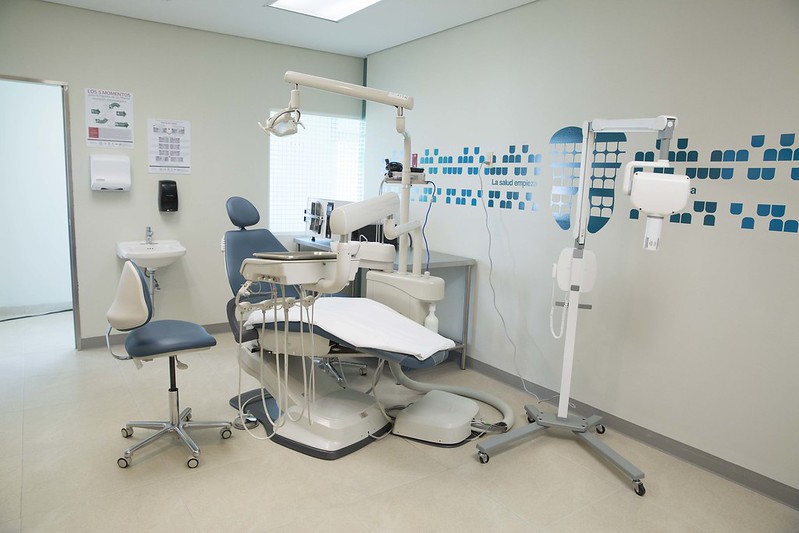 April 6, 2020
> Staff