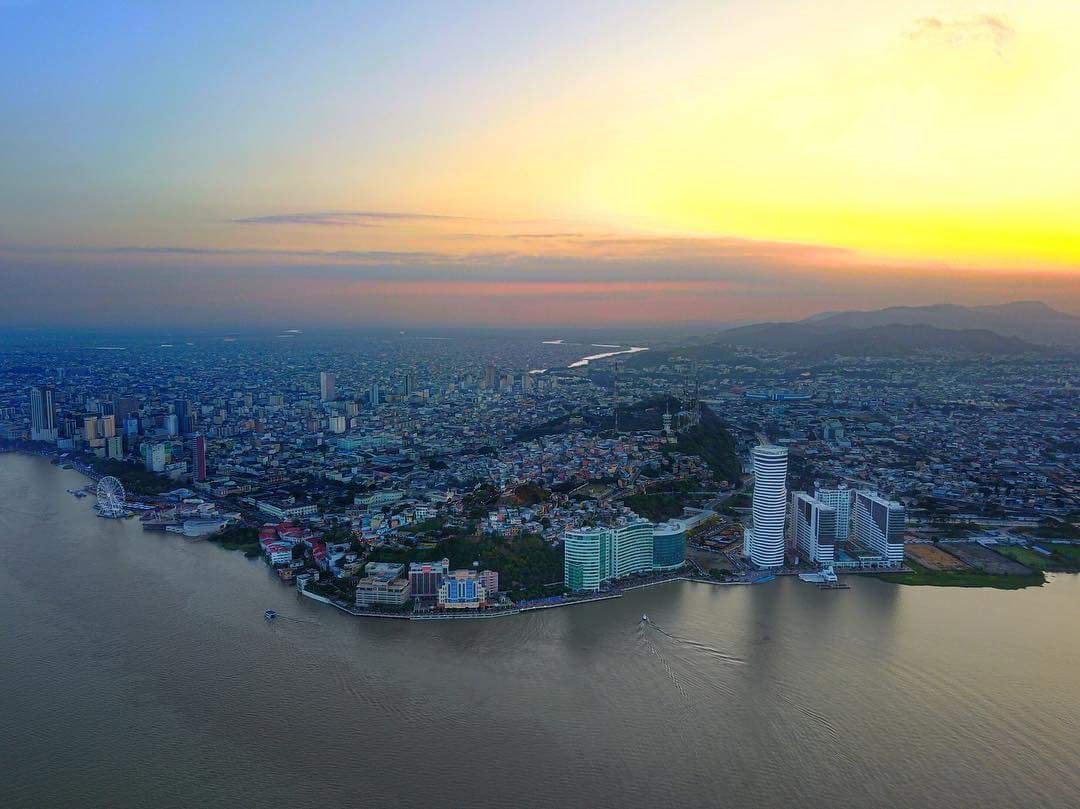 Skyline of Guayaquil, the city in Ecuador which has been hardest hit by the coronavirus pandemic, courtesy of JorgeAlejanDroo on Wikimedia.
Ecuador's COVID-19 Death Toll Higher Than Previously Thought
April 20, 2020
By Staff
TODAY IN LATIN AMERICA
ECUADOR: Officials released new figures for coronavirus-related deaths, which suggest that the death count is significantly higher than previously estimated. The data show that since March 1, 14,561 people have died in Guayas province, a region which usually sees 2,000 deaths per month. On Sunday, the government reported that there are 478 confirmed deaths from COVID-19 and hundreds of other deaths they suspect were caused by the disease.
Nearly 70 percent of confirmed cases were located in Guayas. Police officials in Guayas announced that they had removed 771 bodies from homes last week alone.  After receiving criticism for delays in collecting bodies, which were stuck for days in loved ones' homes or lying on sidewalks, authorities gave out cardboard coffins and set up a helpline for the mourning families. 
Public health experts say the death toll could be a result of frequent travel between Spain and Ecuador, exacerbated by a resource-strapped health system and the inability of many Ecuadorians to stay home from work. The government said it plans to ramp up testing to 1,400 tests per day, adding to about 30,000 people who have already been tested.
Headlines from the western hemisphere
SOUTHERN CONE
BRAZIL: Protestors denounced local stay-at-home orders in São Paulo, Brasília, and Rio de Janeiro on Saturday, calling for governors to resign and echoing President Jair Bolsonaro's arguments that containing the virus is not worth the economic impacts of a lockdown. The day before, The Guardian published an interview with former president Luiz Inácio Lula da Silva in which he called Bolsonaro a "troglodyte" and accused him of leading Brazil "to the slaughterhouse." As of Sunday, Brazil had 38,654 confirmed cases of COVID-19, and 2,462 deaths.
ANDES
ECUADOR: Twenty-nine Nobel laureates have authored an open letter in support of U.S. environmental lawyer Steven Donziger, who represented more than 30,000 indigenous peoples in Ecuadorian courts in their case against Chevron in 2013. The letter denounces alleged "judicial harassment and defamation" of Donziger, who has been under pretrial house arrest for eight months. Donziger won $9.5 billion in oil-spill compensation for his clients in 2013, but Chevron has not paid the damages, arguing that the ruling was invalid as the company has no assets in Ecuador.
PERU: President Martín Vizcarra announced Saturday that there are "many hospitals where the demand has exceeded the supply of hospital care." In an attempt to remedy what he called a years-old neglect of the country's health system, Vizcarra said the state will be creating 1,200 new hospital beds. Health minister Víctor Zamora currently predicts that Peru will see its peak of coronavirus cases between April 21 and 23.
VENEZUELA: In an interview on the Buenos Aires-based radio station AM750, President Nicolás Maduro said that he may postpone Venezuela's 2020 parliamentary elections due to the coronavirus. Maduro said that while the elections are constitutionally mandated, the pandemic takes precedence. Currently, Maduro's government recognizes Luis Parra as president of the National Assembly, however, others consider opposition leader Juan Guaidó as the assembly's head following contested elections in January.
CARIBBEAN
HAITI: The country will reopen its textile factories this week, according to Prime Minister Joseph Jouthe. Haiti's government never imposed a state of lockdown, but encouraged people to wear masks. Official numbers suggest that the approach is working, as the country has had three deaths and 47 confirmed cases during the pandemic. However, some doctors are terrified at the scarcity of respirators and the possibility that cases are going unreported. 
JAMAICA: A spike in COVID-19 cases over a 24-hour period traced back to the same call center. Out of 32 new cases, 31 were connected to the call center Alorica Jamaica. The next day, 18 more Alorica employees tested positive. Prime Minister Andrew Holness said the government is investigating breaches of social distancing protocols and plans to enforce them. By last Thursday, 21 coronavirus patients had been released from the hospital, 66 remained in isolation, and five had died. As of yesterday, the total number of cases was 173.
CENTRAL AMERICA
NICARAGUA: The Cayman Islands said it would help transport 160 Nicaraguan citizens who are stranded after Nicaragua's government cancelled their return flights, which were scheduled for Apr. 15. Nicaraguan officials also turned away a group of Nicaraguan women attempting to reenter the country by bus from Honduras. The stoppages caused confusion because Nicaragua had not announced an official border closure.
NORTH AMERICA
US-MEXICO:  Today is the ten-year anniversary of one of the Deepwater Horizon oil spill, one o the largest in U.S. history. The company BP paid $69 billion for its responsibility in the catastrophe, but insisted that the oil never made it to Mexico. Scientists and fisherman there disagree. Communities along the gulf coast used to depend on the fishing industry, but have struggled since the spill. In 2018, the Mexican government secretly settled with the oil company for $25.5 million. Oceanographers predict it will take decades for the ecosystem to fully recover from the deepwater contamination. The Trump administration has rolled back Obama era environmental policies regulating oil rigs. 
US-MEXICO: President Trump promised to sell 1,000 ventilators to Mexico as well as other intensive medical equipment after speaking with Mexican President Andrés Manuel López Obrador on Friday. AMLO  tweeted that ventilators would come by the end of the month. Hospitals in Mexico are struggling with insufficient supplies to deal with the pandemic, which has yet to reach its peak there.  Trump and his administration have yet to comment on the phone call. López Obrador also talked of the possibility of meeting with Trump in person in June or July regarding the new trade deal, the USMCA.
MEXICO: AMLO promised to spend $2.5 billion in May to help stabilize the Mexican economy, but did not detail how the money would be distributed. He also said small businesses would receive $3 million in loans next month, part of an economic recovery plan that focuses on expanding social programs. Business owners who oppose AMLO's approach have threatened to rally supporters and take their frustrations to the ballot box next year. The Swiss bank UBS forecast that the Mexican economy, which was already experiencing a downturn in 2019, could shrink as much as 7.6 percent this year.
Photo information: Skyline of Guayaquil which has been hardest hit by the coronavirus pandemic, courtesy of JorgeAlejanDroo on wikimedia.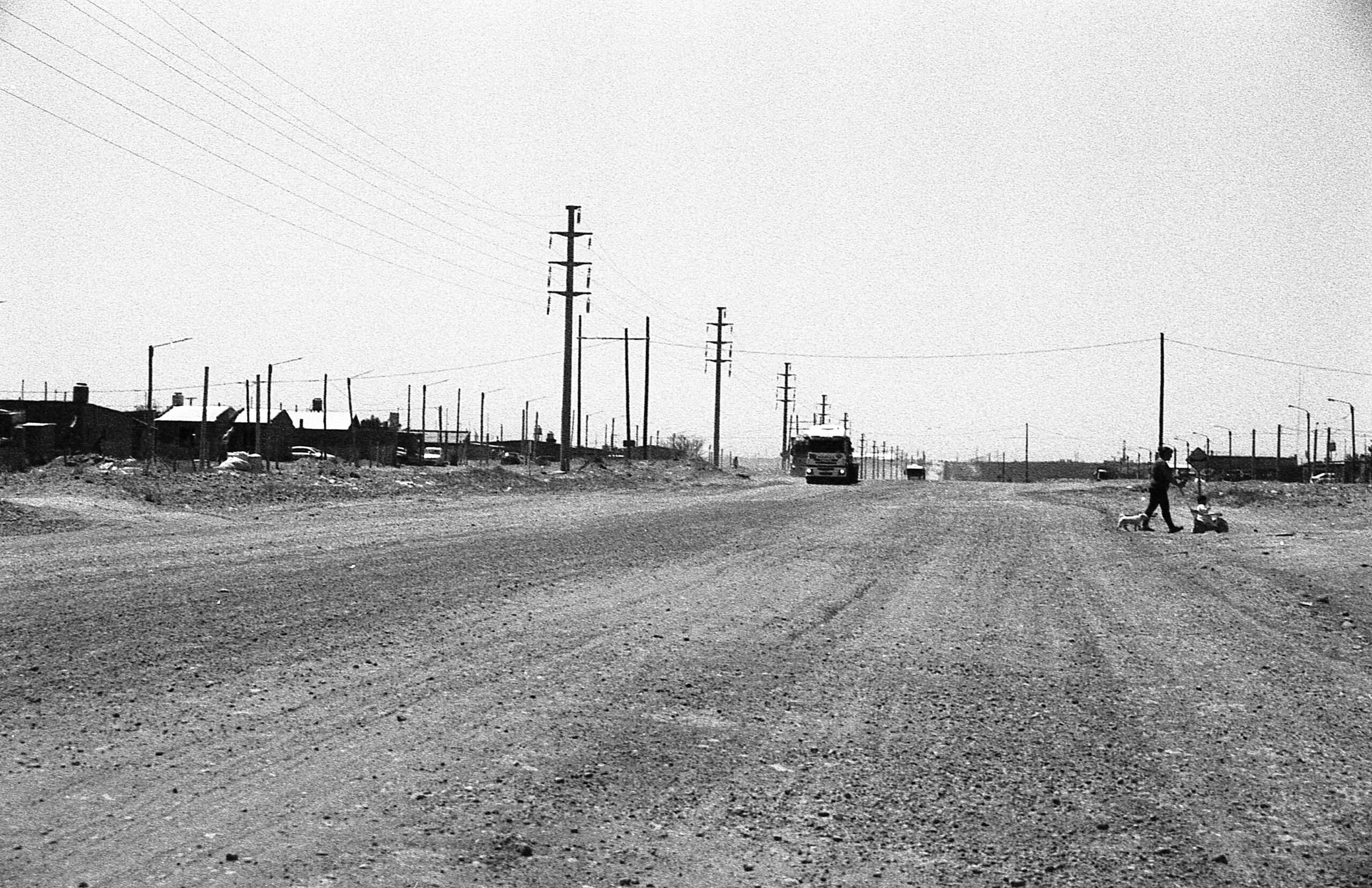 April 21, 2020
> Staff