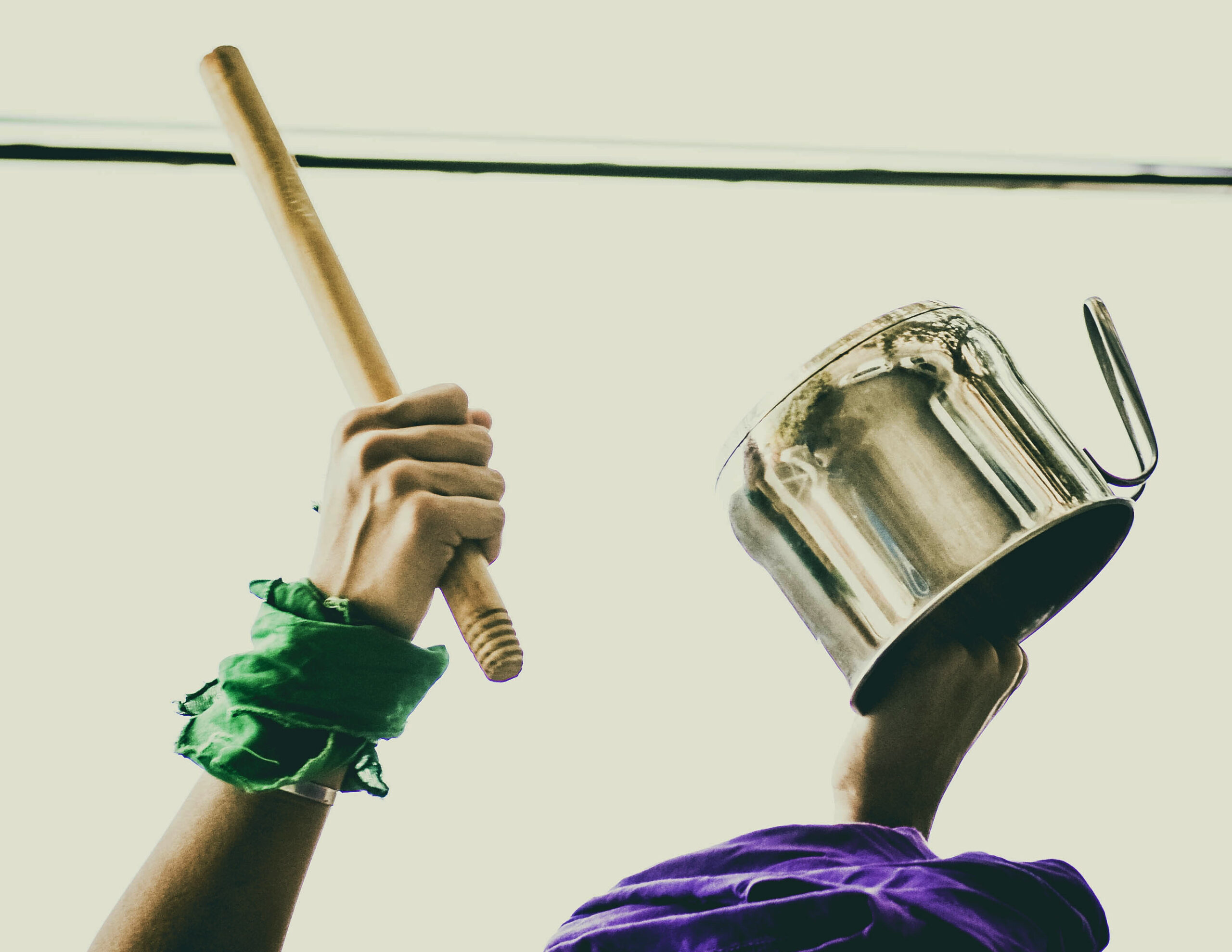 Argentines protested yesterday against the judicial reform and coronavirus lockdown. (Photo by TitiNicola via Wikimedia Commons)
Thousands of Argentines Protest Against Judicial Reform and Lockdown
August 18, 2020
By Staff
TODAY IN LATIN AMERICA
ARGENTINA: Thousands of Argentines gathered around the country yesterday to protest the government's judicial reform, the economic slowdown, and the extension of the coronavirus lockdown, which has been in place for over 150 days. Rallying around the hashtag #17ASalimosTodos, protesters marched in Buenos Aires and many cities in the country's interior, including the Tucumán province. In the capital city, some protesters marched to the home of Vice President Cristina Fernández de Kirchner and hung a flag that proclaimed "Argentina Democratic Republic." 
President Alberto Fernández said his judicial reform bill seeks to restore credibility to the judiciary by increasing the number of federal judges and merging the judges for criminal and corporate law. But opponents say the reform will offer impunity to government officials. This was the second protest against the reform in Buenos Aires this month. 
Last week, Fernández's government extended the lockdown until Aug. 30 in and around Buenos Aires. Argentina has had more than 276,000 COVID-19 cases and more than 5,400 deaths. Of the four nationwide protests that have happened during the pandemic, the one yesterday was the largest.
Headlines from the western hemisphere
SOUTHERN CONE
BRAZIL: Dozens of members of the Kayapó Mekragnotire Indigenous group blocked a major highway in the Amazon yesterday. The group is demanding more help from the government to fight the coronavirus in their community. Four elders have died and several others have been infected. Leaders said outsiders brought the virus and blamed the government for not restricting entry into their territory. Indigenous people are particularly vulnerable to the disease. In the Amazon, more than 1,100 Indigenous people have died from the virus so far.
BRAZIL: Brazilians rallied yesterday in support of a 10-year-old girl who had to fly more than 900 miles to another city to get an abortion after her uncle raped her. A hospital in her home state of Espírito Santo refused to do the procedure. When she arrived in Recife, she was met at the hospital doors by far-right anti-abortion activists and politicians. Brazil allows abortions in cases of rape. The girl received an abortion on Sunday and is recovering.
PARAGUAY: More than 2 million Paraguayans applied for a government assistance program to help informal workers deal with the economic crisis spurred by the pandemic, the Ministry of Finance announced yesterday. The Pytyvõ 2.0 subsidy is for people who work in border towns and in the tourism and commerce industries. Workers will receive two monthly payments of 500,000 guaraní ($72 USD). Despite being neighbors with Brazil, Paraguay has kept coronavirus infection rates low, in part because it closed its borders. Paraguay has recorded 9,791 cases and 138 deaths.
ANDES
PERU: The state-run oil firm Petroperú said yesterday that they reached an agreement with members of Indigenous communities in the Amazon who took over a pipeline station for two weeks to demand medical assistance for fighting the coronavirus. Petroperú said it will implement social development projects, and a meeting between the firm and Indigenous leaders is scheduled for tomorrow to discuss the projects. Peru has among the highest rates of COVID-19 infection and deaths in Latin America. More than 100 Peruvian and international NGOs wrote a letter to President Martín Vizcarra demanding more medical support for Peruvian Amazon communities.
CARIBBEAN
PUERTO RICO: Puerto Rico Representative María Milagros Charbonier was arrested by FBI agents yesterday and charged with corruption. Charbonier's husband, son, and an assistant were also indicted. Over the last three years, Charbonier allegedly increased the pay of her assistant from $800 every two weeks to nearly $3,000 and received between $1,000 and $1,500 in return per paycheck. Since September 2017, Charbonier has received $100,000 from the scheme. Charbonier pleaded not guilty, and she was released on bail.
CENTRAL AMERICA
NICARAGUA: Over a week after five sailors in the Nicaraguan Navy disappeared, Vice President Rosario Murillo said yesterday the government will not give up hope to find them. The sailors disappeared August 9 after they rescued a shipwrecked tourist boat with 12 people on board. After the rescue was complete, the Navy lost communication with them. Costa Rica, Panama, Colombia, and the United States are supporting Nicaragua in the search.
NORTH AMERICA
MEXICO: A video posted on YouTube allegedly shows the delivery of stacks of pesos from former President Enrique Peña Nieto to legislators as part of a bribery scheme. The video was apparently published by the brother of former Pemex chief Emilio Lozoya hours after President Andrés Manuel López Obrador requested that it be broadcast on television. The Attorney General's office said the video is not part of the evidence submitted by Lozoya. Last week, Lozoya told prosecutors that Peña Nieto benefitted from millions of dollars in bribes.
MEXICO: Members of the Yaqui Indigenous group in Mexico have been blocking a railway line in northern Mexico for nearly two weeks to protest the government's lack of consultation on development and infrastructure projects on their ancestral land. Businesses have complained that the blockade has resulted in millions of dollars in losses. President Andrés Manuel López Obrador accused "corrupt politicians" of being behind the blockade. Last week, López Obrador announced a newly created Justice Commission for the Yaqui People to help solve infrastructure conflicts.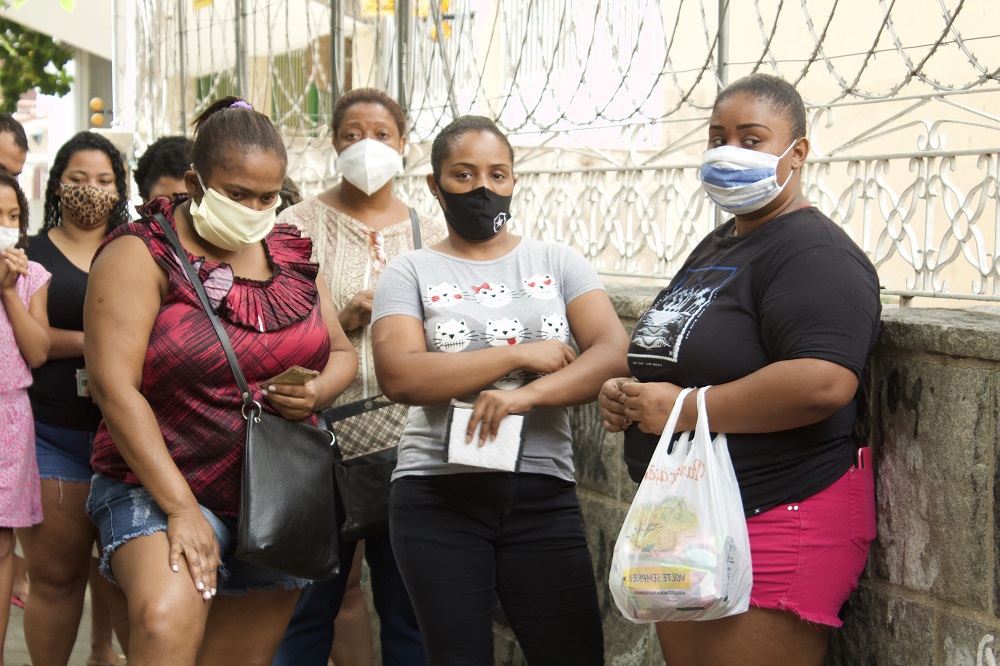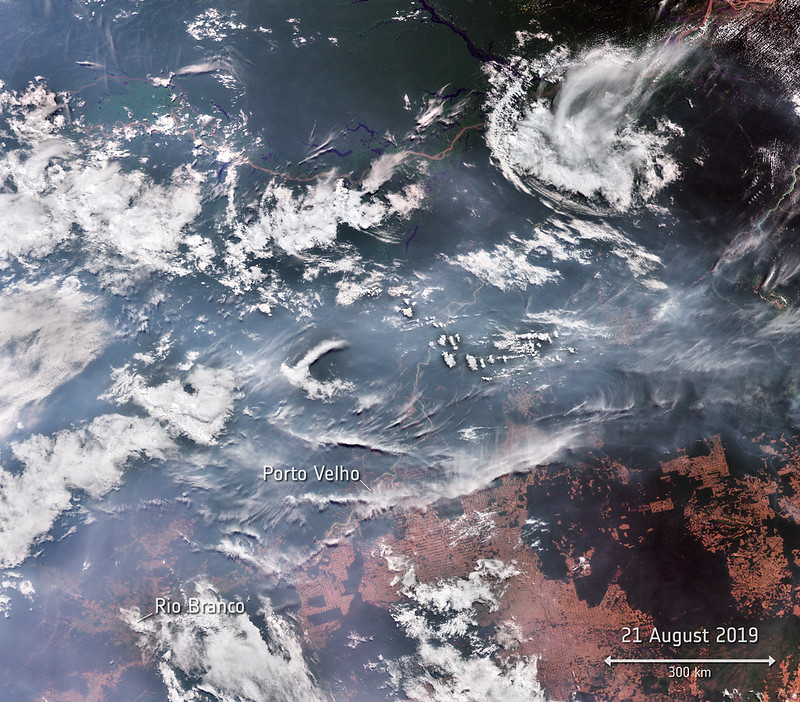 August 19, 2020
> Staff