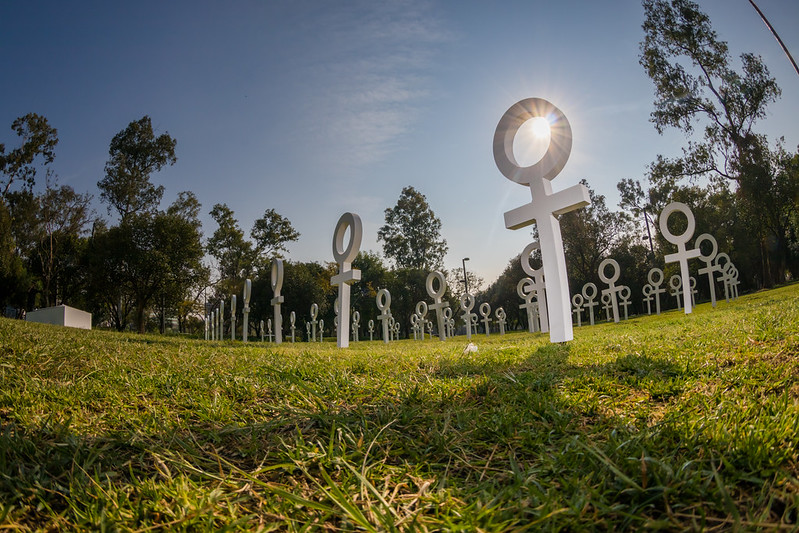 Art installation in Mexico City representing the number of femicides which occurred in 2018. Photo courtesy of UN Women via Flickr.
Mexico Reports Record Number of Femicides in June
August 28, 2020
By Staff
TODAY IN LATIN AMERICA
MEXICO: New data from the National Public Security System shows that Mexico recorded its highest monthly number of femicides in June. A total of 101 cases were reported in June, and 566 have been reported since January. Recent comments from the attorney general of Mexicali that blamed a 16-year-old victim for her own death have sparked outrage amongst feminists in Mexico. Last week, a peaceful protest advocating for the end of femicide was organized by human rights groups in Mexico City. Protesters were met with violence from police, leaving one demonstrator injured.
Mexico has become one of the most dangerous places in the world to be a woman. Sixty percent of femicides involve a family member or partner committing the crime. Violence against women has long been considered a public health crisis in the country. Nearly two-thirds of Mexican women have experienced some form of violence in their lifetime. Since the beginning of the pandemic, President Andrés Manuel López Obrador has attempted to belittle the crisis, cutting funding for women's shelters and claiming that 90% of calls to police for domestic violence are "false."
Headlines from the western hemisphere
SOUTHERN CONE
ARGENTINA: The Senate yesterday approved the controversial judicial reform bill that would reduce the power of judges in charge of corruption cases. The bill will now be debated by the Chamber of Deputies and is backed by several powerful senators. The bill would provide better protections for government leaders facing accusations of corruption. The bill comes after the Senate introduced a judicial reform last week that would not allow judges to be influenced by "media powers" while conducting cases. Protesters gathered outside as the bill was being debated. Opponents say it will protect officials like Vice President Cristina Fernández de Kirchner, who is under investigation for money laundering.
CHILE: Demonstrations from truck driver unions blocked highways yesterday, with workers demanding better protection from the government. The unions had warned government officials that they would wait until August 27 before striking for the approval of 13 bills that would improve security for workers. According to the organizations that organized the strike, nearly 85 trucks have been set on fire in 2020. The National Chamber of Commerce, Services, and Tourism has called for the approval of the pending bills, which include strengthening state intelligence systems and modernizing police forces.
ANDES
BOLIVIA: President of the Legislative Assembly and Senate Eva Copa, of the Movimiento al Socialismo party, enacted three laws without the approval of interim President Jeanine Áñez to provide aid during the pandemic. According to law, 10 business days must pass without presidential approval for the Senate leader to be able to approve laws herself. The rental law establishes a 50% decrease on rental fees, commercial activities, and fees from factories. Two other laws regarding public health issues will allow for the transfer of operational powers from private clinics to the Ministry of Health, as well as promote the use of plasma donations from patients with coronavirus to aid others infected.
CARIBBEAN
PUERTO RICO: Recent COVID-19 outbreaks have been detected in 13 different centers for the elderly. Officials are tracking the number of cases in these long-term care facilities and attempting to find the reason for the spread of the virus. Health personnel are currently evaluating all 330 health centers on the island to see which ones are equipped and willing to aid in combating coronavirus in nursing homes. 
TRINIDAD & TOBAGO: The government stated yesterday that individuals may be fined up to TTD $20,000 (nearly USD $3,000) for not wearing a mask in public. The public health ordinance bill is currently being debated and is expected to pass Congress. Some perpetrators of other health violations may be fined up to TTD $50,000 ($7,400 USD) and sentenced to up to six months in jail. If passed by the Senate this week, the ordinance is expected to go into effect starting next week.
CENTRAL AMERICA
COSTA RICA: Students will not be returning to in-person classes for the rest of the year. Schools will not be open until after December 23, with officials confirming that next school year will most likely be a mixture of online and in-person schoolwork. Educators and students alike have moved to online learning for the past six months. Approximately 500,000 students currently do not have access to electronic devices and have had to resort to photocopied assignments sent via Whatsapp. Nearly half of the students in the country have yet to activate the email accounts provided for them by the government to conduct online classes.
EL SALVADOR: The Attorney General's Office presented data on missing persons cases showing that an average of five people have gone missing each day this year. A total of 824 cases have been reported, with 467 people being found so far. At least 112 of these cases have been related to crimes such as sexual assault and deprivation of liberty. One of the most recent cases reported by local media involves three minors, who have not been seen since August 16.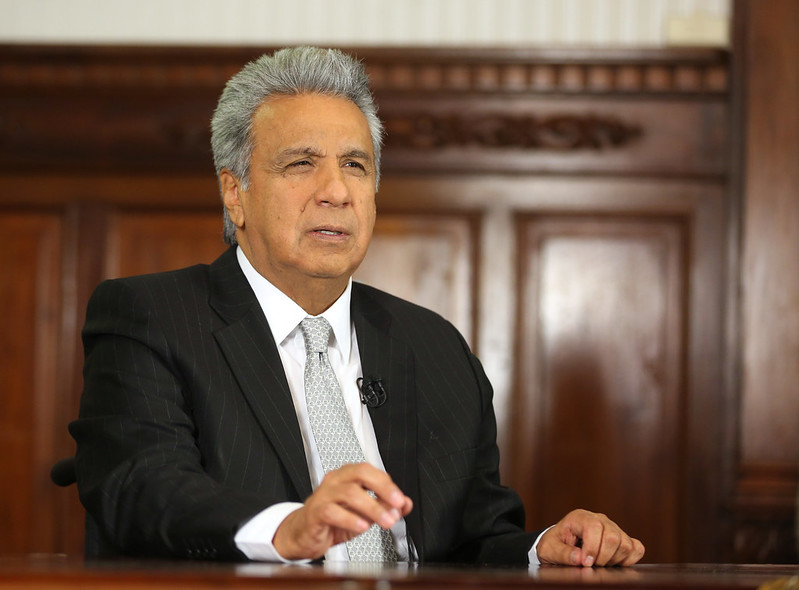 August 27, 2020
> Staff