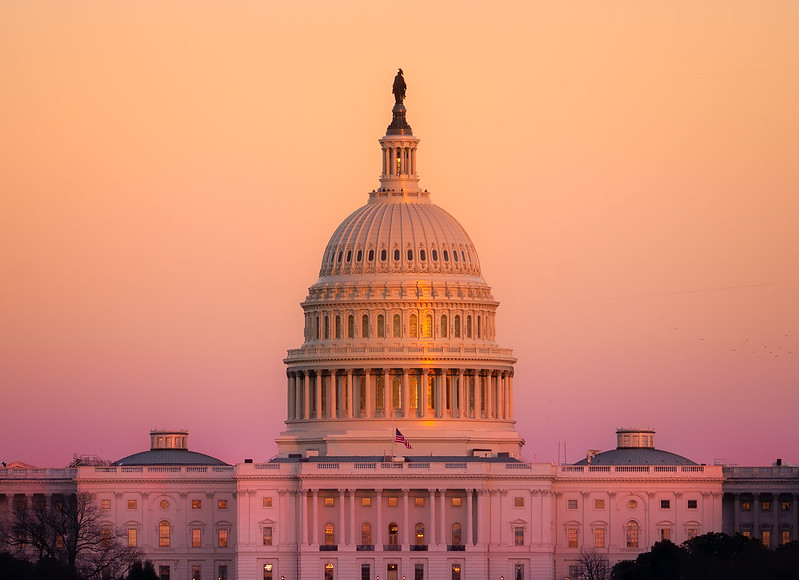 United States Capitol in Washington D.C. Photo courtesy of John Brighenti via Flickr.
Latino Vote Plays Critical Role in U.S. Presidential Election
November 4, 2020
By Staff
TODAY IN LATIN AMERICA
UNITED STATES: The nation braces for a long wait for election results after voters headed to the polls on Tuesday to choose the next president of the United States. The campaigns of President Donald Trump and former Vice President Joe Biden fought over the support of Latino voters, who played a bigger role in this election than ever before. Latinos make up the biggest minority voting bloc, with over 32 million eligible voters, representing 13.3% of the total electorate. With views on abortion, LGBTQ+ rights and immigration varying drastically depending on location and country of origin, it is difficult to say which candidate the majority of Latino voters cast their ballot for. With significant populations in the battlegrounds of Florida, Arizona and Nevada, Latinos are well positioned to play a decisive role in the election. President Trump was declared the winner in Florida thanks to a surge in Latino support. Meanwhile, Biden holds a narrow lead in Arizona and Nevada as of Wednesday morning. 
Latin America anxiously awaits for the outcome of a United States presidential election that will have consequences for the entire region. Mexican President Andrés Manuel López Obrador on Tuesday refused to express his opinion or make predictions about the election, but promised that the two countries will maintain a strong relationship regardless of the outcome. Other Latin American leaders in countries such as Argentina, Chile and Peru that were vocal of their support for Hillary Clinton in 2016 have also stayed silent during this election cycle.
Headlines from the western hemisphere
SOUTHERN CONE
BRAZIL: Crowds gathered in São Paulo and Rio de Janeiro on Sunday to protest proposed mandatory immunization policies. Protestors in São Paulo demanded the resignation of São Paulo state governor João Doria, who announced in October that the COVID-19 vaccine would be required for all state residents once it has been approved by the National Health Regulatory Agency. Doria's announcement was in response to the Brazilian Health Ministry's promise that, after medical approval, it would buy 46 million doses of the vaccine from the Chinese company Sinovac. But President Jair Bolsonaro has insisted that Brazil will not buy the vaccine from China and that vaccination will be voluntary, disputing announcements by other politicians in the media. The issue has become a central focus for upcoming elections for mayor and city council.
CHILE: Interior Minister Victor Pérez resigned Tuesday after Congress agreed to vote on an accusation that he violated the constitution in his handling of police violence at recent protests. The accusation was proposed by opposition parties who argue that Pérez did not uphold "equality before the law." A trucker's protest in August was resolved through dialogue, while an anti-police protest in October was more violent, with a teenager allegedly thrown off a bridge by a police officer. The decision to debate the constitutional accusation against Pérez was approved with 80 votes in favor and 76 against. As of the decision, Pérez's duties were suspended. He said he resigned to avoid being used as a political tool by the opposition. Despite Pérez's resignation, Congress will still vote on the accusation. If upheld, Pérez will be barred from holding political office for five years.
ANDES
PERU: Peru's Congress will vote to impeach President Martín Vizcarra for the second time in two months. In September, Vizcarra was accused by opposition parties of obstructing an investigation, but Congress did not approve his impeachment. The current impeachment vote is based on an accusation that Vizcarra took over $650,000 in bribes as governor of the Peruvian state of Moquegua. The proposal to impeach Vizcarra was approved 60-40 today, but he will only be impeached if there are 87 votes in favor. If the impeachment is not passed, Vizcarra will finish his term mid next year. Vizcarra took office in 2018, after serving as Vice President for two years under former President Pedro Pablo Kuczynski, who was impeached based on corruption charges.
CARIBBEAN
PUERTO RICO: Puerto Ricans took to the polls on Tuesday to choose their governor for the next four years in the first elections held since Hurricane Maria. Preliminary results place Pedro Pierluisi, of the pro-statehood New Progressive Party, slightly ahead of Carlos Delgado, of the Popular Democratic Party, which favors the U.S. territory's current political status. Pierluisi is winning with only 32.4% of the votes, according to preliminary results from early Wednesday morning. The president of the State Commission on Elections (CEE) said the results are not final or definitive. Several people reported waiting in long lines at polling sites, which were forced to stay open after the official close times. On the ballot were several measures, including the island's sixth referendum on whether to change its territorial status, and candidates for gubernatorial and mayoral races. Federal authorities, including the FBI, received complaints from citizens over 2020 "election matters." The details and volume of the complaints have not been released, but generally federal law protects against intimidation, bribery, vote count alteration and other forms of election interference. The CEE began prioritizing state ballots over absentee and early voting ballots to give more accurate results on the gubernatorial race. The counting of all the ballots will take time, according to the CEE.
CENTRAL AMERICA
REGION: Hurricane Eta officially made landfall in Nicaragua. Thousands are taking to shelters in Bilwi and in other smaller towns in the region. So far, no deaths have been reported in the country. Bilwi's regional hospital moved its patients to a local technical school campus. But the wind, which has reached a sustained rate of 140 mph, continues to uproot trees and rip roofs apart. In Honduras, one death has been reported after a 12-year-old girl in San Pedro Sula was trapped in a mudslide. Throughout areas of El Salvador, water service has been cut off due to increasingly severe weather conditions. Eta is predicted to cause rainfall that could reach 35 inches in some regions throughout Central America, in addition to sustained high speed winds.
 GUATEMALA: Interior Minister Oliverio García Rodas resigned after facing fierce opposition over allowing Planned Parenthood to operate in the country, in spite of President Alejandro Giammettei's conservative stances. President Giammettei said publicly that he would reverse the decision to approve the group's operation in the country. Giammettei also stated he would not allow an NGO to profit from the "pain of a mother," and in Guatemala the position on abortion will become "clear once and for all." 
NICARAGUA: Abuse survivors are coming forward and naming their aggressor in a new report called "430 Voices," which was prepared by the feminist collective Return What Was Stolen. The group collected information from Twitter by victims that were denouncing aggression, violence, and abuses committed by men. The plan for the project came after a WhatsApp group of twenty men called "The League" was found to be sharing intimate photos of their significant others without their partners' consent. Forty one percent of victims told stories under accounts with their own names, and 75% of them identified their aggressors by name. Violence towards women is expected to increase due to the pandemic.
NORTH AMERICA
MEXICO: President Andrés Manuel López Obrador announced that several officials in his government will resign their posts in order to participate in elections next year. Some of the more notable officials to resign are Security Secretary Alfonso Durazo, who will run for government in his home state of Sonora, and David Monreal, who will run for governor of Zacatecas. In addition, eight federal government delegates and state governments will resign, as well as 11 federal government regional delegates. President López Obrador is enforcing the requirement to resign from a government position before running for office in order to prevent the mixing of party politics with the government.
 MEXICO: Prosecutors are investigating former Foreign Secretary Luis Videgaray for electoral crimes related to the 2012 presidential election and acts of corruption during his tenure as a cabinet secretary under former President Enrique Peña Nieto. Prosecutors said Tuesday that a judge provisionally denied a request for an arrest warrant against Videgaray, and are now working on "perfecting" the request. The charges stem from accusations made by Emilio Lozoya, the jailed former CEO of Mexico's state oil company Pemex. Lozoya faces prosecution for accepting a bribe in exchange for facilitating the purchase of a decaying fertilizer plant at an inflated price. He has also accused former Presidents Peña Nieto, Felipe Calderón and Carlos Salinas of corruption.
November 3, 2020
> Staff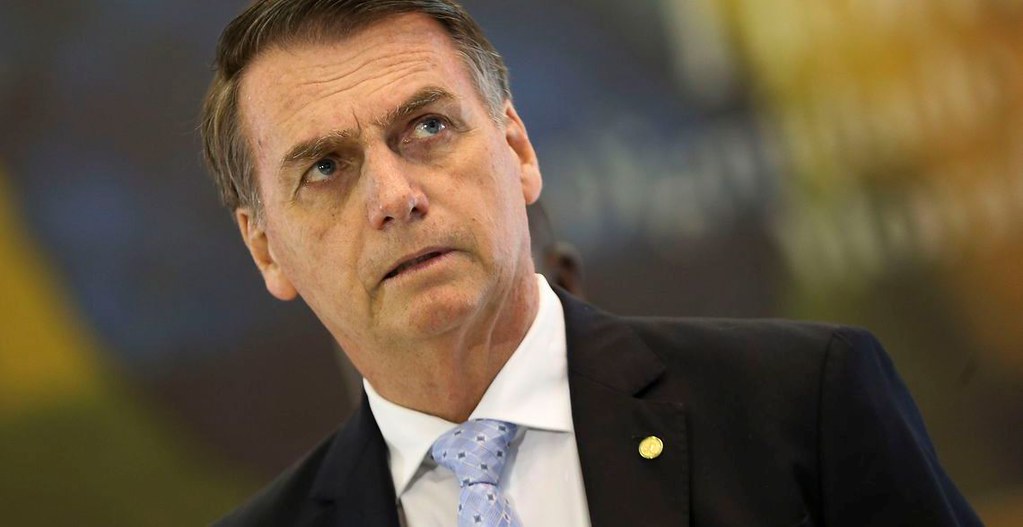 November 5, 2020
> Staff