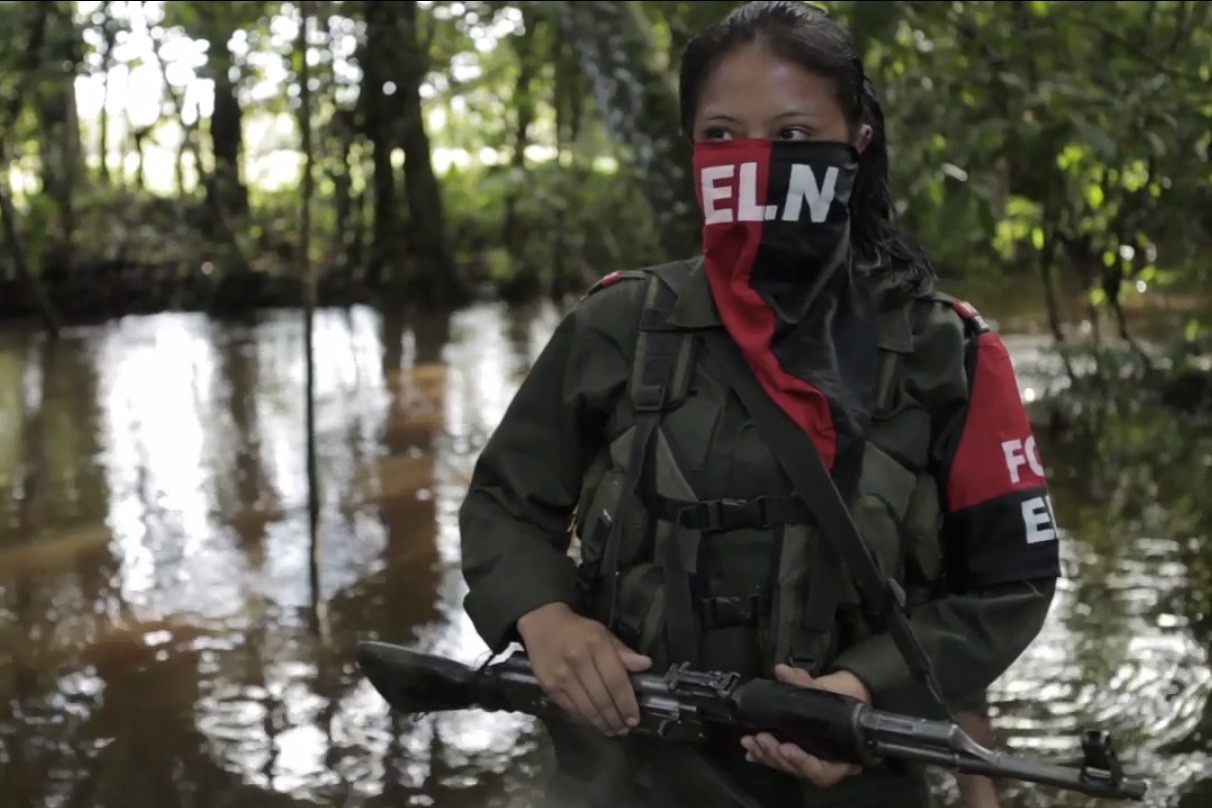 ELN rebel fighter.
Colombia To Launch Peace Talks With ELN Guerrillas
October 11, 2016
By Staff
TODAY IN LATIN AMERICA
The Colombian government will officially launch peace talks with the ELN, the country's second-largest guerrilla group, beginning Oct. 27 in Quito, Ecuador. The Juan Manuel Santos administration first entered into preliminary peace talks with the group two years ago, but the negotiations faltered as the ELN declined to stop kidnapping or to release its hostages — demands that Santos said were non-negotiable.
The ELN pledged to release two remaining hostages before the negotiations begin.
About 1,500 combatants belong to the group, along with another 5,000 active civilian supporters, according to La Silla Vacía.
Meanwhile, the uncertain peace process with the FARC is moving slowly as the various government factions try to cobble together a compromise for renegotiating the peace accord. "No" campaign leader Sen. Álvaro Uribe councils patience, while the Santos administration complains that the "No" coalition has too many factions with unclear leadership that threaten to stall the talks indefinitely. "The worst enemy we have right now is time," Santos said, according to Semana.
ALSO BIG: Brazilian prosecutors leveled more corruption charges against former President Lula da Silva, along with Marcelo Odebrecht of the engineering firm with the same name. They're accused of running a bribery scheme involving Odebrecht contracts in Angola. From Reuters:
Lula already faced several other charges related to a sweeping kickback probe at state-run oil company Petrobras, and Odebrecht is serving a 19-year sentence after his conviction on other corruption allegations in the investigation.

The new charges come amid expectations that Odebrecht – Latin America's largest construction conglomerate – is on the cusp of signing a leniency deal with prosecutors that would see its former CEO and dozens of other executives turn state's witness.
AS HAITI REELS FROM MATTHEW, U.N. ASKS FOR RELIEF AID
U.N. Secretary General Ban Ki-moon appealed to the international community for additional aid to Haiti, saying Monday the country needs a "massive response" to address the humanitarian crisis unfolding there nearly one week after Hurricane Matthew laid waste to the island nation. U.N. officials said that some 1.4 million people need $12 million in support, including 500,000 children who Unicef said require $5 million for immediate necessities.
Several countries have already pledged to send aid, including France and the United States, but it's unclear how much will be promised and what amount of that will actually make it to Haiti. Two years after the country's devastating 2010 earthquake, the United States had only dispersed 24 percent of promised relief funds. By 2013, some 350,000 people were still living in encampments.
TWEET OF THE DAY
.@barackobama just encouraged people to help Haiti by donating to the @redcross. Here's what happened last time: https://t.co/ux9FLqWXn3 pic.twitter.com/tPekDZGjT0

— ProPublica (@ProPublica) October 8, 2016
HEADLINES FROM THE WESTERN HEMISPHERE
NORTH AMERICA
More on Tijuana's recent spike in homicides from The Los Angeles Times. This year is on track to be the city's most violent since 2010. Local law enforcement attribute the jump to "Tijuana's neighborhood drug underworld."
Morena, the party of leftwing presidential hopeful Andrés Manuel López Obrador, will sue The Wall Street Journal for slander in a Mexico City court. The party says it suffered damages when the paper reported last month that AMLO hadn't disclosed the purchase of two apartments in an asset declaration back in August. He admitting buying the apartments but said he donated them to his kids.
Frustrated Latino Republicans want RNC Chairman Reince Priebus to resign.
CENTRAL AMERICA
Federal electoral authorities in Nicaragua have begun to distribute ballots for the upcoming presidential election on Nov. 6. President Daniel Ortega is running for his fourth term in office.
ANDES
The United States will contribute $10 million toward de-mining efforts in Colombia, where explosives continue to litter rural areas from five decades of conflict.
Peruvian President Pedro Pablo Kuczynski's administration is facing its first corruption allegation. Recordings released this week appear to show that a former health advisor tried to steer patients under the federal health insurance SIS toward a friend's private clinic.
SOUTHERN CONE
A police raid into the slums of Rio de Janeiro Monday resulted in shootout with alleged drug criminals that lasted several hours, killing at least three people.
Around 5,000 people marched in the city of Santiago de Chile to press for Mapuche land claims.
Image: Screenshot @ Vimeo. 
GOT NEWS? Send the editors tips, articles and other items for inclusion in Today in Latin America to tips@latindispatch.com.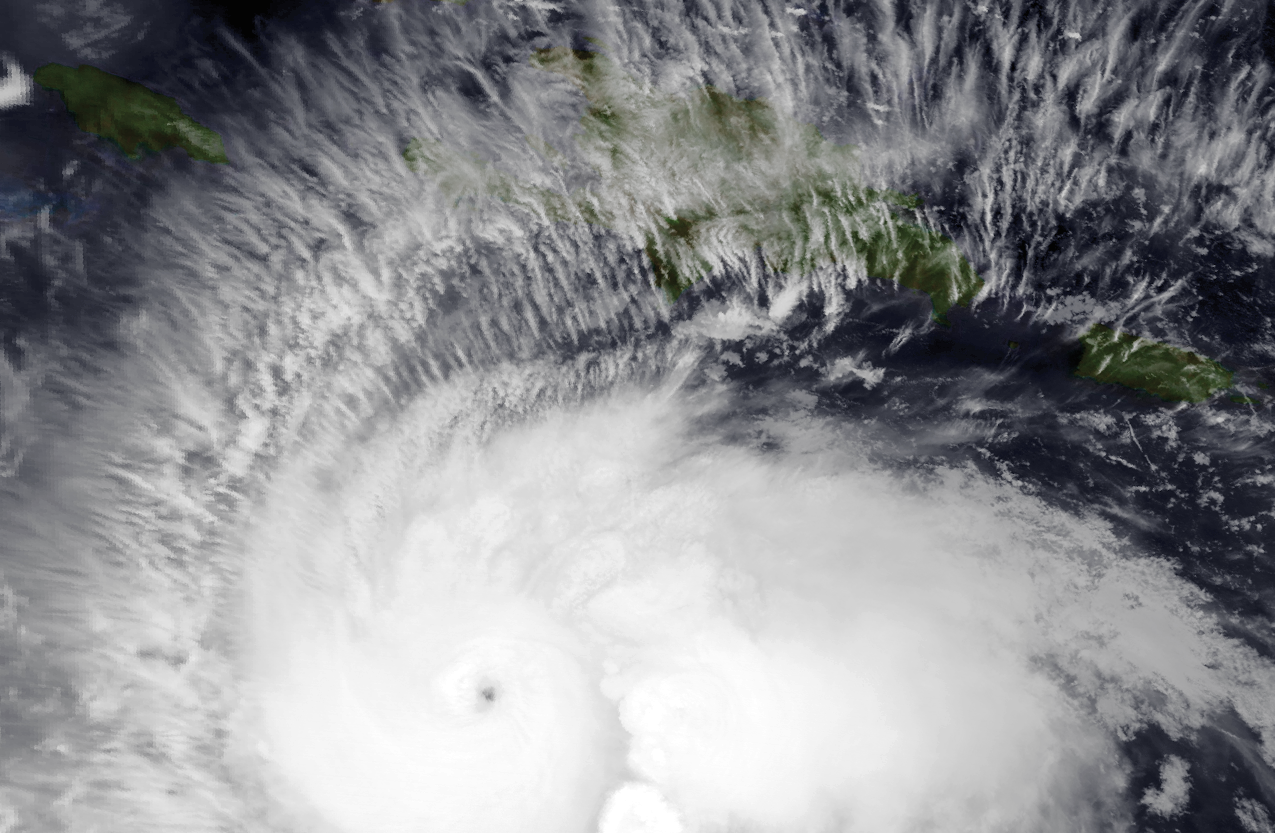 October 10, 2016
> Staff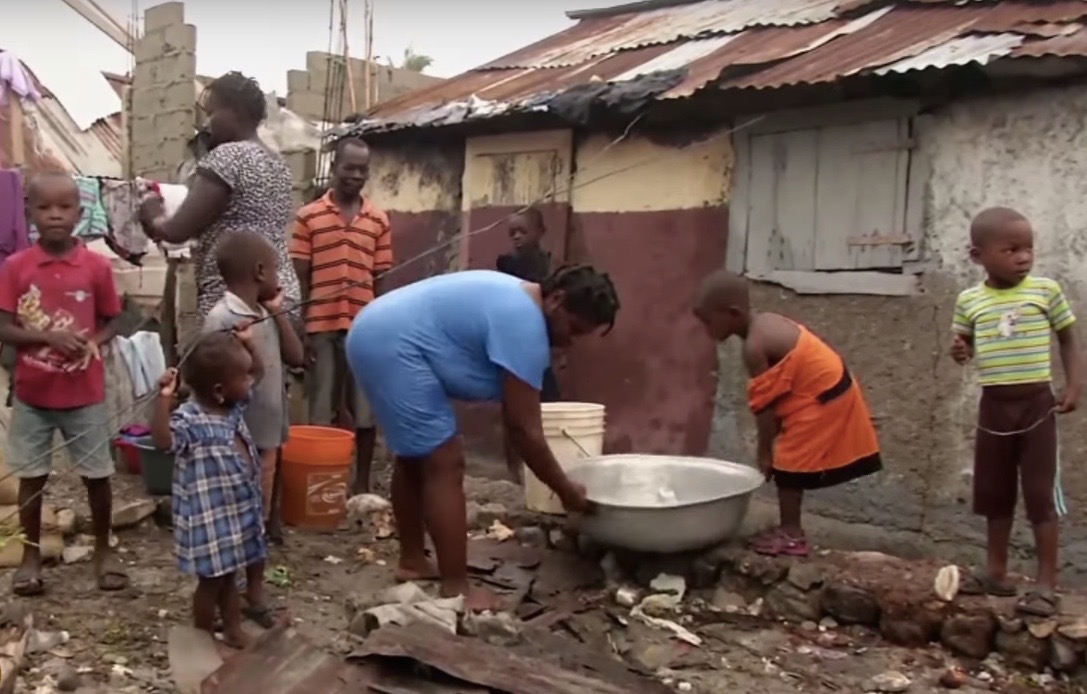 October 12, 2016
> Staff