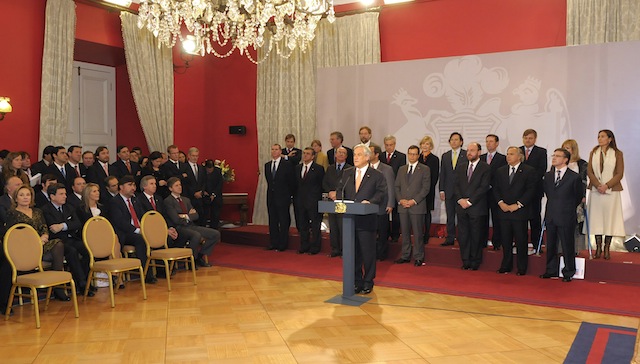 Today in Latin America
Top Story — Chilean President Sebastián Piñera rearranged his cabinet for the second time this year, as a response to declining popularity and increasing social protest. Two of the most important switches are Education Minister Joaquín Lavín's move to social planning and Mining and Energy Minister Laurence Goldborne's switch to public works. They run two of the most controversial ministries at the moment. Chilean students, who continue to occupy more than 100 schools in a protest that has lasted for over two months, applauded Lavín's exit. Goldbourne enjoyed high public esteem for the rescue of the 33 trapped miners last year, but risked damage to his public image as the state copper mine CODELCO faces labor conflicts that culminated in a 24-hour strike last week. Piñera's approval rating has plummeted from its high of 63 percent at the time of the rescue of the trapped miners to 31 percent this month, according to Chilean pollster Adimark.
Read more at The Financial Times.
Just Published at the Latin America News Dispatch
Headlines from the Western Hemisphere
North America
Caribbean
Central America
Andes
Southern Cone