Congressman Howard Berman.
Cuba Travel Legislation Vote Postponed; Not Likely To Be Taken Up Until After Midterm Elections
WASHINGTON — Legislation easing the trade embargo against Cuba was postponed by the House Foreign Affairs Committee today, with some speculating that the vote will resurface after the midterm elections.
Congressman Howard Berman (D-CA.), chairman of the committee, released a statement indicating the vote would be delayed because the end of the Congressional session would only allow enough time to prioritize discussion on other bills.
"For a very long time, I have either led or supported efforts to repeal restrictions on the freedom of Americans to travel. The current prohibition on Americans traveling to Cuba is the last obstacle to the full enjoyment of this right," said Berman in the statement.
"Accordingly, I am postponing consideration of H.R. 4645 until a time when the Committee will be able to hold the robust and uninterrupted debate this important issue deserves."
The Travel Restriction Reform and Export Enhancement Act, H.R. 4645, would facilitate travel and agricultural trade restrictions from the U.S. to Cuba, which would mark a major step toward dispelling 50 years of political tension.
The Obama administration has not thrown its weight by H.R. 4645, though recent reports have rumored that the White House plans to ease travel restrictions to Cuba by allowing increased visits to island by U.S. students and researchers.
Anjana Samant, an attorney with the Center for Constitutional Rights, an agency representing over 400 complaints from individuals who have received government letters in suspicion of traveling to Cuba, said she is disappointed the vote was canceled.
Congresswoman Ileana Ros-Lehtinan (R-FL) and several other congressional members sent a letter to the White House in August arguing that Obama did not have the legal right to ease restrictions.
In response, the CCR also sent out a letter to Obama justifying his permission to ease restriction travels to Cuba.
"We certainly don't want to see this legislation flounder. While bills have been proposed in the past to dismantle at the very least the travel ban, it really hasn't made it as far as this one has," said Samant. "I've heard of elected officials fearing that any support for loosening restriction against Cuba will cost them electoral ballots, but I think as compared to 15 years ago matters have changed quite a bit."
Image: Center for American Progress Action Fund @ Flickr.
Raisa Camargo is a reporter with the Hispanic Link Service.
Raisa Camargo studies at the University of Central Florida in Orlando, where she is pursuing a double major in comparative international relations and minoring in French. Raisa grew up in New York City, Queens, with Colombian parents. As an intern reporter at Hispanic Link News Service in Washington, she is focusing on issues that affect the Hispanic community, with particular emphasis on immigration and the Western Hemisphere.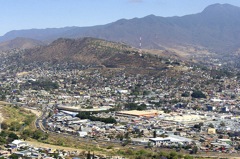 September 29, 2010 > Staff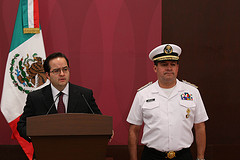 September 30, 2010 > Staff