A beach at Playa del Carmen, Mexico.
Gas Explosion In Mexico Kills At Last Seven In Resort Area Of Playa Del Carmen
November 15, 2010
By Staff
Today in Latin America
Top Story — A gas explosion at the Mexican resort area of Playa del Carmen killed at least seven people and injured 20 others. Five Canadians and two Mexicans are confirmed dead.
A likely buildup of naturally occurring gas ignited and caused a stove or gas line to explode at Playa del Carmen's Grand Riviera Princess, Police Commander Arturo Guillermo said.
Army and police personnel arrived quickly to the blast area and cordoned off the resort, which is located on the Yucatán peninsula on Mexico's east coast. A premeditated attack was ruled out as the cause of the explosion.
The dead Canadians were tourists and the Mexicans included a tour guide and the resort's security chief, according to Quintana Roo state attorney general Francisco Alor Quezada. Two U.S. citizens were injured, along with 17 Canadians and eight Mexicans.
"I looked and you could see that the roof (of the restaurant) had collapsed. There was a large crater in the area, debris," said guest James Gaade, according to the Globe and Mail. "Everyone said their hotel room shook. The glass at neighbouring restaurants all cracked and blew out. The tiki hut that was in the area, that was on fire."
Many of the guests at the Grand Riviera Princess were Canadians, including a group on a wedding party and another on a company vacation.
Playa del Carmen is about 56 miles from the resort hotspot Cancún, which will host the next round of United Nations climate talks on carbon emissions and global warming later this month.
Just Published at the Latin America News Dispatch
Headlines from the Western Hemisphere
North America
Caribbean
Central America
Andes
Southern Cone
Image:
Subscribe to Today in Latin America by Email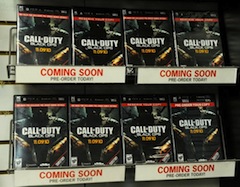 November 12, 2010
> Staff