Argentine President Cristina Fernández de Kirchner.
Wikileaks Reveals Cables Criticizing Fernández de Kirchner; Chávez Calls For Clinton's Resignation
November 30, 2010
By Staff
Today in Latin America
Top Story — The release of a large number of classified United States government documents by the website Wikileaks has caused comments and criticism from Latin American leaders.
A secret diplomatic cable from Secretary of State Hillary Clinton to the U.S. Embassy in Buenos Aires reveals Clinton's concerns over the governing style and mental health of Argentine President Cristina Fernández de Kirchner. The cable also asks about the gastrointestinal illness of former Argentine president and Fernández de Kirchner's late-husband, Nestor Kirchner.
"Washington analysts are interested in Argentine leadership dynamics, particularly with regards to Cristina Fernández de Kirchner and Nestor Kirchner…How is Cristina Fernández de Kirchner managing her nerves and anxiety," the cable states.
The cable appeared to have been prompted by diplomatic spats which showed Kirchner's government "to be extremely thin-skinned and intolerant of perceived criticism," and Clinton on Monday said that the U.S. government deeply regretted the release of any classified information.
Venezuelan President Hugo Chávez called Monday for Clinton resign and praised Wikileaks for making the classified documents public. Chávez, a fervent critic of U.S. foreign policy, hailed the website its "bravery."
"I have to congratulate the people of Wikileaks for their bravery and courage," Chavez said today on state television, according to Bloomberg. "Clinton should resign, it's the least she can do with all of this spying and delinquency in the State Department."
Over 2,000 diplomatic cables from the U.S. embassy in Caracas, Venezuela are being prepared for for release by Wikileaks. It is the second highest number of cables from any embassy in Latin America, behind the emabssy in Bogotá, Colombia.
Just Published at the Latin America News Dispatch
Headlines from the Western Hemisphere
North America
Caribbean
Central America
Andes
Southern Cone
Image: Expectativa Online @ Flickr.

Subscribe to Today in Latin America by Email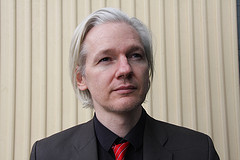 November 29, 2010
> Staff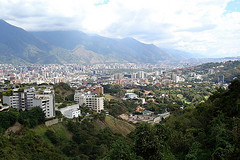 December 1, 2010
> Staff