Roslina Abdul from the Queens Community House shares the stories of deported community members at the forum. Anna Dioguardi, the House's community organizing director, translates her testimony into Spanish.
Anti-Illegal Immigration Program, Secure Communities, Stirs Debate In New York
NEW YORK — A new federal program called Secure Communities makes many residents of New York feel anything but safe.
Piloted in 2008, the policy requires local police to share the fingerprints of everyone they arrest with Immigration and Customs Enforcement (ICE) officials, and to detain and deport those who are here without visas. Secure Communities has been implemented in 33 states and will take effect in New York this fall, unless residents at the state or municipal level are given the choice to opt out.
Enforcement programs like Secure Communities — which ICE expects to implement in every state by 2013 — form one aspect of President Barack Obama's immigration agenda. The Department of Homeland Security has deported 392,000 undocumented immigrants in 2010 to date, surpassing the 2009 record total of 387,790.
Earlier this year, legislators in the state of Arizona passed what is considered the toughest immigration measure yet — a bill called SB 1070 that requires police to detain any person they think might be in the country unauthorized, and makes it a crime for immigrants not to carry their immigration documents with them at all times. Opponents fear that the bill will encourage racial profiling, and President Obama and other officials as well as human rights groups have criticized it. In New York, some see Secure Communities as a step in the direction of the Arizona measure.
"I believe that Secure Communities will create insecure communities," New York City Councilman Daniel Dromm told an audience of Hispanic and South Asian residents packed into a high school auditorium in the New York borough of Queens. Dromm, who chairs the council's immigration committee, said he thinks the program will "turn the immigrant community away from working with the police." He joked that local residents' fear of being asked to show their papers is so great that they won't even jay walk when an officer is in sight.
Roslina Abdul from Queens Community House, a local nonprofit, said that one of the men in its program had been deported after a woman told the police he had touched her on a crowded subway train. Abdul said that throughout the process, "his family was unable to get information about his case because of language barriers and their own fear of getting involved because of their own immigration status." She also shared the story of her own brother-in-law, who was deported to Bangladesh after a customer dissatisfied with his service at the restaurant where he worked called the police.
"There are many stories that will not be told tonight because of fear," Abdul added.
Because of situations such as these, local residents perceive programs such as Secure Communities as ICE efforts to target not just violent criminals, but all undocumented immigrants and the communities they live in. Officials and residents said that this fear leads to less cooperation with police and an increase in crime.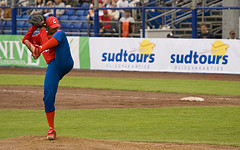 November 24, 2010
> Staff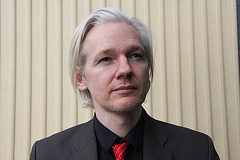 November 29, 2010
> Staff