Morelia, the capital city of the Mexican state of Michoacán.
La Familia Cartel Announces Death Of Leader On Mexican Television
December 16, 2010
By Staff
Today in Latin America
Top Story — In a recording broadcast Wednesday by a Mexican television network, a top member of Mexico's La Familia drug cartel confirmed the death of one of its leaders.
Servando Gómez, the alleged leader of La Familia, told cartel members not to despair over the death of Nazario Moreno, alias "The Doctor," and asked them to continue fighting federal police.
"If they think that in this way they are going to go into Michoacán and Los Zetas are going to occupy our turf or our towns … How wrong they are! Let's show them what we're made of, we're a family, let's show unity … Nobody can abandon any area," Gómez said, according to Fox News.
Gómez also expressed regret that the Mexican government did not take into consideration the cartel's November offer to disband if authorities promised to take control of Michoacán state "with firmness and decisiveness."
The offer was made in the form of a letter and said La Familia would dissolve if the government promises to protect citizens. It was dropped in the streets of some mountain towns in the western state of Michoacán.
La Familia is one of the newest, smallest and strangest of Mexico's drug cartels. They announced their arrival on the country's drug-trafficking scene in September 2006, when a member dropped five severed heads on to a nightclub dance floor along with a message about divine justice.
Among the country's seven major cartels, La Familia has a reputation for operating like a quasi-religious cult and has significant support among the local population.
"Give hope to the comrades everywhere, we are going forward," Gómez said, according to The Guardian newspaper. "We are fighting for our people and for our cause. This is a just cause, a social cause born of the way we have been treated."
Just Published at the Latin America News Dispatch
Headlines from the Western Hemisphere
North America
Caribbean
Central America
Andes
Southern Cone
Image: Lucy Nieto @ Flickr.

Subscribe to Today in Latin America by Email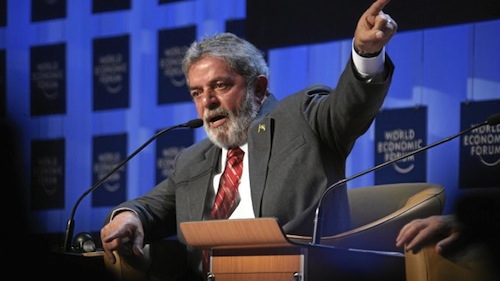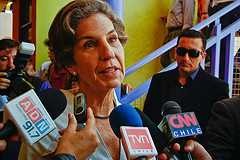 December 17, 2010
> Staff