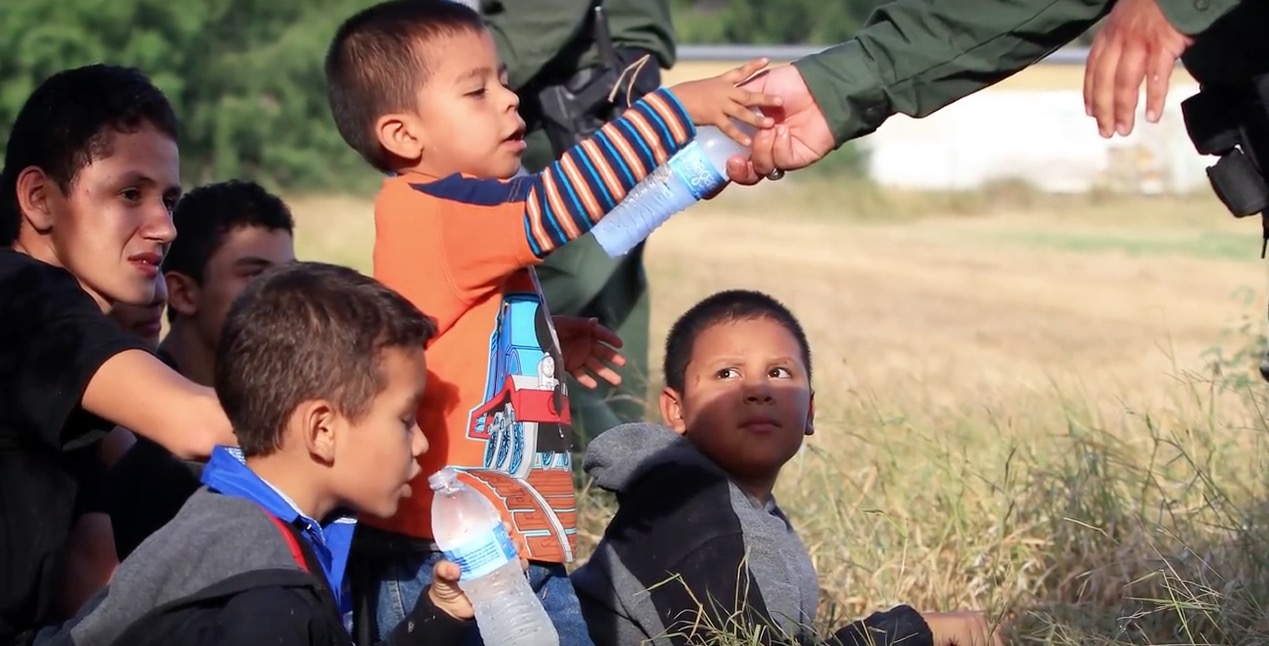 Unaccompanied minors on the U.S.-Mexican border. (Image:
YouTube
, screenshot)
Officials to Relocate 800 Central American Child Migrants to Dallas Area
December 11, 2015
By Staff
Top Story — Some 800 unaccompanied child migrants who traveled to the United States from Central America in the last few months will be relocated to two Dallas area campsites over the next few days.
The U.S. Border Patrol reports that at least 10,588 unaccompanied children crossed into the United States in October and November alone, double the number of young migrants who were apprehended during the same period last year. Many of the children say they embarked on the dangerous journey north to flee gang-related violence in their home countries and may qualify for asylum or other forms of relief from deportation.
The surge of children crossing the border echoes the crisis from summer 2014, when more than 10,000 child migrants arrived to the United States in June alone. Numbers started to drop in July 2014 after U.S. officials put pressure on Mexican authorities to crack down on immigration of Central Americans within their borders. During the first half of 2015, Mexico increased deportations by 56 percent, resulting in a decrease in apprehensions at the U.S.-Mexico border.
While adult migrants and families are housed in detention facilities, unaccompanied children from countries that do not border the United States have special rights; a 2008 human-trafficking law requires Homeland Security to turn them over to the Department of Health and Human Services within 72 hours of their apprehension by border officials. They also must be housed in the least restrictive conditions possible, unlike their adult counterparts, some of whom have taken up hunger strikes to protest the conditions and length of their detentions.
Headlines from the Western Hemisphere
North America
Caribbean
Central America
Andes
Southern Cone