A scene from Port-au-Prince following the Jan. 12 earthquake.
Haitian Earthquake;The Country Struggles To Rebuild One Year After
January 12, 2011
By Staff
Today in Latin America
Top Story — One year ago today a magnitude 7.0 earthquake rocked Haiti, with its epicenter about 16 miles form the capital of Port-au-Prince.
The earthquake left over 200,000 people dead, 300,000 injured and more than one million people homeless. Thousands of buildings and homes were also demolished or severely damaged.
As the country struggled to rebuild, a cholera outbreak in the fall brought fears of more deaths and Haiti's presidential elections have been fraught with claims of fraud and corruption.
Today there are more than 1 million people living in tents and makeshift huts in encampments around Port-au-Prince, with many of them becoming what appears to be permanent settlements.
One of the biggest complaints surrounding Haiti's recovery is the slow process of getting the millions of dollars of aid money donated in the wake of the earthquake to the country.
Michaëlle Jean, Canada's former governor general and now a special UN envoy to Haiti, expressed frustration at the slow pace of progress in rebuilding the country.
"As time passes, what began as a natural disaster is becoming a disgraceful reflection on the international community," she said, according to The CBC. "Official commitments have not been honoured. Only a minuscule portion of what was promised has been paid out. The Haitian people feel abandoned and disheartened by the slowness in which the rebuilding is taking place."
However, some have argued that the international aid sent to Haiti is hindering the country's chances of shaping its own future and that the aid groups that were once welcomed by Haitians are now angering them with their lack of progress.
"The laudable immediate humanitarian response to post-earthquake Haiti is one thing," wrote Alex Dupuy for The Washington Post.  The objectives of the international community – the United States, Canada, and France; the United Nations; and financial institutions such as the World Bank and the International Monetary Fund – are quite another, and they're significantly more problematic.
For a more in depth look at Haiti one year after the earthquake visit NPR's "A Year of Challenges: Haiti After The Quake."
Just Published at the Latin America News Dispatch
Headlines from the Western Hemisphere
Caribbean
Central America
Andes
Southern Cone
Image: IFRC

Subscribe to Today in Latin America by Email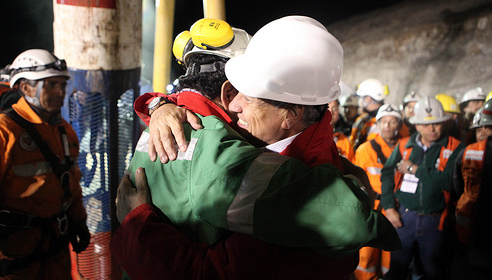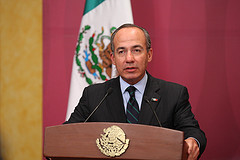 January 13, 2011
> Staff