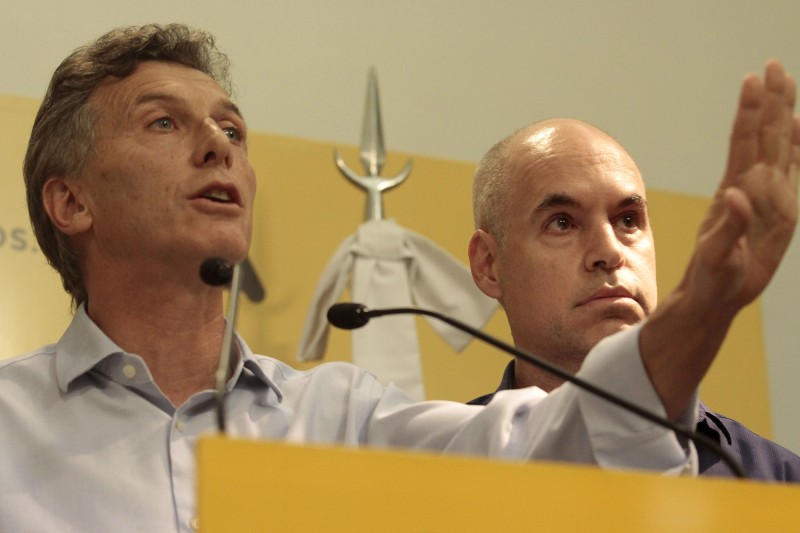 In Upset, Argentina's Election Will Head to Second Round
October 26, 2015
By Staff
Top Story — In Argentina's presidential election on Sunday, Argentina's Daniel Scioli failed to avoid a runoff in a major upset, while comedian Jimmy Morales won second-round polls in Guatemala by a landslide and polling in Haiti passed off without either major violence or a clear winner.
Scioli, the longtime favorite and the chosen successor of President Cristina Fernández de Kirchner, appeared early on Monday to have tied with the opposition mayor of Buenos Aires Mauricio Macri, The Associated Press reported. Both candidates received some 35 percent of the vote, contrary to many analysts' expectation that Scioli, the governor of Buenos Aires province, would win outright.
In the run-off election to be held on Nov. 22, Macri could upset Scioli by winning over support of the third-place candidate, Sergio Massa, who has also cast himself as a departure from the ruling party's populism.
In Guatemala, Jimmy Morales claimed victory late on Sunday with projections showing he won more than two-thirds of the vote. The election's second round comes a month and a half after the arrest of former president Otto Pérez Molina on corruption charges.
Morales, a first-time politician with few stated policy positions, will confront the aftermath of widespread anti-corruption protests which helped push Pérez out of office. When he assumes office on Jan. 14, Morales will have to govern despite his party, the National Convergence Front, holding just 11 of 158 seats in the next Congress.
In Haiti, nearly 15,000 policemen as well as U.N. peacekeepers and election observers from the Organization of American States were on hand to ensure peaceful and fraud free presidential, municipal and legislative elections in the country that has just 10 elected senators following the collapse of the congress in January.
Despite violence during pre-election proceedings and long lines throughout the day, election officials commented that proceedings at the over 1,500 polling locations went smoothly, with only two stations reporting to have closed and scattered incidents of violence.
Partial results for the 54 candidate presidential race and the local races are not expected for at least 10 days while final results could take over a month. A run-off for the presidential election is slated for December, with the winner facing an uphill battle to improve living standards and a stagnant economy.
Headlines from the Western Hemisphere
North America
Caribbean
Central America
Andes
Southern Cone