Paraguayan soccer star Salvador Cabañas speaking with President Fernando Lugo.
Suspect Arrested In Salvador Cabañas Shooting; Paraguayan Not Expected To Testify
January 20, 2011
By Staff
Today in Latin America
Top Story — Mexican police arrested the man who allegedly shot Paraguayan soccer player Salvador Cabañas in the head after an argument in a Mexico City night last January.
José Balderas Garza was arrested in Mexico City with six other people said by police to be in a drug ring he operates. Balderas, who has been been in hiding since the attack, was linked to the shooting after Francisco Barreto Garcia, who oversaw security for Balderas, was arrested last June and told investigators that his boss had shot Cabañas.
Balderas was presented to the media in the Mexican capital with six others, including a Colombian woman identified as his partner.
Along with the arrests, police confiscated false IDs from the suspects, several packets believed to contain cocaine, five rifles, six handguns and a machine gun, 304 rounds of ammunition of different calibers, two grenades, six bulletproof vests, about $106,000 worth of Mexican and U.S. currency and two automobiles.
The Mexican federal Attorney General's Office will now conduct an investigation into the shooting.
Cabañas, who at the time of the shooting played for Mexico's Club America and was a star striker for Paraguay's national squad, has no memory of being shot in the head almost a year ago and is not expected to travel to Mexico to testify against Balderas, according to his lawyer.
Balderas told police he believes Cabañas can remember what happened but is not talking.
Cabañas was shot in the head last Jan. 25 and still has a bullet in his head from the incident. He was unable to play in last year's World Cup in South Africa because of the shooting.
Headlines from the Western Hemisphere
North America
Caribbean
Central America

Andes
Southern Cone
Image: Fernando Lugo APC @ Flickr.

Subscribe to Today in Latin America by Email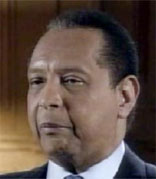 January 19, 2011
> Staff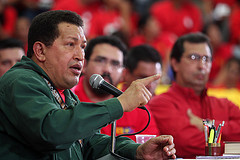 January 21, 2011
> Staff