Haitian presidential candidate Jude Célestin.
Haitian Presidential Candidate Célestin Removed From Second Round Of Voting
January 27, 2011
By Staff
Today in Latin America
Top Story — Haiti's ruling party said that its disputed presidential candidate Jude Célestin is being withdrawn from the second-round election, even though he is resisting his party's decision.
There has been a great deal of pressure on Célestin to withdraw after monitors found the first round elections were rigged in his favor, The BBC reports. The Organization of American States (OAS) recommended  that Célestin be removed in favor of musician Michel "Sweet Micky" Martelly, who had 22.2 percent to Célestin's 21.9 percent.
"Because Unity does not want the people to suffer even more, we chose not to provoke the international community over the election," the party said in a statement, according to Al Jazeera.
Célestin wants his day in court where his lawyers are working to prove that he does have a right to advance into the runoff, despite the OAS findings. His lawyers argue that the OAS report is flawed.
"Everyone sees the hands of the international community in these elections," Joseph Lambert, head of the Inité (Unity) coalition, according to The Miami Herald. "They have law, but we don't have laws? We are not a country anymore?"
Analysts predict that Célestin won't be able to hold out for long without his own party's support.
"Even if we're certain that Jude Célestin obtained the quantity of votes necessary to go the second round, Inite agrees to withdraw itself from the presidential candidacy," said a statement of the ruling coalition party delivered to Radio Métropole in the Haitian capital, according to The Wall Street Journal.
Just Published at the Latin America News Dispatch
Headlines from the Western Hemisphere
North America
Caribbean
Central America
Andes
Southern Cone
Image: OEA-OAS @ Flickr.

Subscribe to Today in Latin America by Email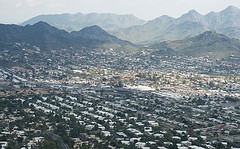 January 26, 2011
> Staff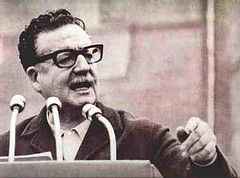 January 28, 2011
> Staff