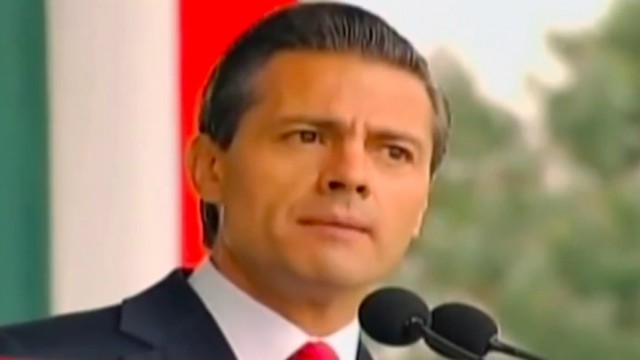 Two Years in, Peña Nieto's Approval Ratings Hit Historic Low
December 2, 2014
By Staff
Top Story — The second anniversary of  Mexican President Enrique Peña Nieto's presidency on Monday was marked by widespread protests and news that the president's approval ratings had hit their lowest point to date, a level unmatched by a sitting president in Mexico since 1996.
According to a poll by daily newspaper Reforma, Peña Nieto's approval ratings dropped to 39 percent in November from 50 percent in August, with 58 percent of those interviewed saying that they disapproved of the president. According to the same poll, Peña Nieto's approval rating by "opinion leaders" such as academics and other politicians is at 21 percent.
Peña Nieto has been under increasing scrutiny due to controversy involving the security forces as details continue to emerge over the role played by local law enforcement in the 43 students' disappearances, as well as the federal response to the incident. The president has also been forced to answer questions about his wife's purchase of a home from a Mexican firm that was part of a consortium slated to receive a government contract for a high-speed rail project.
On Thursday, the president delivered a public broadcast announcing measures to overhaul the country's security forces, just hours after 11 mutilated corpses were found on a roadside in Guerrero, the state where the 43 students disappeared in September. On Sunday, five decapitated bodies were found in the same area.
The ongoing protests, and the issues they have brought to light, have raised fears that Mexico's recently privatized oil sector will see a drop in foreign investment.
During Monday's country-wide protests, scheduled to coincide with Peña Nieto's two-year anniversary, demonstrators in the state of Oaxaca blocked access to a state-owned oil refinery. In Chilpancingo, the state capital of Guerrero, protesters ransacked the state prosecutor's office, breaking windows, damaging equipment and setting cars on fire.
Headlines from the Western Hemisphere
North America
Caribbean
Central America
Andes
Southern Cone
Image: Youtube