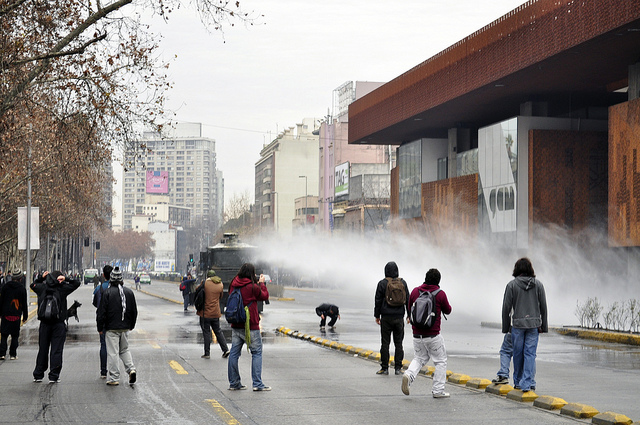 Chile: Police Clash With Student Protestors Over Educational Reforms
August 5, 2011
By Staff
Today in Latin America
Top Story — Chilean police clashed with protesters on Thursday, in a confrontation that led to at least 552 detentions and 29 police injuries. The incident was the latest in a series of protests and student strikes that has dragged on since May. President Sebastián Piñera has made two proposals to reform the education system, but continues to encounter resistance from the student groups. The education protests have sent Piñera's approval ratings tumbling to 26 percent, according to a poll released yesterday by CEP. The figure marks the lowest level a president has attained since Chile transitioned back to Democracy in 1990.
Read more in this news brief.
Just Published at the Latin America News Dispatch
Headlines from the Western Hemisphere
North America
Caribbean
Central America
Andes
Southern Cone
Image: FabsY_ @ Flickr. 
Subscribe to Today in Latin America by Email