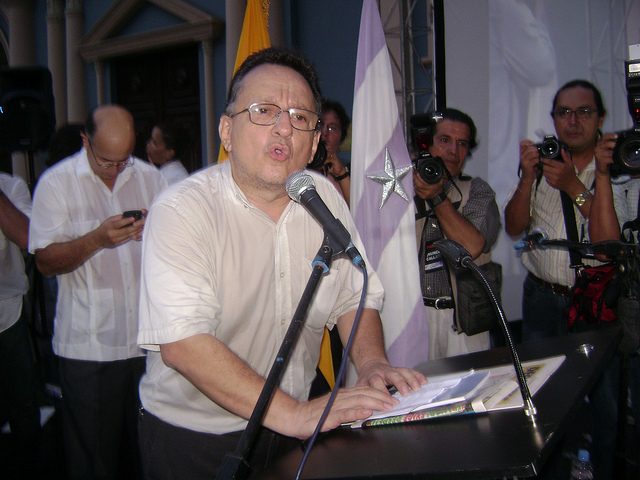 Ecuadoran Journalist Emilio Palacio Flees Country
August 29, 2011
By Staff
Today in Latin America
Top Story — Former columnist for Ecuadoran daily El Universo Emilio Palacio, who is tied up in a high profile lawsuit brought by President Rafael Correa, has fled his home country. Palacio said in a letter posted to his Twitter account from Miami Sunday that he left Ecuador due to renewed threats against his freedom of expression. The alleged threats included a new lawsuit for libel for calling state journalists "fascists," and the threat of a separate lawsuit for perjury, brought by a minister whose name Palacio said he could not remember. Palacio also said that authorities were pressuring him to name one of his anonymous sources in the police. Referring to elected President Rafael Correa as a "dictator," Palacio said he feared he would wind up in prison. Correa won a lawsuit against Palacio and three executives of El Universo in July for libel that brought penalties of three years in prison and $42 million in fines. The defendants are appealing the decision, which was condemned by organizations supporting freedom of the press, including the Committee to Protect Journalists. Correa says he is treated unfairly by the Ecuadoran press.
Read more from the Associated Press.
Just Published at the Latin America News Dispatch
Headlines from the Western Hemisphere
North America
Caribbean
Central America
Andes
Southern Cone
Image: AteoP_23 @ Flickr.